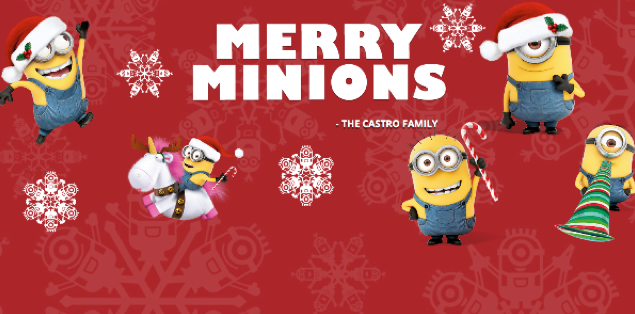 I hope you are all enjoying the holiday season.  Today I took advantage of doing some last-minute gift shopping because I find myself falling way behind on that this year.  Luckily, there are still some great offers online and most stores are offering free shipping with guaranteed Christmas delivery so it looks like I'm going to make it after all.

    One of my favorite gifts to give during the holidays are Fandango gift cards.  They are perfect for giving to all of the people on my list because they can be used to see such a huge variety of movies.  This is especially true for the tweens and teens in our family who like to plan their own outings without the interference of adults.  Fandango makes it easy for them to plan to see the films that they want to see with their friends.
    Unfortunately, I also haven't had time to send out Christmas cards this season either.  Luckily,  Fandango has launched a customizable Minions Holiday video and digital greeting card maker! This greeting card is perfect for the holidays. You can make an adorable video or digital card and send it out electronically to all of your friends and family.  It's a wonderful way to express your love this holiday season and to do so quickly and efficiently!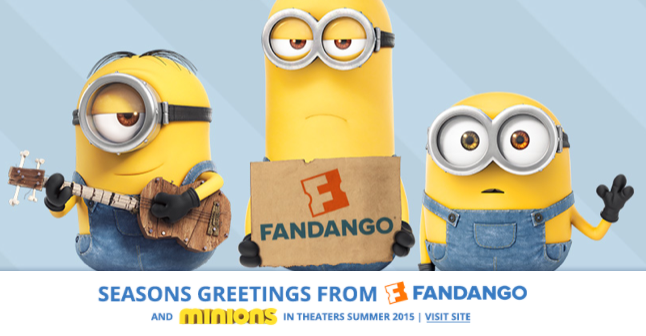 I hope you enjoy the Minions Holiday Greeting Card Maker and be sure to check out Minions in theaters Summer 2015!  To help you enjoy the holiday season with your own family, we are giving away FOUR $25 Holiday Themed Fandango gift cards to FOUR loyal readers of Tough Cookie Mommy.  From our family to yours, have a Happy Holiday Season!
Let's Discuss:  What movie would you use a Fandango gift card to see this holiday season?
GIVEAWAY:
Our Sponsor is giving away four $25 Fandango gift cards to 4 readers of Tough Cookie Mommy!a Rafflecopter giveaway

Disclosure: This sponsored post is part of a blogging campaign in collaboration with Fandango. As a Fandango Family Ambassador, I received a promotional item as a thank you for participating. I am disclosing this in accordance with the Federal Trade Commission's 16 CFR, Part 255 "Guides Concerning the Use of Endorsements and Testimonials in Advertising."
© 2014, Tough Cookie Mommy. All rights reserved.