On August 20th of this year, my eight year old son had a seizure.  I've been an educator for almost fifteen years and dealt with many emergency situations involving children during my career.  However, nothing could have prepared me for how scary it was to witness my own son having a seizure and knowing that there was nothing that I could do to stop it.
    The night before, both of our sons had camped out in the living room and stayed up late.  As a result, we all slept in the following morning.  Sometime around noon, my husband and my older son left to run some errands and my younger son came over to where I was working on my laptop to tell me he had a headache.  Since he never complains of headaches, I asked him to describe where the pain was and he told me he just wanted to lay down and take a nap.
    His request did not surprise me because I knew he had stayed up late with his older brother the night before and he was probably tired.  Once he laid down next to me, I continued working until I heard some weird noises coming from him about 30 minutes later.  That was what I noticed first, the guttural sounds coming from his throat from his saliva.  As I reached for him to see what was going on, I realized that he was convulsing and I panicked.
    My parents live upstairs so I screamed for my father and he came down and called 911 while I turned my son on his side.  Then I did exactly what I wasn't supposed to do, I put my hand in my son's mouth to make sure he could breathe.  You are not supposed to put anything into the mouth of someone who is having a seizure but I was terrified so I freaked out.
    After what seemed like an eternity but was actually only a 2-3 minute seizure, my son started to come out of it and he groaned for me to remove my hand from inside his mouth.  I'm sure I don't have to tell you that witnessing this happen to my son shaved ten years off my life.  We have since followed up with a pediatric neurologist who told me that my son has a common form of childhood epilepsy called Benign Rolandic Epilepsy or BRE.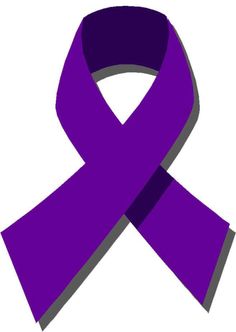 I will be discussing BRE more in a future post but, for now, I want to share with all of you what you should do in the event that your child has a seizure.  Believe me, I never thought it would happen to my children but it turns out that kids having seizures for a variety of reasons is more common than you would think.  My hope is that, by arming you with this information, you won't panic like I did and you'll know what to do while you are waiting for the ambulance to arrive.
Here is what you should do if you witness someone having a seizure:
Stay with the person who is having the seizure.

Pay attention to how long the seizure lasts by timing it.

Remove anything around the person that could harm them or that they could bump into.

Do not hold the person down.

Do not put anything in the person's mouth.

Roll the person on his or her side for the duration of the seizure.

Comfort the person in a soothing tone of voice once the seizure is over.
    The reality is that 65 million people around the world have epilepsy.  In the United States alone, over 2 million people have it and 1 in 26 will develop it at some point in their life.  It's better to get the facts and be prepared so you don't panic like I did.  By educating yourself about what to do if you witness your child or anyone else having a seizure, you will be empowered to react appropriately and possibly save a life.*
Let's Discuss:  Has your child ever had a seizure and what have you learned about dealing with seizures that you did not know previously?
*We are not medical professionals and any statements we make are based on our own experiences and are not meant to be taken instead of medical advice from a licensed medical professional.
© 2014, Tough Cookie Mommy. All rights reserved.