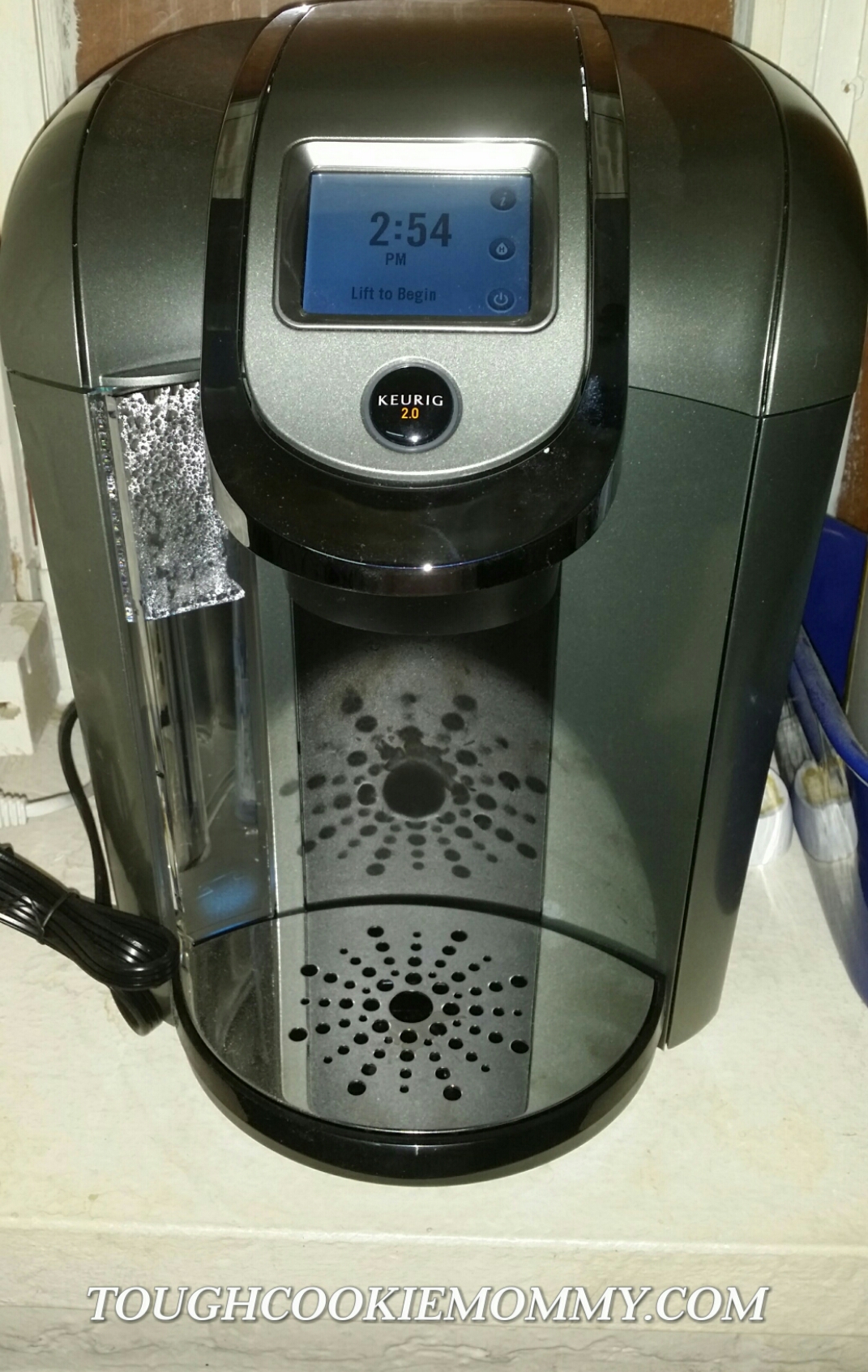 Last year was the first time that I received the Keurig Brewing System.  I was so excited about being able to enjoy my coffee one cup at a time.  Not only was my new Keurig easy to use, but the coffee tasted delicious each and every time.  My husband even commented that he didn't think he would ever want another brewing system again.  We have been enjoying our Keurig ever since.
    Recently, Keurig introduced the new Keurig 2.0 hot beverage brewing system.  It is the first Keurig brewer with the ability to brew both a single cup and a four-cup carafe at the touch of a button.  This was music to my ears because now, I would have more beverage choices and be able to brew coffee for more than one person as easily as I have become used to doing with my Keurig.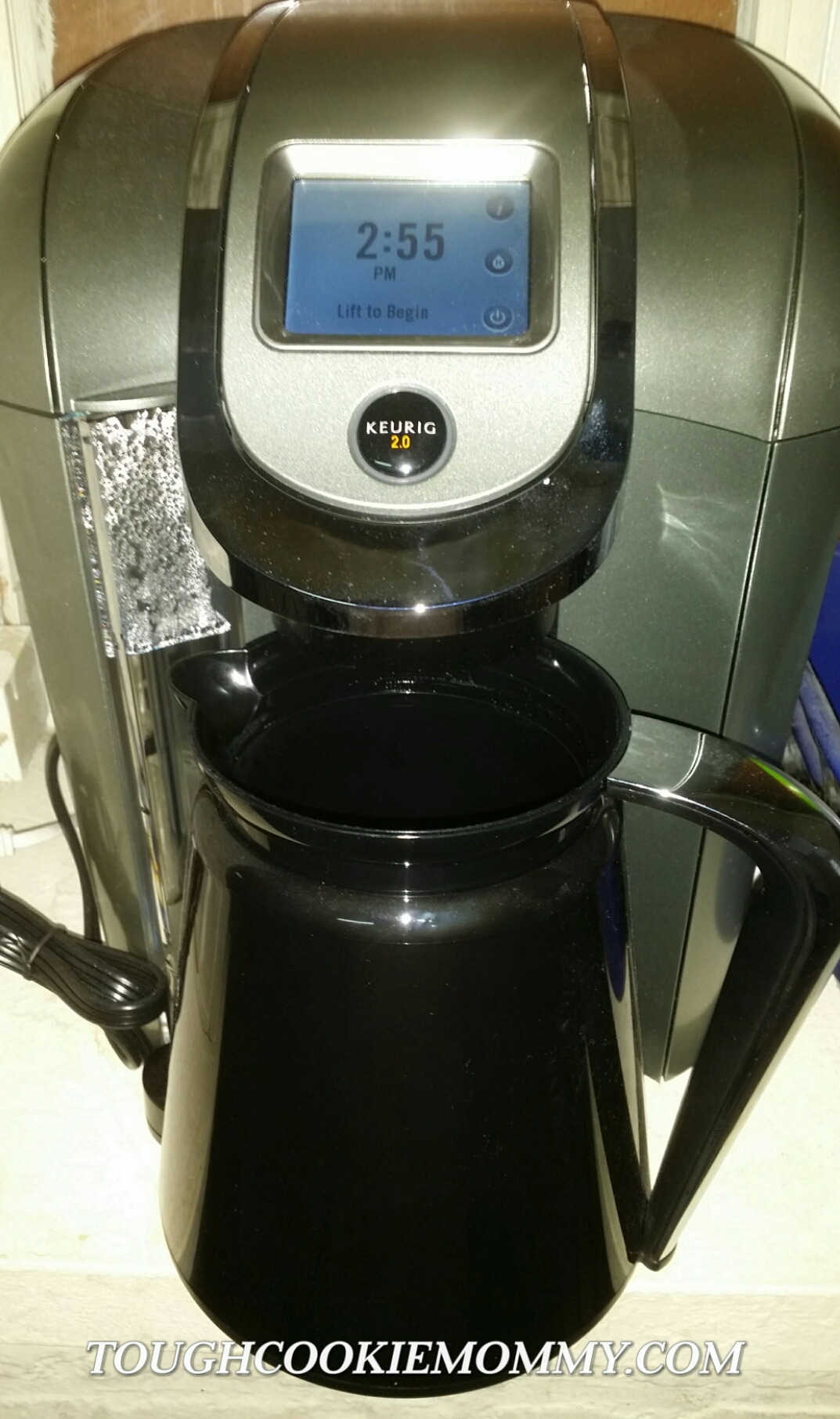 I love that the new K-Carafe packs allow you to brew up to four cups of coffee at once.  This feature will be especially useful during the holidays when my family is visiting.  My brother and his wife are huge coffee drinkers and I have to be able to keep their cups full at all times.  The best part is that my new Keurig 2.0 has the ability to brew all of the more than 275 different beverages from the more than 50 brands.
    Aside from the fact that I can now make up to four cups at a time with my new Keurig 2.0, I also love that it has a larger water holding chamber so I don't have to refill it so often.  It's also lighted so I can easily see right away when it is running low on water.  The Keurig 2.0 is also very elegant and fits in with the rest of my kitchen decor seamlessly.
    It's important to note, however, that this brewer will only function with Keurig brand packs. That means the Keurig 2.0 brewer will only brew both K-Cup and Vue packs along with the new K-Carafe™ packs. Keurig brand packs have been specially designed to work with the Keurig 2.0 Brewing Technology in the Keurig 2.0 system.
    The Keurig 2.0 is the perfect gift to put a smile on the face of the coffee lover in your life.  They will enjoy delicious coffee every day that is easy and convenient to prepare.  It even makes the perfect gift to treat yourself to this holiday season!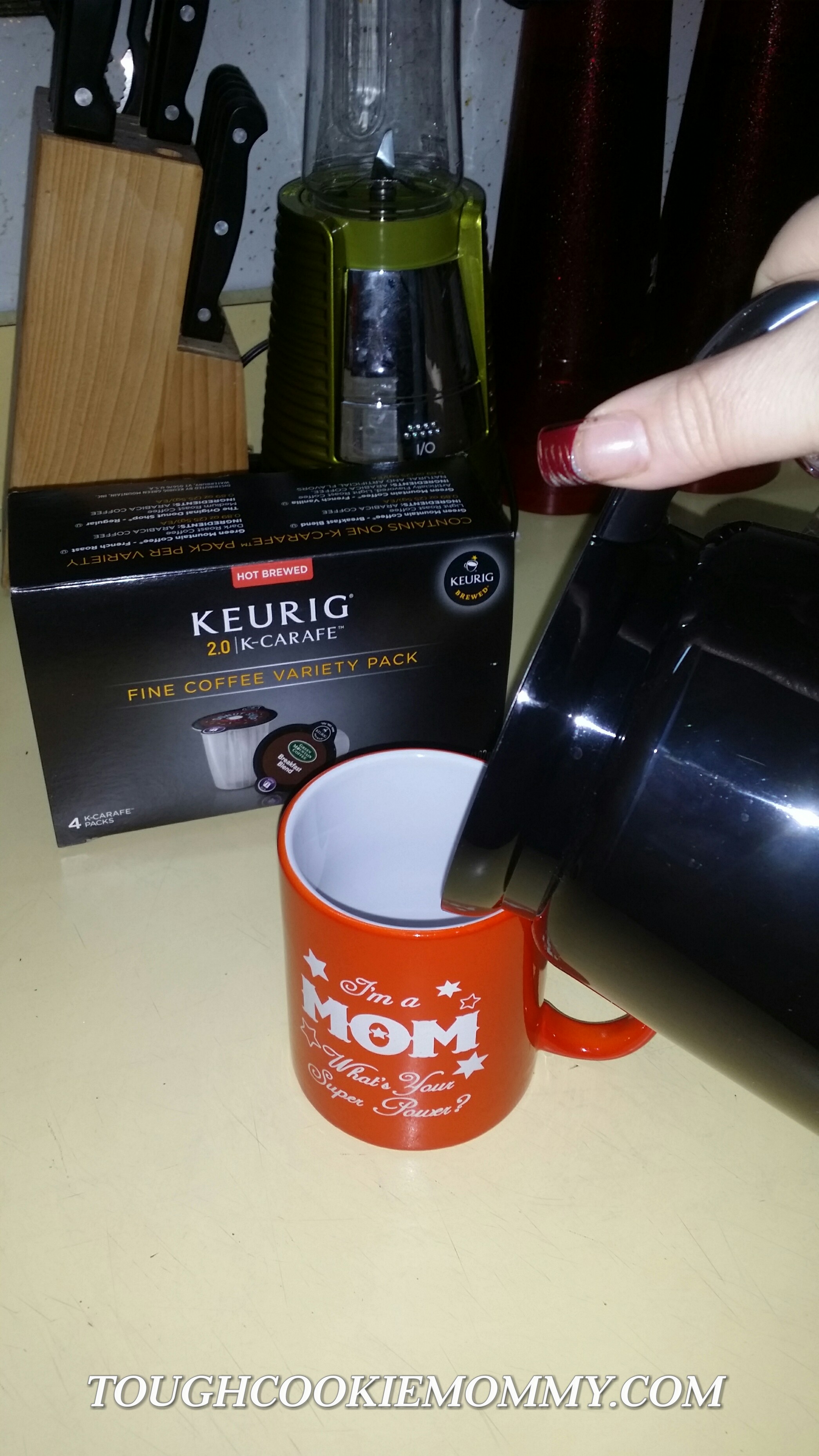 Let's Discuss:  What new features do you love about the new Keurig 2.0?
GIVEAWAY:
Our Sponsor is giving away a stainless steel carafe and a month's supply of K-Cups of their choice to one reader of Tough Cookie Mommy!a Rafflecopter giveaway

Disclosure: This post is part of a blogging campaign in collaboration with Keurig. I received a promotional item as a thank you for participating. I am disclosing this in accordance with the Federal Trade Commission's 16 CFR, Part 255 "Guides Concerning the Use of Endorsements and Testimonials in Advertising."
© 2014, Tough Cookie Mommy. All rights reserved.