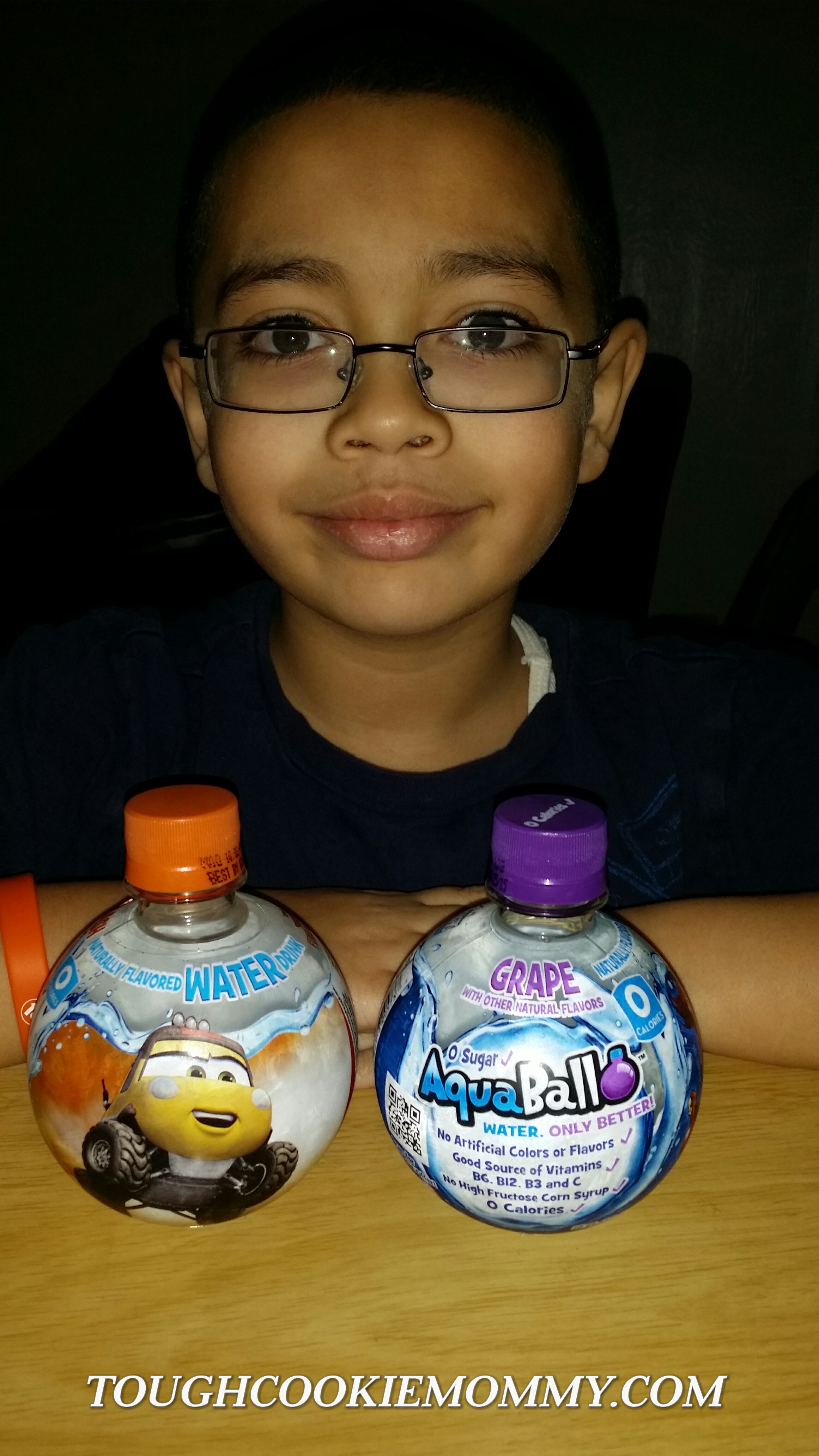 As an educator, I am often shocked at how many sugary drinks I see my students consuming during their lunch.  Although our school does not serve these drinks, nor sell them in our vending machines, many of our students bring them in from outside and actually purchase them in the morning before coming to school.  I often wonder if their parents are aware of the unhealthy beverages that they are purchasing with the lunch money that they give them.
    Since our two boys were little, we have made sure that sugary soft drinks were not a part of their diet.  My husband doesn't drink soda and he has always made sure that our sons do not consume it either.  As a result they drink a lot of natural juices but, I have to admit, they don't drink nearly as much water as I would like them to.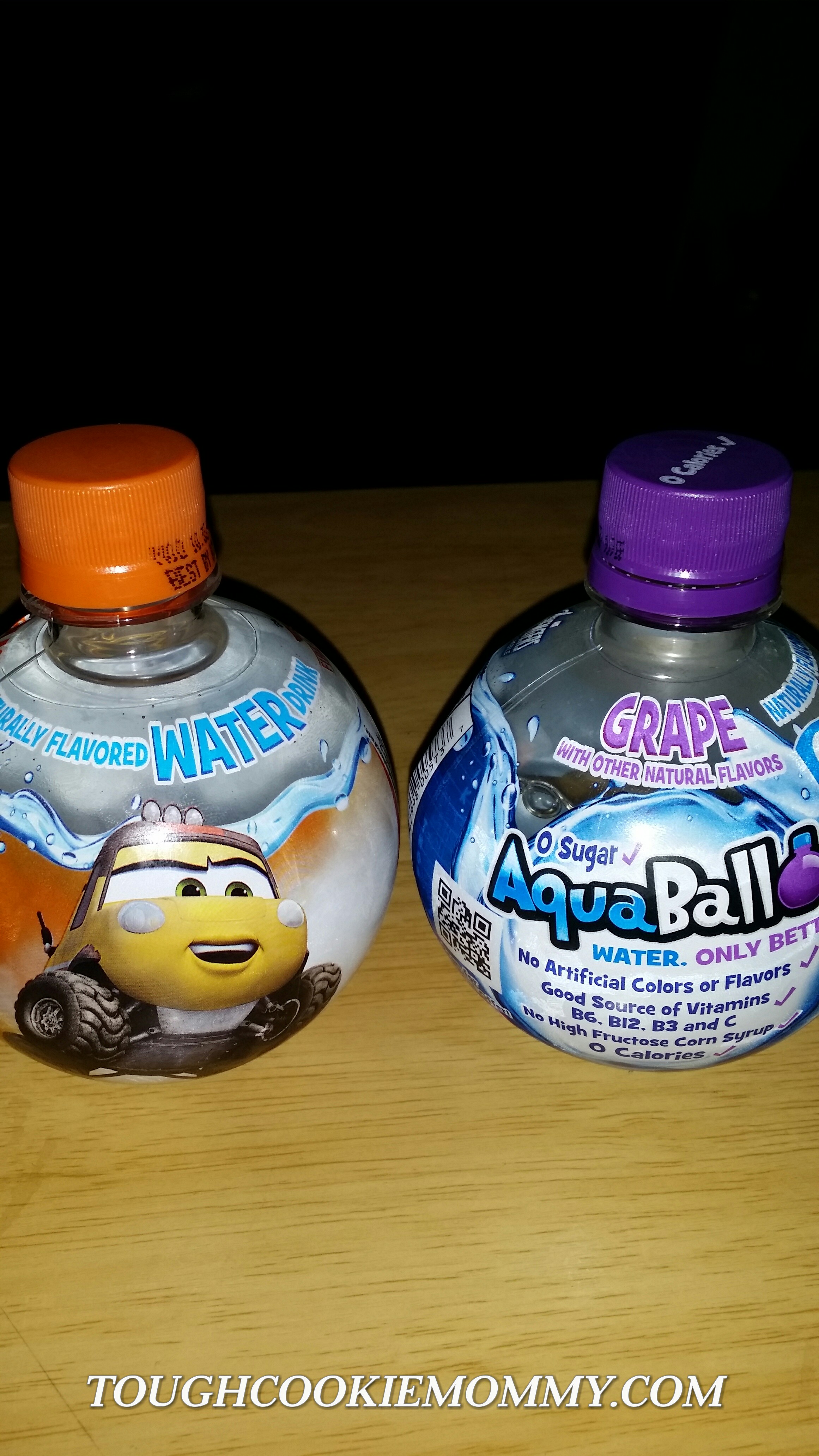 AquaBall was developed by a former school principal, who saw way too many children drinking sugary beverages during school, and not enough water. He created AquaBall as a fun way for kids to drink more of the H2O they need, that still tastes great but without any sugar.
    My husband and I love that Aquaball is 100% upfront about the ingredients. Each bottle contains water, natural flavor derived from fruits & berries, and is enhanced with Vitamins C, B3, B5, B6 & B12.  Aquaball is sweetened with a touch of stevia instead of sugar which is why it has no calories.  It never contains any artificial flavors or colors.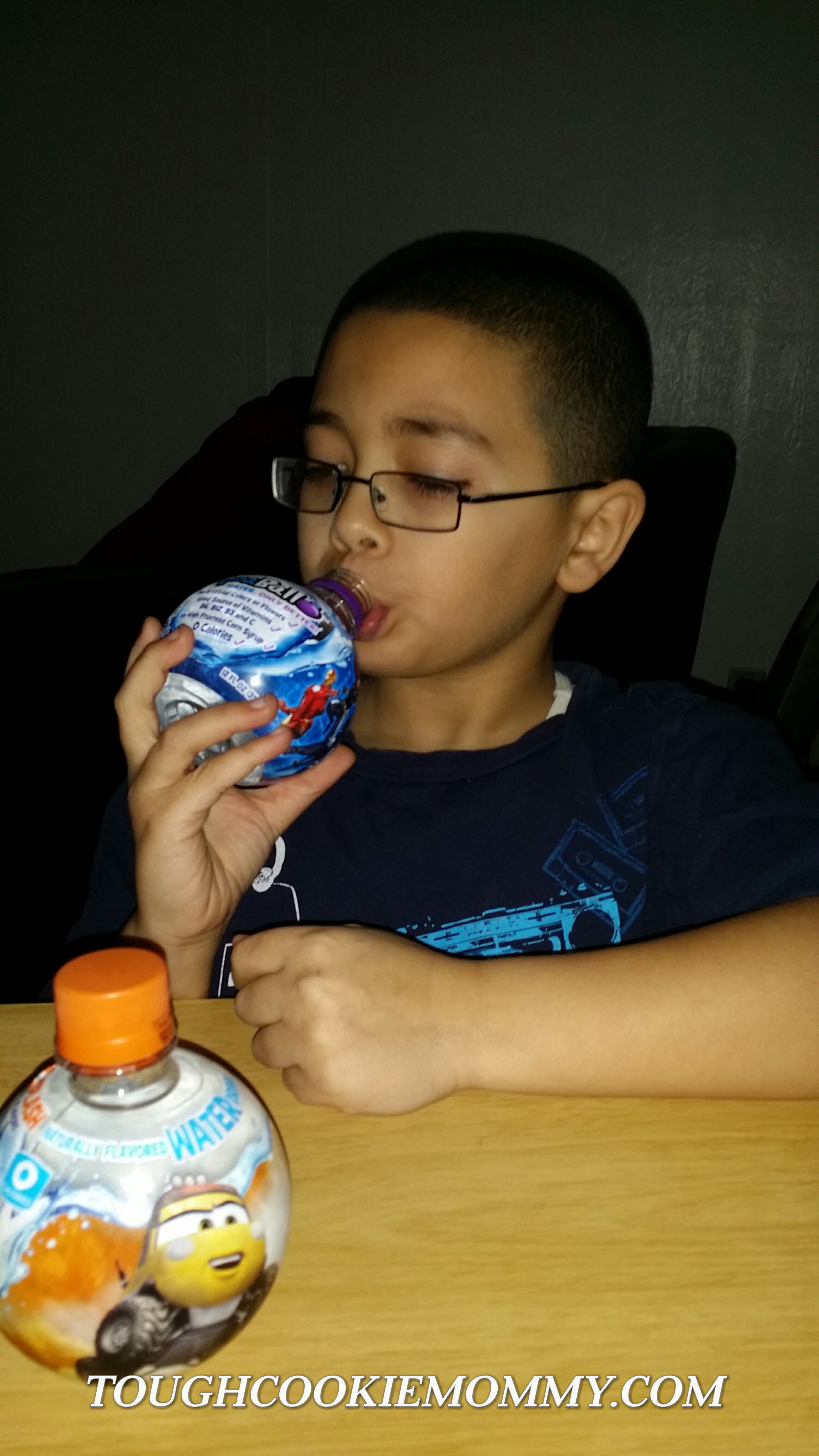 In light of the growing obesity and diabetes epidemics that are occurring among kids, Aquaball has the potential to steer them away from other sugary drinks, such as juices and sodas, because each flavor tastes so good.  Our sons' favorite Aquaball flavors were Grape and Berry Frost.  They couldn't get enough of these flavors and Hubby and I were thrilled at how much water they were consuming!
    Another exciting fact is that Aquaball is also the only water beverage that meets Disney's nutritional guidelines and has received their "Mickey Check" seen on every bottle.  Since AquaBall meets Disney's healthy standards, they're able to have kids' favorite characters on the bottles – Frozen, Disney Princesses, Planes, and Marvel's Avengers!
Let's Discuss:  How concerned are you about the sugary drinks that kids are consuming in recent times?
GIVEAWAY:
Our Sponsor is giving away a 6-Pack of each flavor of Aquaball (24 Bottles) to one reader of Tough Cookie Mommy!a Rafflecopter giveaway

Disclosure: This post is part of a blogging campaign in collaboration with Aquaball. I received a promotional item as a thank you for participating. I am disclosing this in accordance with the Federal Trade Commission's 16 CFR, Part 255 "Guides Concerning the Use of Endorsements and Testimonials in Advertising."
© 2014, Tough Cookie Mommy. All rights reserved.