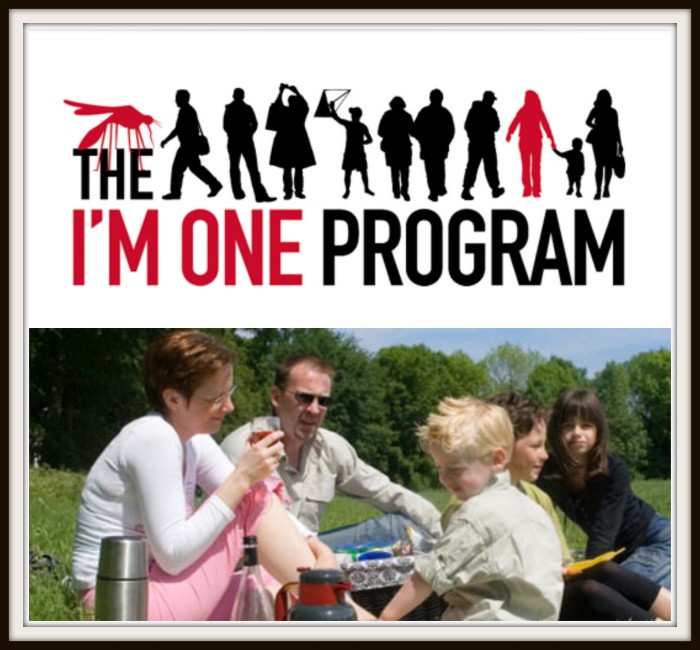 Learning about ways to protect my family against West Nile Virus has always been important to me because a mosquito bite landed me in the hospital years ago before I had my oldest son.  I became very sick with a viral infection of unknown origins and had to be taken to the emergency room because I was so violently ill.
    Due to the fact that the doctors did not know why I was so sick, they ordered a battery of blood tests to get to the bottom of it.  When the results came back, I was told that I had Viral Encephalitis and had contracted it due to being bitten by an infected mosquito.  This was a shock to me because I had no idea that you could become so ill from a mosquito bite.

    The symptoms that I suffered from were almost flu-like.  It was the first time that I realized that mosquitoes are not just a nuisance when you are trying to enjoy yourself outdoors.  their bites can pass along lasting physical and neurological damage or in rare and tragic cases, even lead to death.
    Working or playing outside can expose you and your loved ones to an increased risk of contracting mosquito-borne diseases like West Nile virus (WNV) or Eastern Equine Encephalitis (EEE).  Although, it is almost Winter here in New York City, I know that many of you live in states where you are still enjoying warm weather and, therefore, still exposed to being bitten by mosquitoes.
    The following video from the American Mosquito Control Association shows how just one mosquito bite has impacted the lives of real people like Kim, a mother who lost her 5-year-old daughter Adreanna to EEE and Sean, a father who had to relearn to walk and swallow after he contracted WNV and to this day, can't walk without a cane or pick up his children.
    Through the I'm One Program, the American Mosquito Control Association (AMCA) is committed to educating the public on the dangers of diseases like WNV and EEE.  Disseminating this information is especially important because there are no vaccines or treatments available to fight these diseases and they can be lethal to humans.
 Tips For Protecting Your Family From Mosquitoes:
Remove standing pools of water from around your business or home where mosquitoes breed, including environments like old tires, buckets, unused swimming pools, or bird baths.
Use an EPA-approved mosquito repellent when you spend time outdoors.
Equip your home with window and door screens.
Wear protective clothing that covers the skin.

    For more information on the "I'm One" Program, visit their website.  It only takes one mosquito bite to change a life forever…
Let's Discuss:  What are some of the ways that you try to protect your family from mosquito bites?
Disclosure:  This sponsored post is being shared as part of the "I'm One" program on behalf of the American Mosquito Control Association and Central Life Sciences.  All opinions are 100% my own.  I only recommend products or services I use personally and I believe will be "family friendly." I am disclosing this in accordance with the Federal Trade Commission's 16 CFR, Part 255 "Guides Concerning the Use of Endorsements and Testimonials in Advertising.
© 2014, Tough Cookie Mommy. All rights reserved.