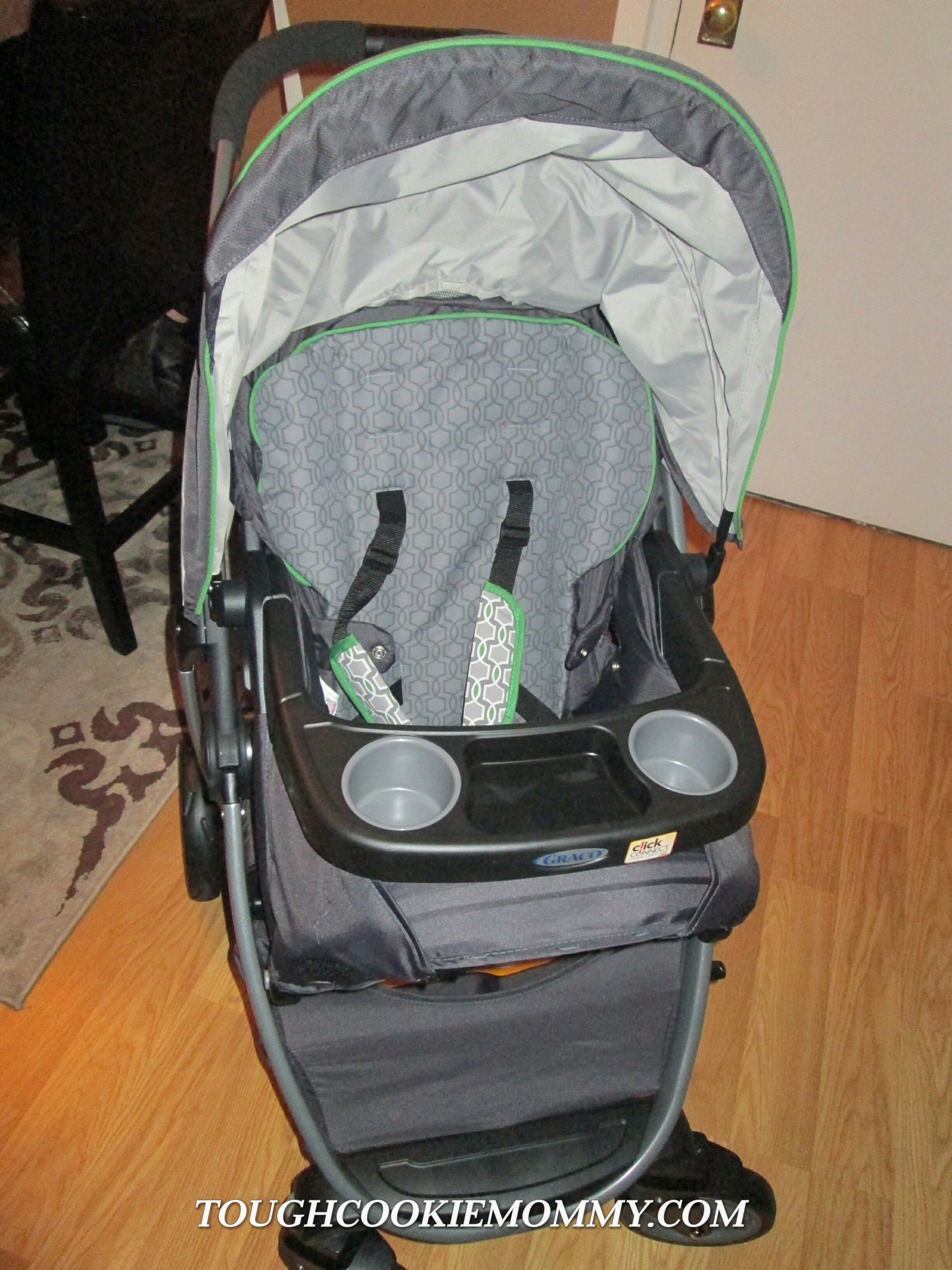 When I found out that my friend Lauren was pregnant with her third child, I knew that she would need a reliable stroller to travel with her newborn baby, and 4 and 3 year-old children.  She is a Working Mom and is very active so having a reliable stroller is going to be a must.  I immediately knew that she was going to need a Graco stroller because those were the strollers I relied upon when my boys were little.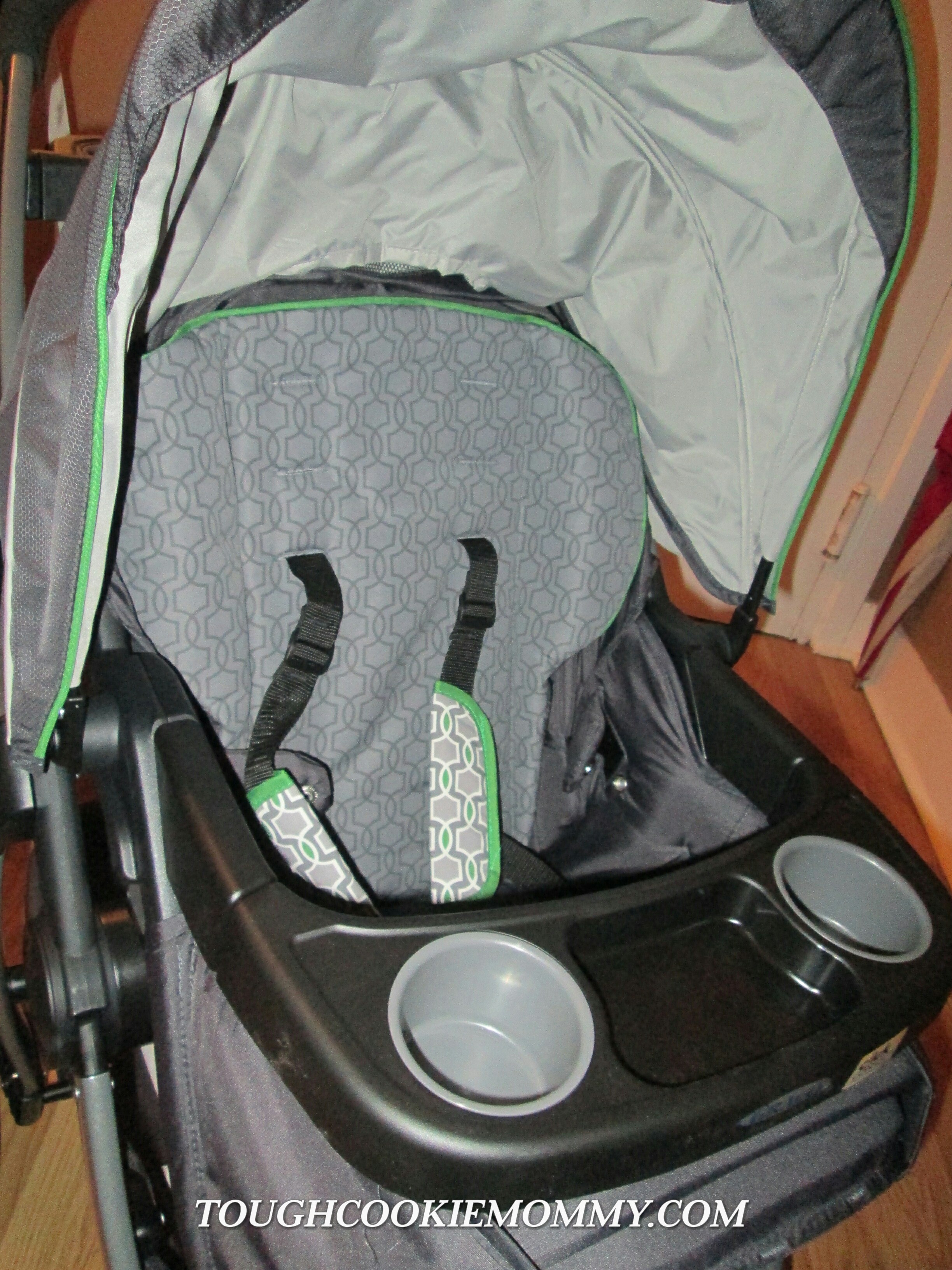 The Graco® Modes™ Click Connect™ Travel System is the perfect stroller for Lauren's baby to grow from infant to toddler. It is 3 strollers in 1 and provides 10 versatile riding options. It also includes the Graco SnugRide Click Connect 35 Infant Car Seat, one of America's #1 selling infant car seats, holding your infant from 4-35lbs and up to 32″.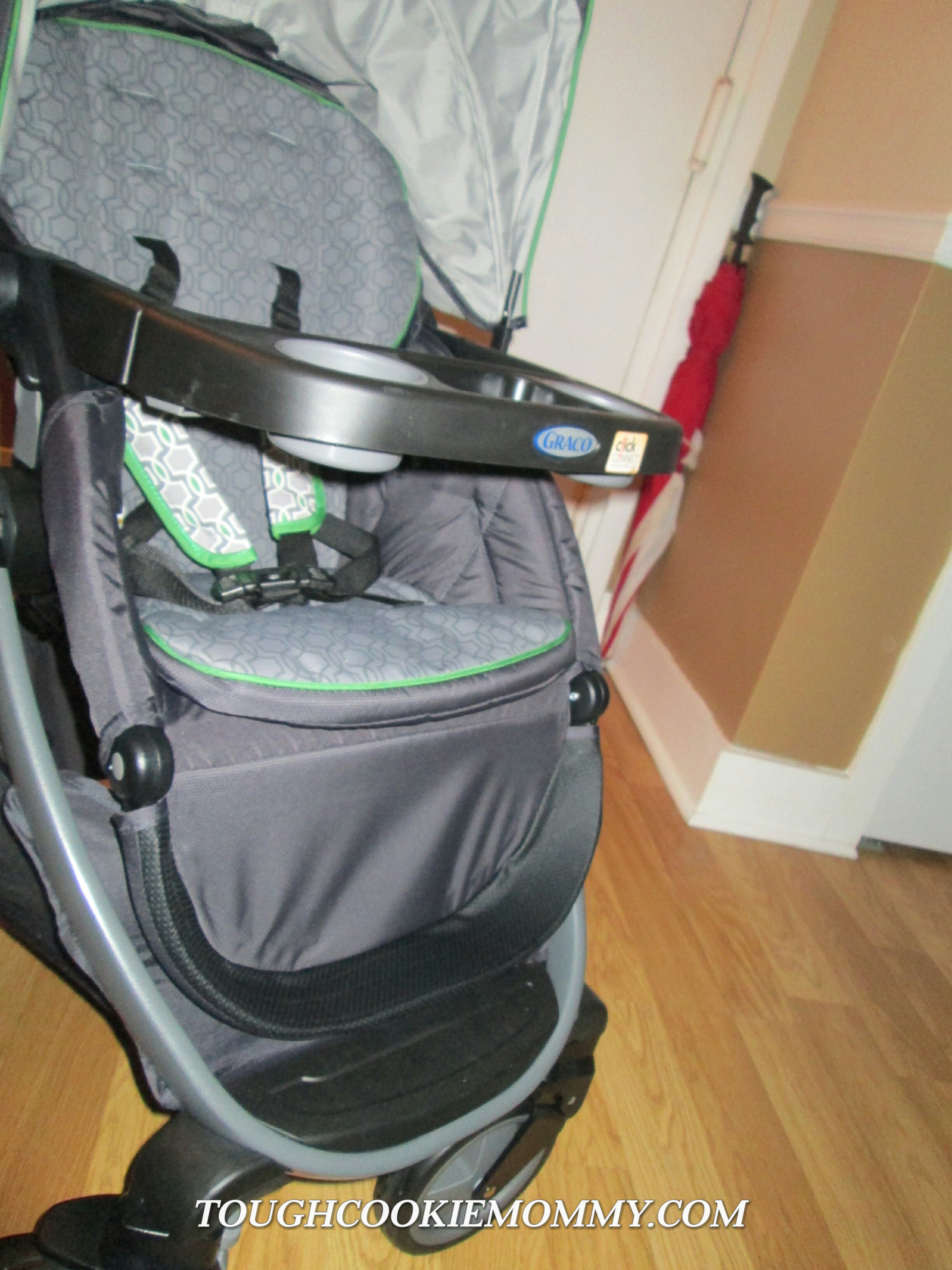 Here is what Lauren thought about the Graco Graco® Modes™ Click Connect™ Travel System:
    I was thrilled to receive the Graco Graco® Modes™ Click Connect™ Travel System stroller and even more thrilled that I was able to easily put it together in less than 20 minutes by myself with a 3 year-old and 4 year-old trying to "help." Although I have two small children, this is the first time I've assembled a baby product myself.  It went very well.
     This infant stroller and car seat will accommodate my third child, who is due in early June.  As an experienced mother, I knew exactly which features to look for when reviewing this car seat-stroller combo.  First of all, the car seat easily clicks into and is easily released from the car seat base. The car seat clicks securely into the stroller so the baby is quickly transferred from the car to the stroller, or vice versa, without removing the baby from the car seat.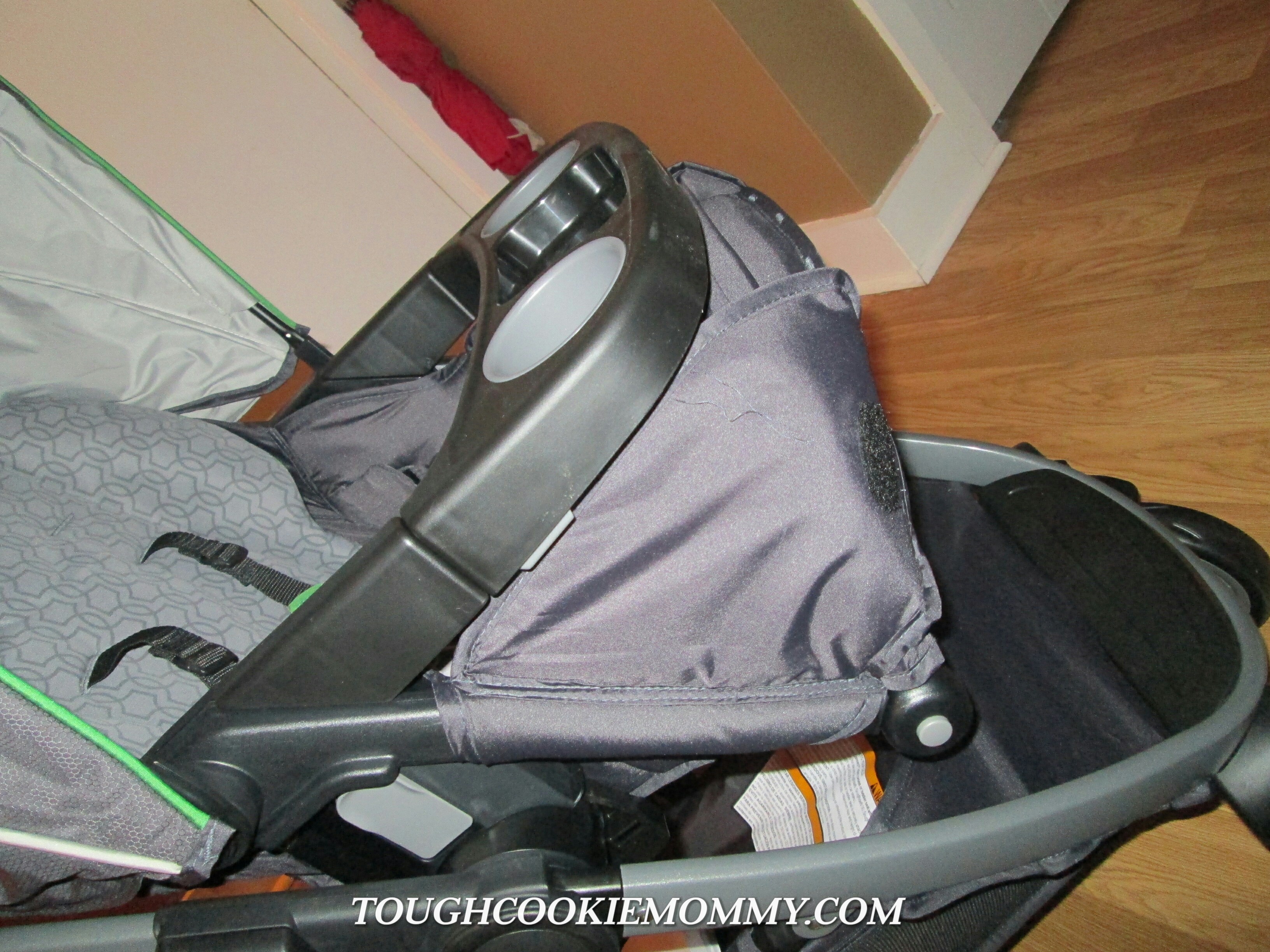 If you place your baby in the stroller without the car seat it's great to know that the stroller seat reclines back nearly completely flat. Furthermore, the foot rest can be adjusted to three helpful positions, which you can see in the photos:
It can fold all the way down for an older child's legs to dangle and rest.
It can be locked in a horizontal position to keep baby's legs and feet out straight.  This gives a lot of extra room if your baby is laying down sleeping!
For an infant, the foot rest can be locked upright to shield the baby's legs and feet – this position makes your stroller a mini bassinet.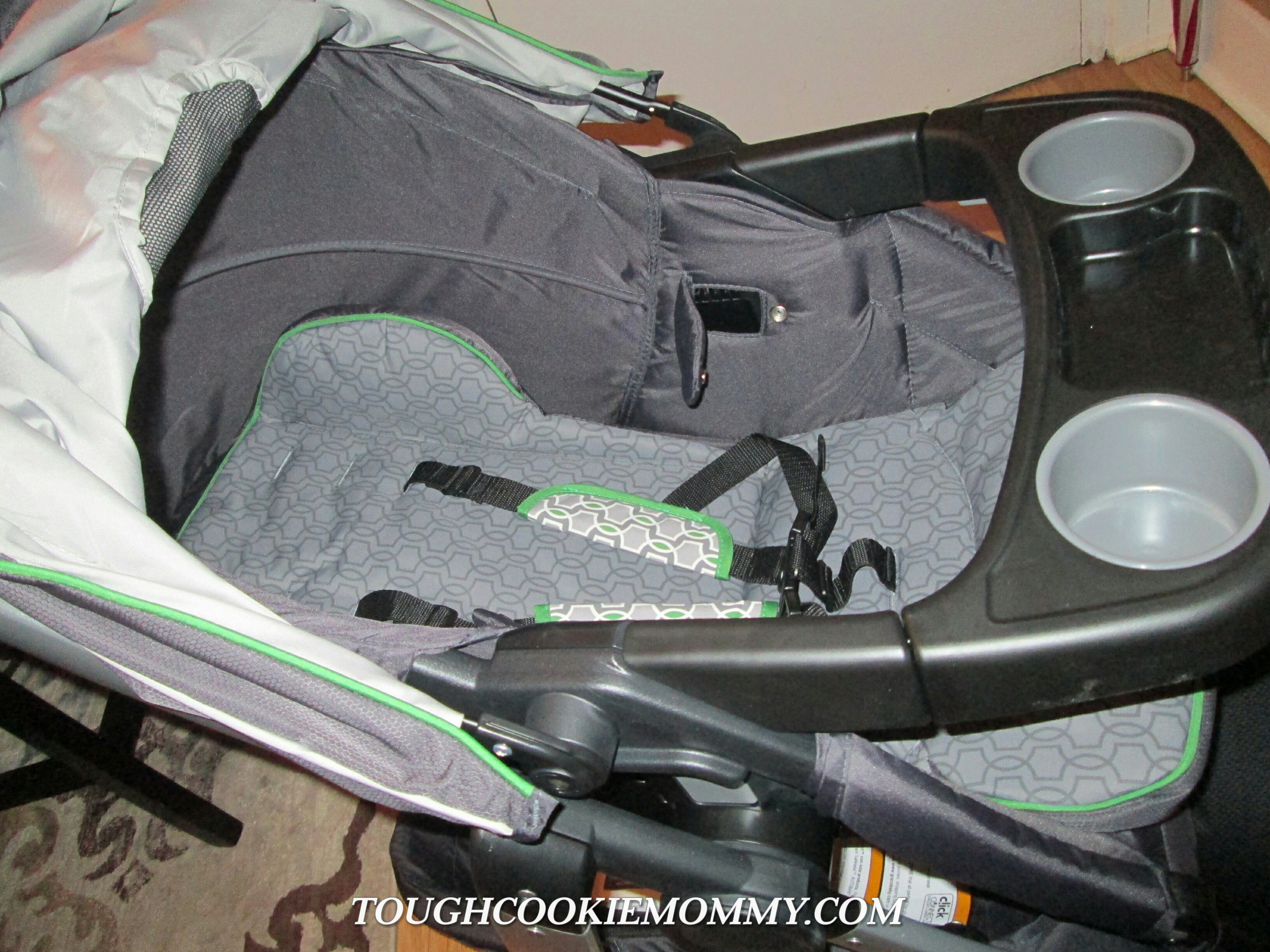 Another feature to highlight is the storage basket which is very spacious and easily accessible, even of the stroller seat is totally reclined! This means that you can shop and reach for your purse, or the diaper bag, under the stroller while allowing your child to continue laying down.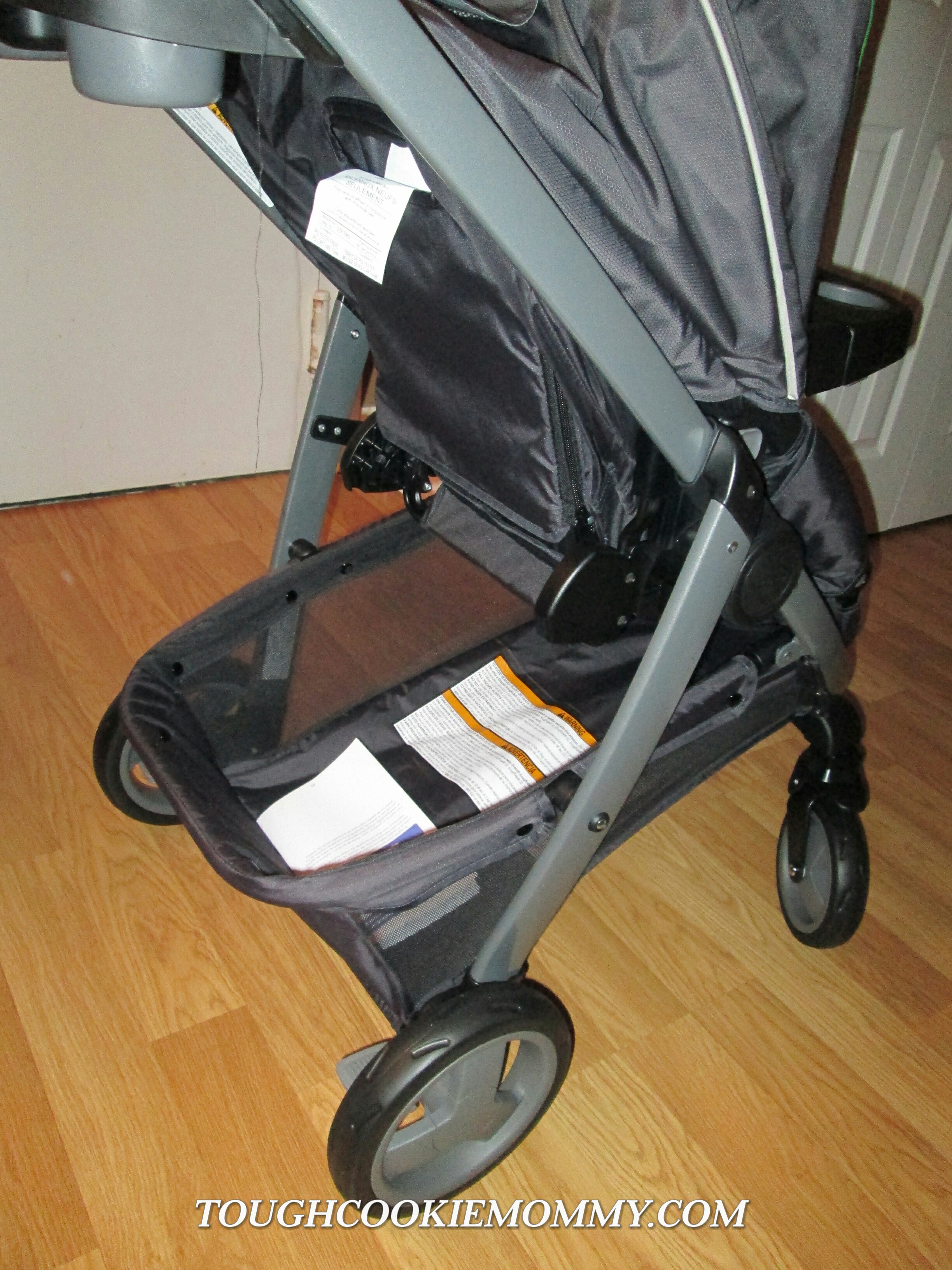 The stroller glides well over carpet and hard floors and has a lock on the front wheels to help the stroller move on a rough surface, such as a grassy lawn.  So, take the baby to the local carnival or to the park! Lastly, the stroller folds into a compact position and can stand upright while folded.  Busy Moms like me can now get around easily with our baby and enjoy the holiday season!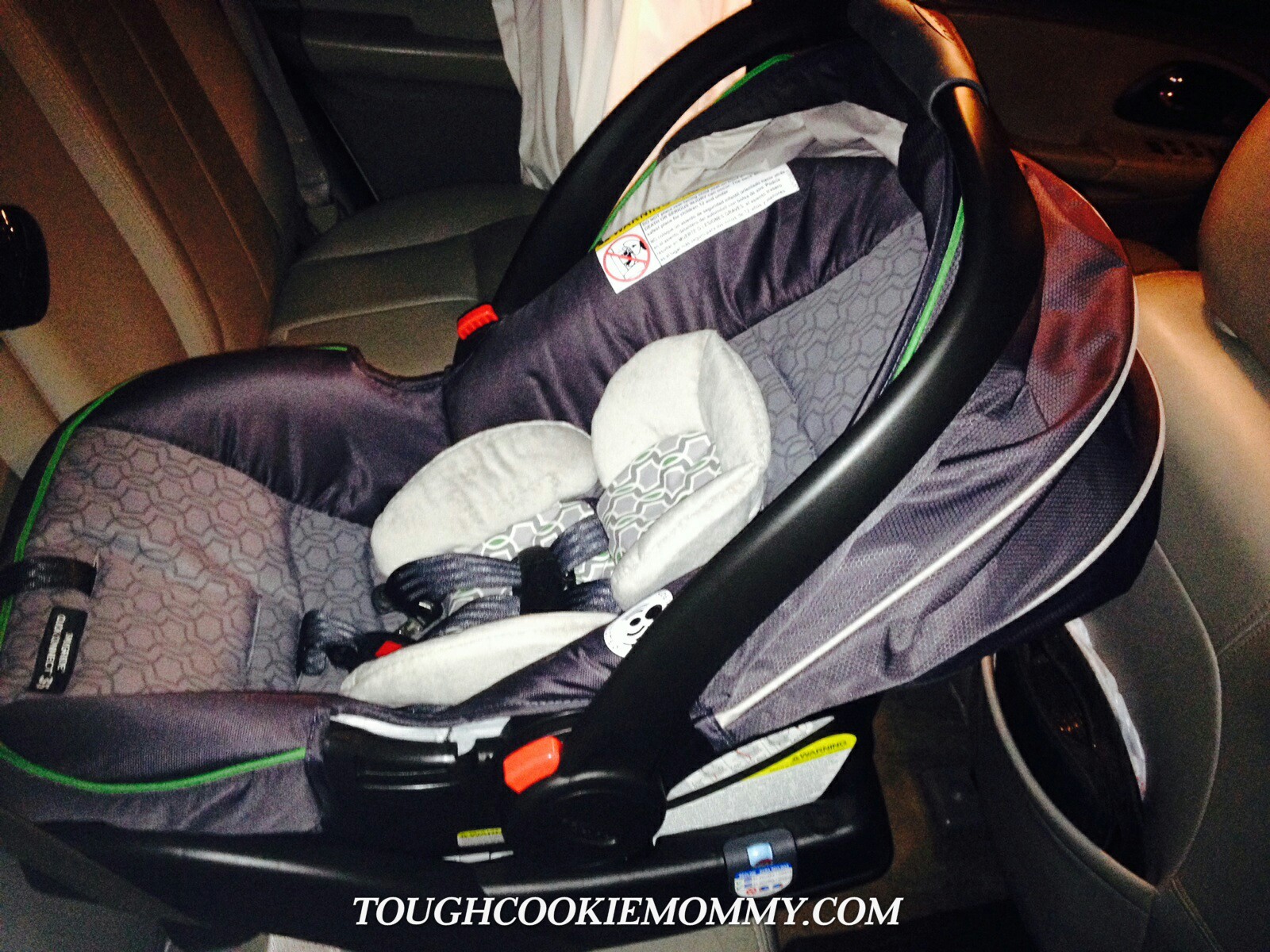 Let's Discuss:  What is your favorite feature of the Graco® Modes™ Click Connect™ Travel System?
Disclosure: This post is part of a blogging campaign in collaboration with Graco. I received a promotional item as a thank you for participating. I am disclosing this in accordance with the Federal Trade Commission's 16 CFR, Part 255 "Guides Concerning the Use of Endorsements and Testimonials in Advertising."
© 2014, Tough Cookie Mommy. All rights reserved.