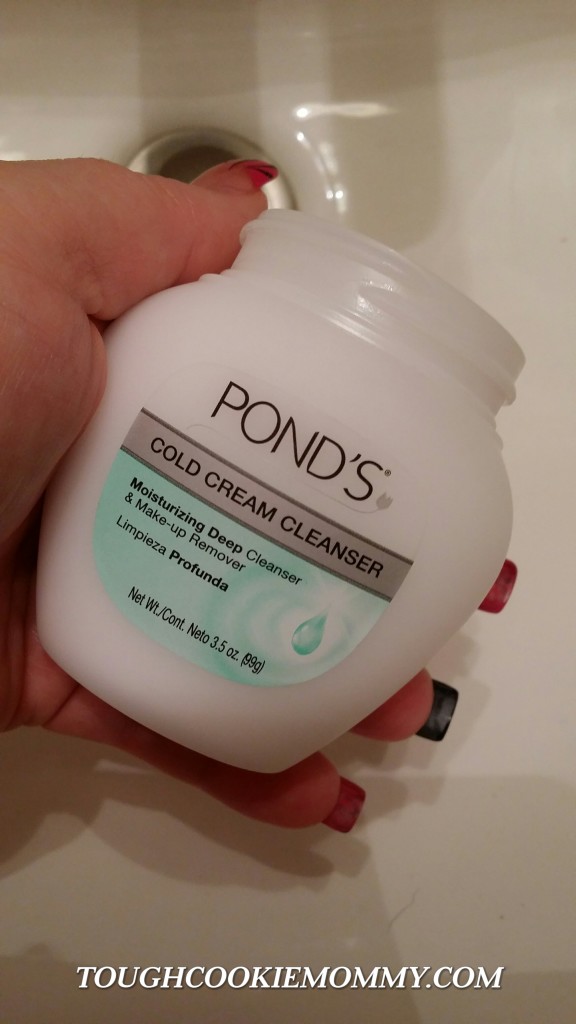 It's amazing how much my skin has changed over the years.  I'm pretty sure that this has had a lot to do with my hectic schedule and the fact that I haven't always had a regimen in place to care for my skin.  Being a Working Mom, I don't have a lot of time to spend applying products so I need a quick routine that keeps my skin beautiful and moisturized.
    The way that I have approached my skin care regimen is by making sure that I do specific things throughout the day to improve my overall health as well as the condition of my skin.  This begins from the moment that I get up in the morning to the moment that I lay down to sleep at night.  Trust me, I know what I'm talking about because I have been working full-time since I was sixteen and I know a few things about maintaining great skin.  Check out my advice below:
The Working Mom's Guide To Great Skin
Drink plenty of water-Staying hydrated helps to minimize the appearance of wrinkles so it is important to drink at least 8 glasses of water a day.
Wash your face before going to bed-It is important to wash your face before going to bed to remove makeup, dirt, and oil from throughout the day.
Eat right-Eating a diet high in fruits and vegetables is much better for your skin and overall health.
Stay out of the sun-Protect your skin from the sun's harmful rays with sunscreen and avoid exposing your skin to direct sunlight.  The sun can really damage your skin and speed up the appearance of wrinkles.
Don't use harsh cleansing scrubs-Scrubbing and irritating your skin can actually cause acne so be careful what you wash your skin with.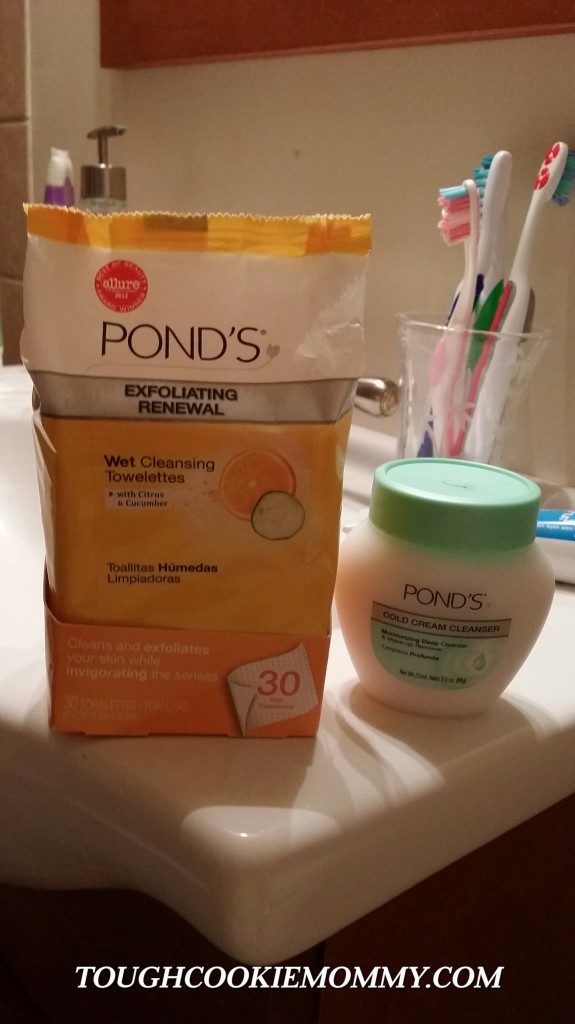 I have combination skin so it tends to get really oily in certain spots by the end of the day.  As soon as I get home from work I grab POND'S Exfoliating Renewal Wet Cleansing Towelettes and clean all the grime from the workday off my skin.  It is unlike any towelette that I have used before because it contains invigorating beads that gently polish away dull, dry skin while removing dirt and make-up.  The best part is that they are infused with sparkling citrus and cucumber scent that leaves my skin smelling delicious.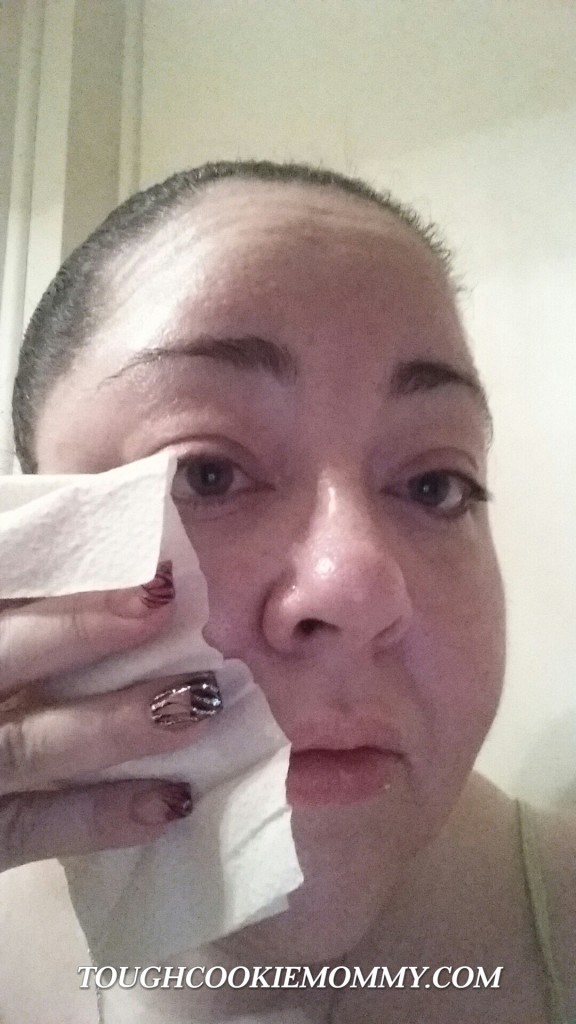 Right before going to bed, I wash my face with POND'S Cold Cream Makeup Remover.  It does a great job of removing any residual make-up that I might have missed.  Since it is Hypoallergenic and suitable for sensitive skin, I don't have to worry about breakouts or irritation when I use it.  It makes my skin feel fresh and clean and prepares me to get a restful night's sleep.

    POND'S and Rockettes are experts at having to remove makeup at the end of the day because they don their famous signature red lipstick for all of their performances.  To remove tough stage makeup, they depend on POND'S hard-working products to gently cleanse their skin after every curtain call.
    You can now celebrate this holiday season with POND'S and enter for a chance to win a NYC trip to attend the Radio City Christmas Spectacular and go behind the curtain to meet The Rockettes at Radio City Music Hall this December!
Entering the contest is easy.
• Visit the POND'S main campaign landing page
• Scroll down and fill out the sweepstakes form
Let's Discuss:  What skin care tips do you use to keep your skin soft and healthy?
Disclosure: This is a sponsored campaign created in collaboration with POND'S. I am disclosing this in accordance with the Federal Trade Commission's 16 CFR, Part 255 "Guides Concerning the Use of Endorsements and Testimonials in Advertising."
© 2014, Tough Cookie Mommy. All rights reserved.