*This is part of a sponsored collaboration with State Farm and Latina Mom Bloggers. However, all opinions expressed are my own.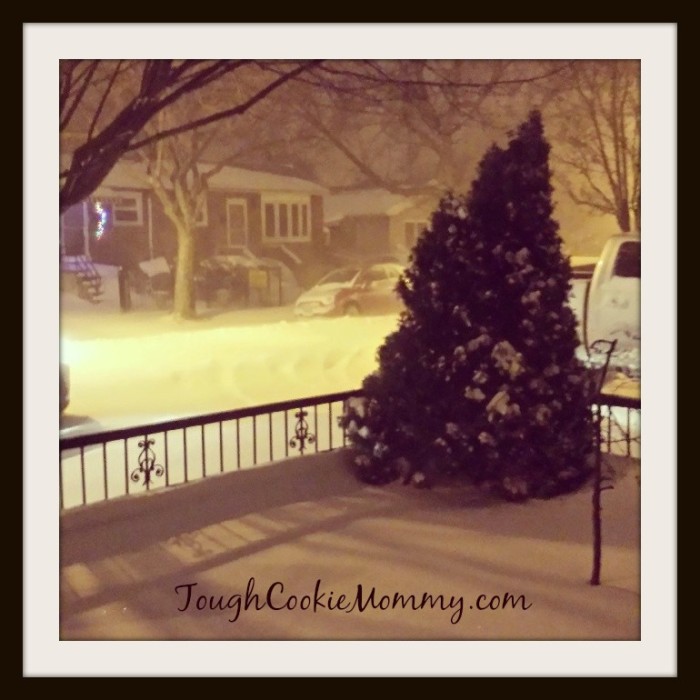 As we prepare to celebrate the Thanksgiving holiday this week, we are also anticipating a Nor'easter here in New York City.  The storm is expected to hit Wednesday evening right into Thursday and we are already receiving warnings that weather conditions will make driving and road travel dangerous and difficult.  I'd like to think that I have the supplies that I need in the car in case of this kind of emergency but one can never be too prepared.
    Unfortunately, I've had the first-hand experience of being stuck in my car on the highway during the cold, winter months.  Years ago, we had a car that was handed down to us by my father that would always break down.  Don't get me wrong, we were very thankful to have received a car for free but getting stuck in the middle lane on an expressway with no heat can be extremely scary.  These moments taught us the importance of being prepared during winter driving and planning ahead.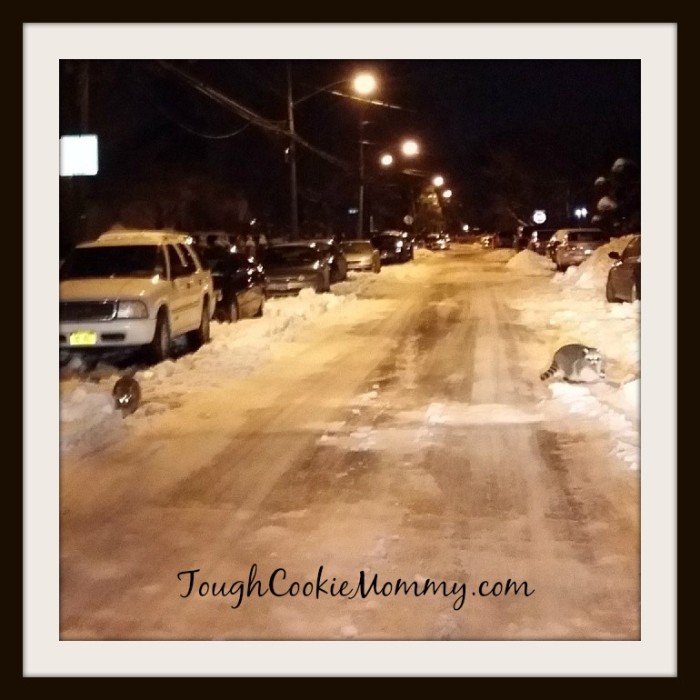 State Farm wants to help all drivers, and their vehicles, to be prepared in the event that something unexpected happens while they are on the road during the winter.  They asked  3,000 random Americans: "What's the weirdest thing you've driven around with in your vehicle's trunk?"

Here's what they said were the 13 randomly weird things:
60 Watermelons
500 Leis
A Shark
A Unicycle
An Astronaut Suit
Suit of Armor
100 VCRs
400 Pounds of Coffee
Pink Flamingoes
Pirate Hats
A Gorilla Suit
Bagpipes
Mannequin
    While some of their responses are kind of funny, not being prepared during a driving emergency is no laughing matter.  Winter driving conditions can turn dangerous in a split second. Snow, ice, poor visibility, and extreme cold can disable your vehicle or make roads impassable. Even on a short trip, you can find yourself stranded for several hours. It's important to plan ahead for such a situation.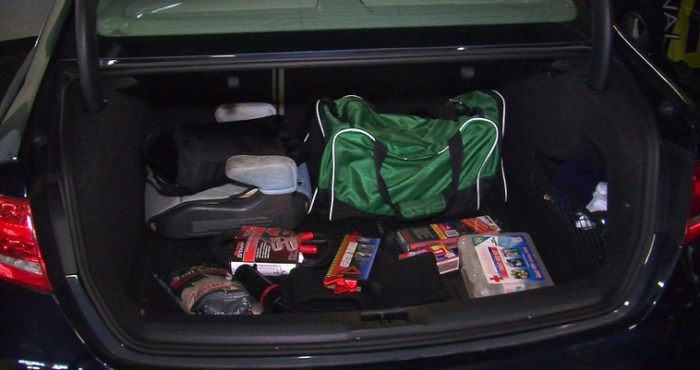 The best time to get ready for winter is before the first storm of the season.  Some items to check include:
Hoses and fan belts
Spark plugs
Antifreeze and windshield wiper fluid levels
Battery strength
Tire pressure and tread life
Air, fuel, and emission filters
Spare tire and jack
    You can learn more by checking out the State Farm Winter Driving Survival tips.  Don't let winter weather catch you off guard and prepare your car for the unexpected!
Let's Discuss:  What items do you keep in your trunk to help you survive during winter driving conditions?
GIVEAWAY:
Our Sponsor is Giving Away a $50 Visa Gift Card to one reader of Tough Cookie Mommy!*a Rafflecopter giveaway

*To be eligible to win prizes, winners must be a resident of the fifty (50) United States and District of Columbia (not Puerto Rico or Quebec) and be 18 years of age or older at time of entry.  Giveaway prizes will be shipped within 6-8 weeks.
Disclosure:  This is part of a sponsored collaboration with State Farm and Latina Mom Bloggers. However, all opinions expressed are my own.  I am disclosing this in accordance with the Federal Trade Commissions 16 CFR, Part 255 "Guides Concerning the Use of Endorsements and Testimonials in Advertising."
© 2014, Tough Cookie Mommy. All rights reserved.