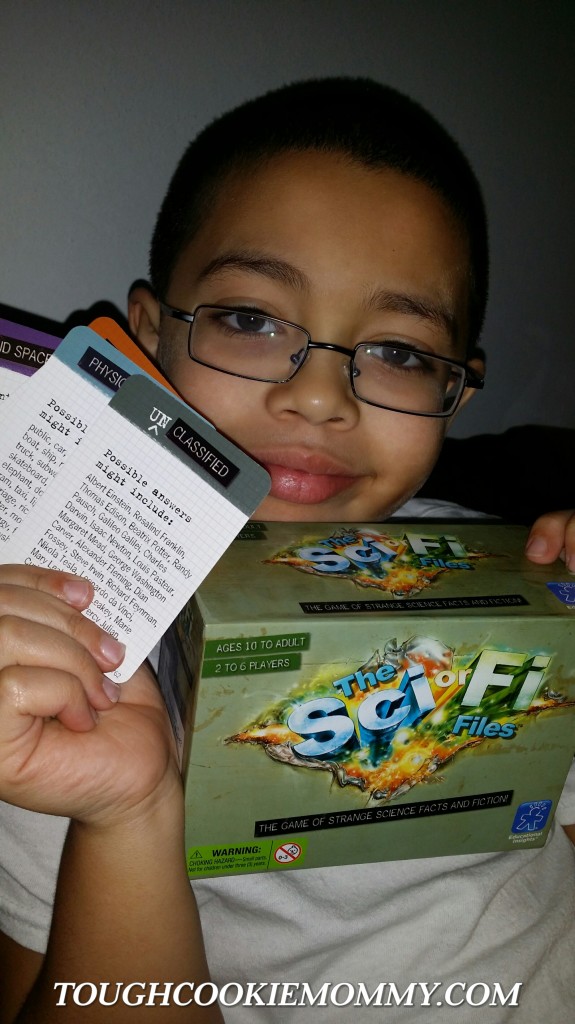 It's no secret that I love educational games.  After all, as a seasoned educator for well over ten years, I like to take advantage of every opportunity to engage both of my sons in learning.  Since we enjoy family game night once a week, I've been on the lookout for games that will translate into improved academic performance.  The tricky part has been finding games that not only teach them something, but that are also fun to play at the same time.
    As a Literacy Specialist, I was thrilled to learn about the learning game Smartmouth!  It is a word game which helps kids to expand their vocabulary by using letters to shout out words that correspond to a variety of word categories.  One of the areas that most students struggle with, when it comes to fluency and comprehension, is vocabulary.  This game allows them to compete to see who can make the best words within 60 seconds.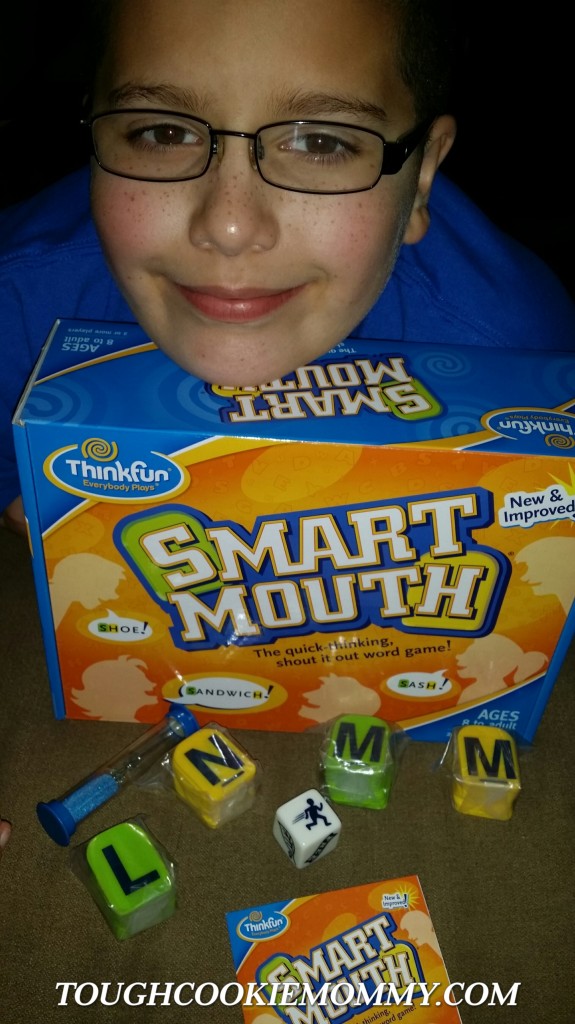 The concept behind this game is very simple.  First, players roll the die to determine the word category.  Next,  players slide the Letter Getter device to reveal two letter tiles, and using those letters, shout out a word that fits the given category before the timer runs out. The player who calls out the first word and the player with the highest ranking word both collect a letter tile for the round.  My boys loved being able to shout out the words and recognize the relationships between word parts and sounds.
    Additionally, one of the strategies that I have always known works extremely well in allowing kids to memorize and grasp Science concepts is using index cards in class to record important information.  I've never been very good at Science myself and this is one of the things I did to prepare for exams and classroom discussions.  The students in my class actually carry their index cards in card boxes and refer to them whenever necessary.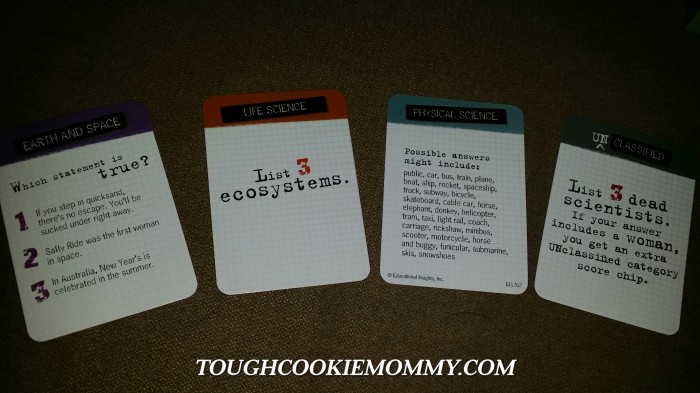 That is why I loved the concept behind The Sci or Fi Files Strange Science Facts and Fiction Card Set.  It offers a collective way for emphasizing science facts and features strange facts that grabs kid's attention.  Also, it includes 200 two sided cards with fun facts along with scientific explanations in a file cabinet box. The back side of the card contains explanation about each true or false fact.  We had a ball asking each other questions about each card and sharing fun and interesting facts that we didn't know.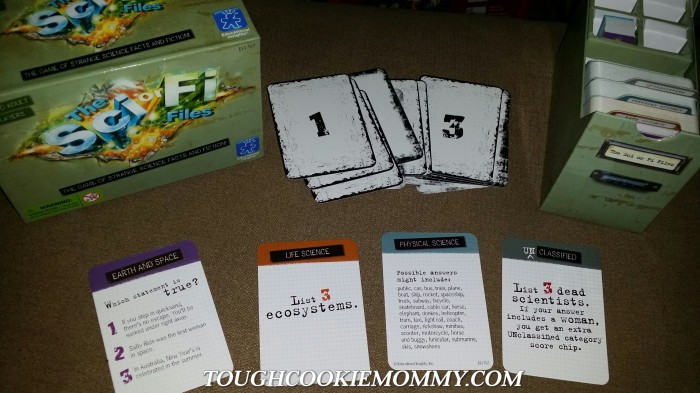 I'm so excited to now have these games as part of our family game night arsenal!  It's such a fun and engaging way to strengthen our boys' academic skills without them even realizing that they are really learning.  They are already planning ahead for our next game night this Friday and going back and forth about who is going to come up with the most words and who is going to know the most strange Science facts.  Any activity that gets my kids excited about learning is right up my alley as an educator and a mom!
Let's Discuss:  What are some of the educational games that you like to play with your children?
Disclosure: This is a sponsored campaign created in collaboration with KidzVuz for School Specialty. All opinions are 100% my own. I am disclosing this in accordance with the Federal Trade Commission's 16 CFR, Part 255 "Guides Concerning the Use of Endorsements and Testimonials in Advertising."
© 2014, Tough Cookie Mommy. All rights reserved.