*This is a compensated campaign in collaboration with PEEP and Latina Bloggers Connect.  All opinions are 100% my own.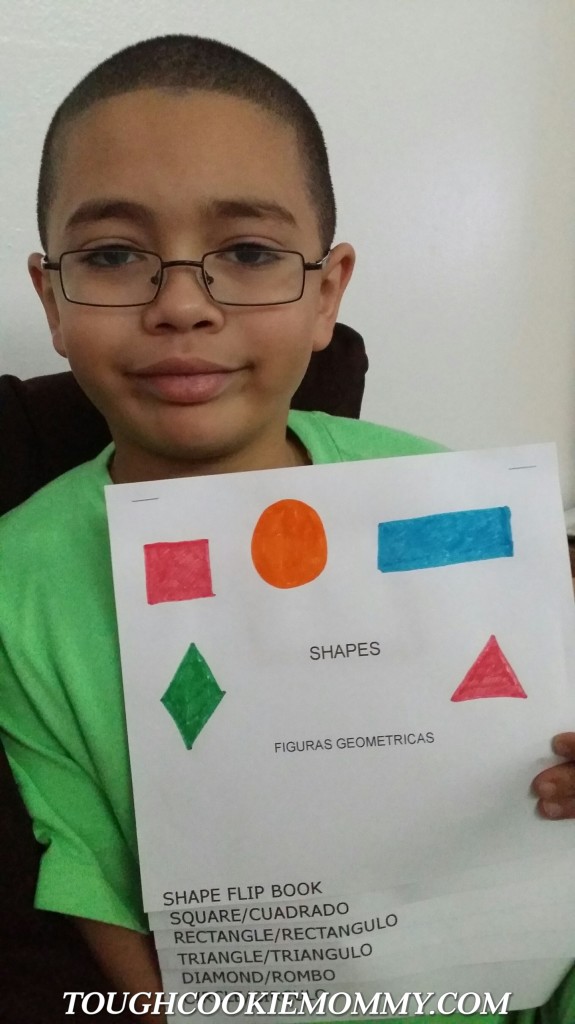 When my sons were preschoolers, I always enjoyed engaging with them in activities that supported some of the skills that they were already learning in school.  Being an educator, I understood all too well the importance of reinforcing these strategies and activities at home to help them continue their education well past the end of the school day.  My older son had no problems learning how to read and identifying letters and shapes.
    On the other hand, my younger son found himself having a little more difficulty doing so and I quickly realized that he was more of a visual learner.  As a result, I planned a lot of activities to help him visualize the letters and shapes that he was having difficulty identifying.   Peep and the Big Wide World helps preschoolers to make predictions, observe, and problem-solve in a variety of ways and, therefore, is very effective in teaching children with different learning modalities like my younger son.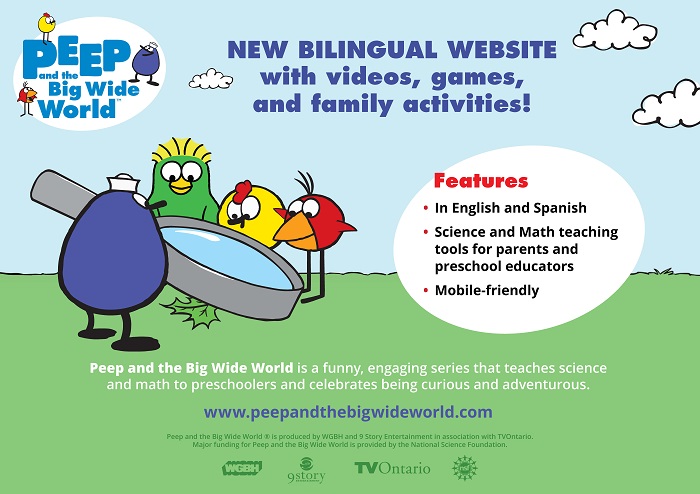 Peep and the Big Wide World/El Mundo Divertido de Peep is a popular Emmy Award-winning animated series for 3-5 year olds on public television.  The series is narrated by comedian Joan Cusack and features a curious chicken named Peep, a robin named Chirp, and a lovable duck named Quack that live in a large urban park.  The environment around them is the ideal place for learning science and math concepts daily! Peep models science inquiry skills for preschoolers that can be applied  in the physical world around them.
    The new Peep and the Big Wide World bilingual website recently launched and it offers an array of learning activities that are available in English and Spanish.  I loved that they offer resources for both parents and educators that allow them to support children in fostering their curiosity and supporting them throughout the discovery process.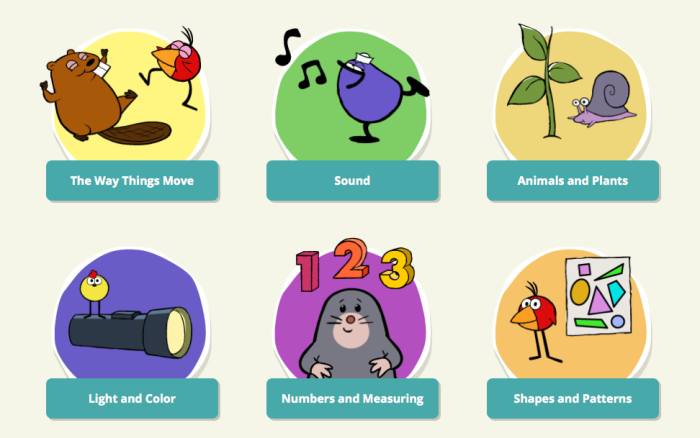 Since my son was visual at this age, I immediately headed to check out the interactive videos in the Shapes and Patterns section for kids.  They inspired me to come up with an activity that preschoolers can use to help them identify shapes and recognize the names of these shapes in the form of a Shape Flip Book!
Instructions For Creating Your Child's Shape Flip Book:
Take pieces of paper and stack them on top of each other staggered about one inch from the top.
Take the stack of papers and fold them over so you create six flaps.
With a stapler, secure the flaps at the crease.
Each flap has to have a different title.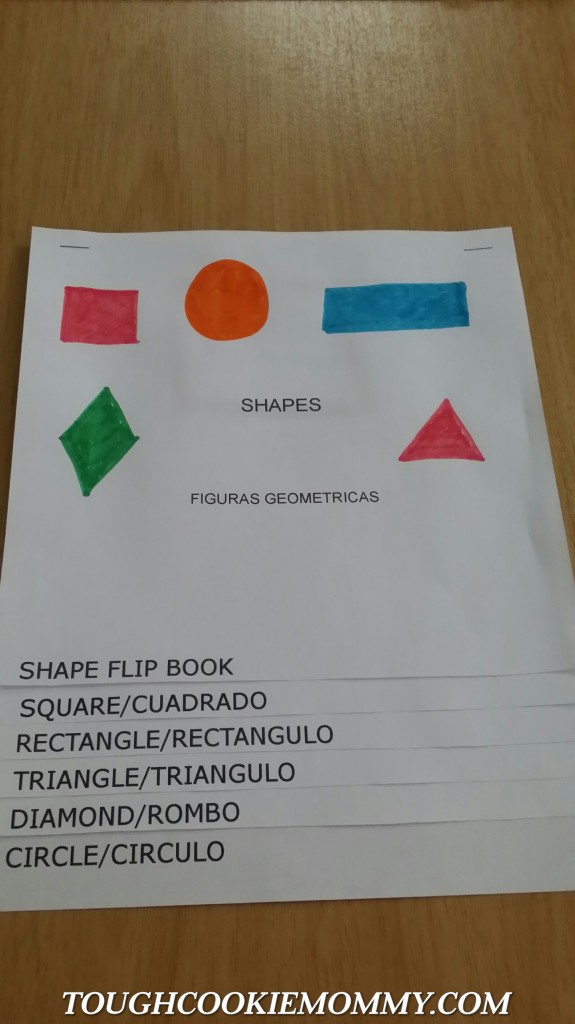 The Peep and the Big Wide World website contains videos, games, and family activities.  It features Science and Spanish teaching tools for parents and preschool educators in English and Spanish.  Its 3-week long units provides effective resources to integrate science and math into curriculum and boost confidence in teaching these subjects in both languages.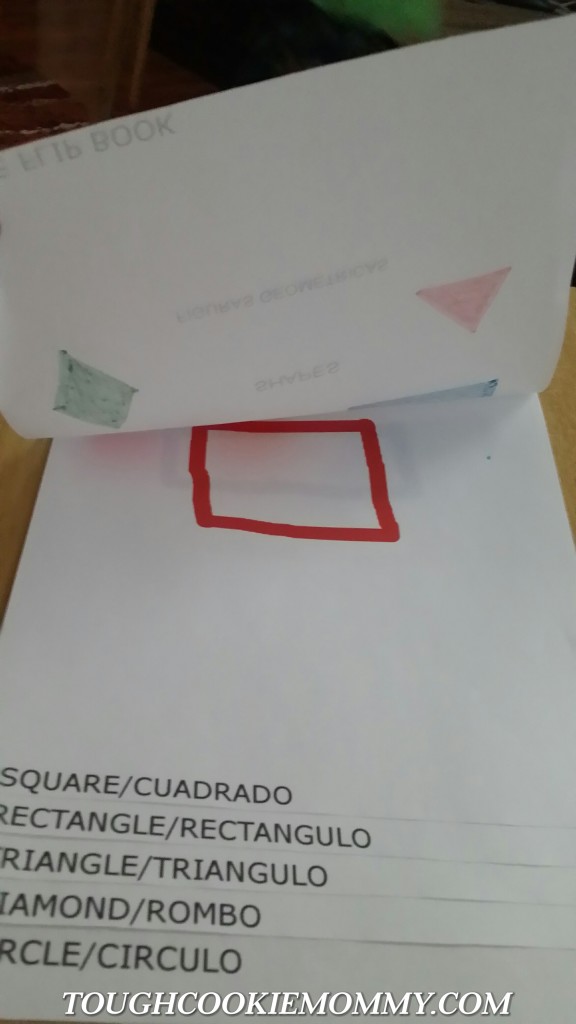 Make sure you visit PEEP Latino on Facebook and follow @PeepEspanol on Twitter for more resources and ideas of ways that you could your preschooler's sense of curiosity and adventure.
Let's Discuss:  How do you think the PEEP and the Big Wide World website would help your child to explore his or her curiosity and environment?
Disclosure:  This is a compensated campaign in collaboration with PEEP and Latina Bloggers Connect. All opinions are 100% my own.  I am disclosing this in accordance with the Federal Trade Commission's 16 CFR, Part 255 "Guides Concerning the Use of Endorsements and Testimonials in Advertising."
© 2014, Tough Cookie Mommy. All rights reserved.