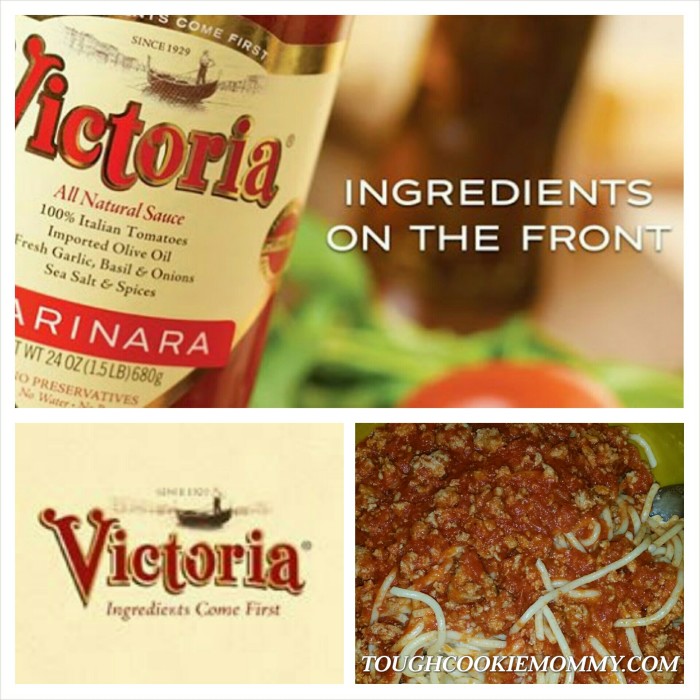 My great grandfather was from Naples, Italy on my mother's side.  As a result, many of the dishes that my mother prepared for us when we were growing up were Italian recipes.  I can still remember how delicious everything smelled when she had pots boiling on the stove and us kids would walk in and out of the kitchen hoping that dinner was finally ready for us to devour.  Back then, most foods were made from scratch, including sauces.  As a Working Mom, I want to recreate all of the delicious recipes that I enjoyed when I was a kid but I just don't have the time to spend hours cooking in the kitchen.
    Recently, in my quest to prepare those traditional Italian dishes that my mother used to make, I found Victoria Premium Pasta Sauces which is the first major pasta sauce brand to put their all natural ingredients on the front of their label.  This makes a big difference to me because, although I don't have a lot of time to cook, I still want to give my family healthy foods without additives and preservatives.  Victoria never adds preservatives, water, sugar or paste to their sauce and slow kettle-cooks their all natural ingredients in small batches.
    One of my favorite recipes that Mom passed down to me is her spaghetti recipe.  Needless to say, my boys love when I make it and I decided to prepare it with Victoria Low Sodium Marinara Sauce.  I have high blood pressure so I love the fact that it comes in a low Sodium variety but I found that we didn't have to compromise taste just because of this.  My spaghetti came out delicious!  As a matter of fact, I really loved Victoria because it had a fresh taste and wasn't very acidic like I have found other pasta sauces to be.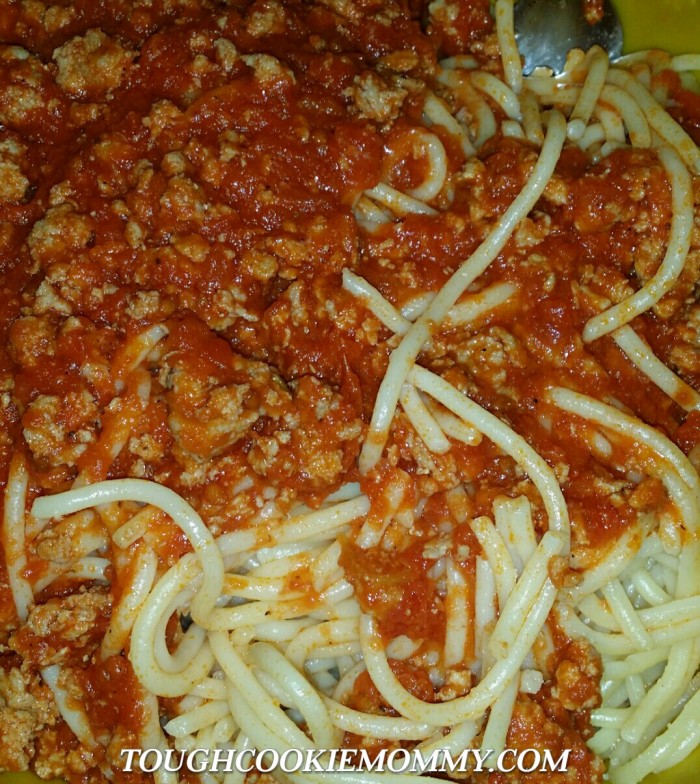 I could tell that with Victoria Sauce, ingredients certainly come first and I love knowing exactly what I am feeding the ones I love.  To learn more about Victoria's flagship brand of premium pasta sauces, connect with them on Twitter and Facebook.  I'm sure you will be transcended to a time when traditional flavor and authenticity were a part of every meal like I was!
Let's Discuss:  How important is it to you to prepare meals for your family with foods that have all-natural ingredients?
Disclosure: I received one or more of the products mentioned above from Victoria Fine Foods to test/review/giveaway in exchange for my opinion and for the purpose of writing this post. I only recommend products or services I use personally and I believe will be "family friendly." I am disclosing this in accordance with the Federal Trade Commission's 16 CFR, Part 255 "Guides Concerning the Use of Endorsements and Testimonials in Advertising."
© 2014, Tough Cookie Mommy. All rights reserved.