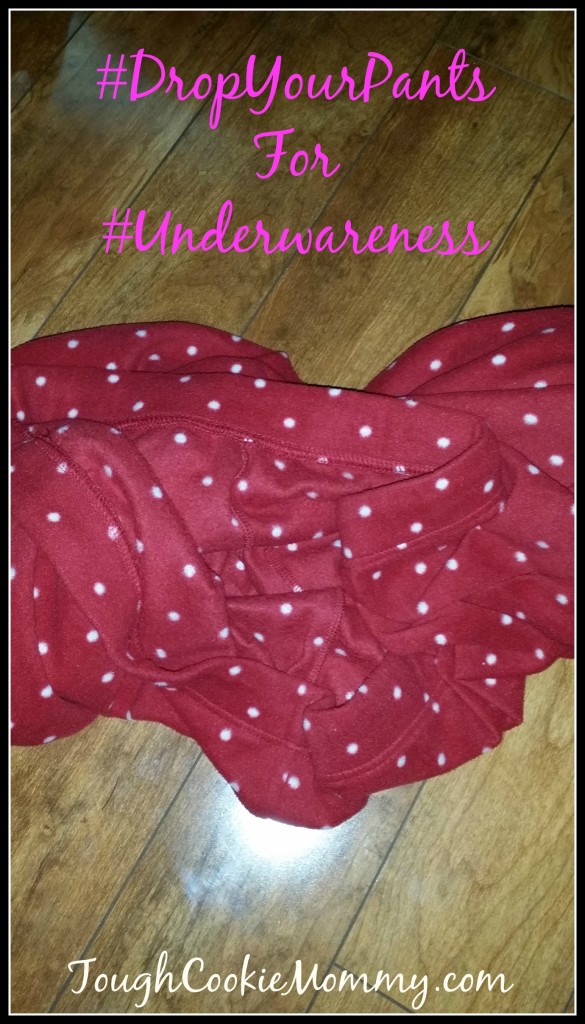 Ever since becoming a mom, I have realized that there are many topics surrounding pregnancy and childbirth that some women never talk about because they are not so pleasant.  One of those subjects is bladder leakage and, let me tell you, it might not be sexy but it is definitely a reality for a lot of us after having kids.  It's a common misconception that this condition only affects older people because I'm 37 years old and I've had my own experiences with it already.
    After giving birth to our second son, I noticed that sneezing and coughing hard would sometimes cause me to have a little bladder leakage.  Other times, I would just notice that it would happen during the day while engaging in everyday activities like working or walking.  I was embarrassed by it at first but, over time, I have learned to accept it since most of the women in our family are open about going through it as well since having kids.
    To deal with my slight bladder leakage, I've used pantyliners over the years but found that they just didn't offer the protection that I needed.  As a busy career woman, I don't have time for embarrassing leaks or stains on my clothes.  I need to be able to teach my students during the day confident that I will be protected and stay fresh and clean until I go home in the afternoon.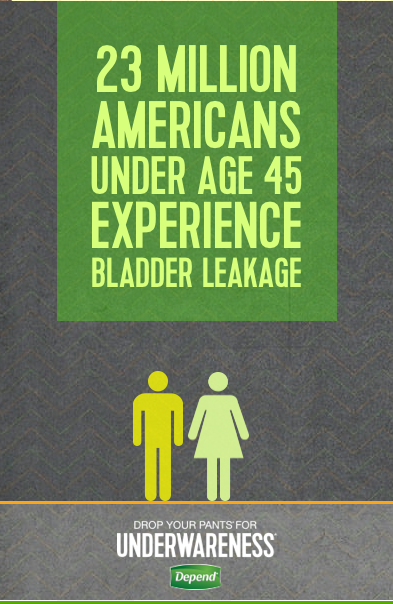 It helps a lot that  Depend® provides a variety of discreet products for bladder leakage protection that help both men and women regain their freedom and get their lives back.  Depend® Real Fit for Men and Silhouette for Women briefs look, fit and feel like real underwear and feature a cloth-like fabric for a sleek, ultra-smooth fit.  Additionally, their Depend® Underwear with Fit-Flex protection features more Lycra stands for a smooth and comfortable close-to-the-body fit.
    The best part is that, through The Underwareness Movement, Depend® will donate $1, up to $3 million, over the next three years to charities that advance the research, education and awareness of bladder leakage for:
Every pant drop, photo and video shared Using #Underwareness and #DropYourPants
Every personal video made about what Underwareness means to you that is uploaded to YouTube and tagged #Underwareness and #DropYourPants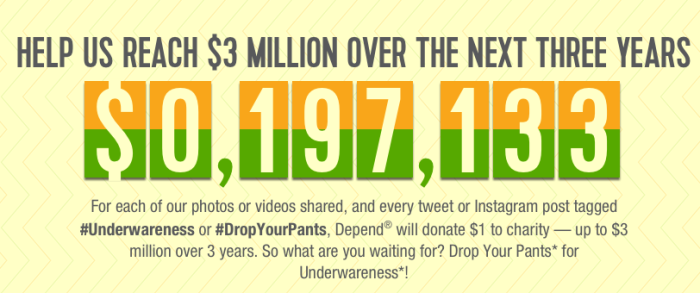 Bladder leakage doesn't have to be a taboo subject anymore!  Depend® is even giving away free samples to help get the conversation started.  Claim your free samples today by visiting the Depend® landing page and clicking on the "Get a Sample" button located at the top right-hand side of the screen. Then, select which sample you would like to receive and wait for them to arrive.  Help stop the stigma because incontinence doesn't only affect old people and this spring chicken can attest to that!
Let's Discuss:  Why do you think there is such a big stigma around this issue for men and women under age 45?
Disclosure: This is a sponsored campaign created in collaboration with Depend. I am disclosing this in accordance with the Federal Trade Commission's 16 CFR, Part 255 "Guides Concerning the Use of Endorsements and Testimonials in Advertising."
© 2014, Tough Cookie Mommy. All rights reserved.