As many of you know, my eleven-year old son just recently got his own mobile phone less than a year ago.  I really wasn't considering even getting him one until he started playing basketball for his school team.  Due to regular practices during the week and games on the weekends, it became important for his father and I to be able to communicate with him to find out when we should head out to pick him up.  Before we even purchased the phone, we had a long family meeting where we established the rules around him having a phone and asked him to commit to abiding by those rules at all times.
    Although our son has done a pretty good job of using his new phone responsibly, there have been a few instances where I had to use the parental controls to limit the access to some of the websites that he was visiting.  Many of them weren't overtly inappropriate but I felt the humor or content wasn't a good fit for a boy his age.  As a parent and educator, I'm also worried about the threat of Internet predators having access to my son's information or even engaging him online.  I'm sure that it's a real concern that most parents have in today's technologically advanced times.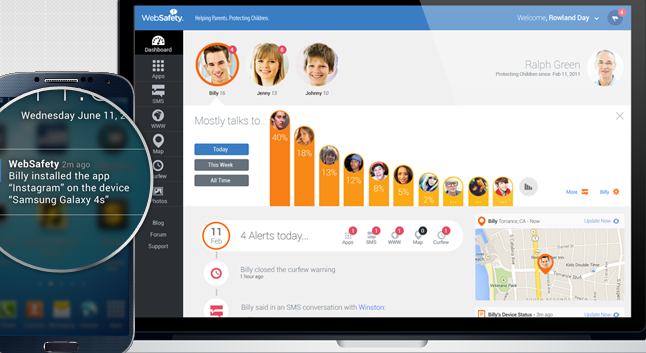 In my infinite quest to learn more about all the ways that can better monitor my sons' mobile phone or Internet usage, I found out that WebSafety is the first app that offers real-time alerts to parents like me that notify us of potentially dangerous online behaviors that our children are engaging in.  Unfortunately, school bullying is rampant and, since most kids hide their online activities from their parents, it often escalates to dangerous levels before it's even detected.  Add to that the threat of kids exchanging messages and inappropriate content with strangers and you have a recipe for disaster.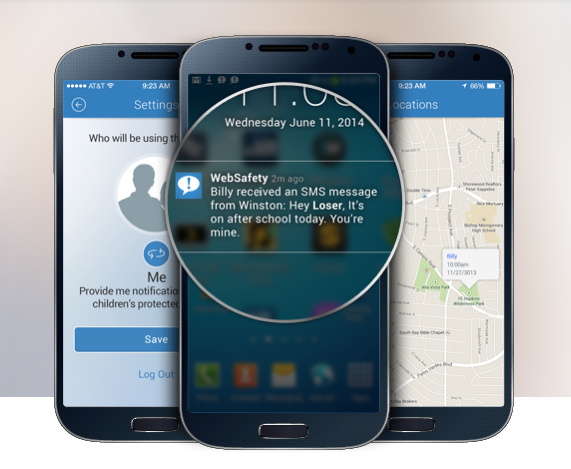 Rowland Day, the creator of WebSafety, was motivated to do so because he witnessed a horrible tragedy occur when his friend's two children committed suicide due to cyberbullying.  He was immediately inspired to affect change in order to help parents like his friends prevent horrific situations like this one from ever happening again.  WebSafety provides a way for parents to effectively monitor their child's texting, social media activity and any inappropriate Internet use.
Here is how WebSafety works:
Parents can download the app onto their child's Internet-enabled device(s) as well as their own device(s)
Parents can set keywords and alerts based on preferences and needs. For example, profanities may not be a big deal to some parents but other keywords like "drugs" or "pregnant" are.
Parents receive real-time alerts based on preferences (e.g., a child uses those keywords, uploads images to social media sites, visits an inappropriate website, uses phone past a certain time at night).
Parents can visit an online dashboard to view activity on the child's device as little or as often as necessary.
Then, as needed, start a conversation when issues arise.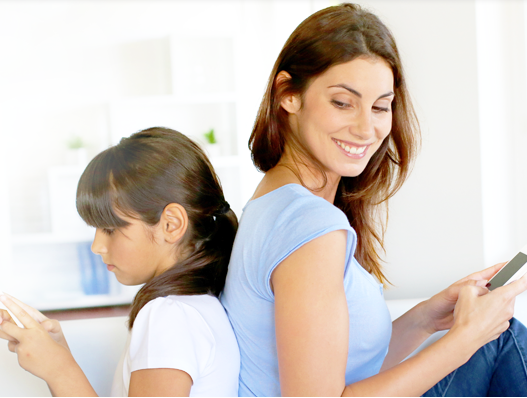 WebSafety is currently available nationwide on Android and an iOs version is planned for early 2015.  For a limited time, the first 25,000 WebSafety subscribers will receive WebSafety at half price. Those subscribers can choose any package, either for a six-month period or for one year, for 50% of the retail price.  This is a great offer considering that you can't put a price on the safety of your child or your peace of mind!
Let's Discuss:  What are some of your concerns when it comes to your child's mobile phone or Internet usage?
Disclosure: This is a sponsored campaign created in collaboration with WebSafety Inc. I am disclosing this in accordance with the Federal Trade Commission's 16 CFR, Part 255 "Guides Concerning the Use of Endorsements and Testimonials in Advertising."
© 2014, Tough Cookie Mommy. All rights reserved.