This afternoon while I was working online and my son was playing video games, I was playing some Latin music in our living room.  Although my boys don't speak Spanish fluently, I am always playing Latin music in the car and in the house so they actually know the lyrics to a lot of popular Latino songs.  I love introducing my sons to music from their culture.
    Over the past few months, I have seen a lot of photos on social media of some of my blogger colleagues who have had the pleasure of meeting singer-songwriter Luis Coronel.  I immediately became fascinated by his career when I learned that he has been very successful musically from a very young age.  Not only has his music already topped the billboard charts, but he has also won many distinguished awards.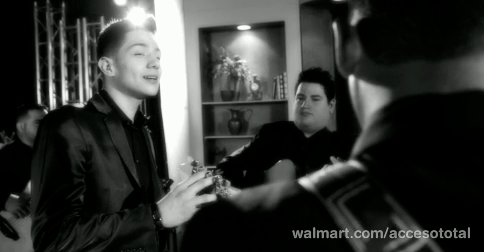 It's no surprise that Luis Coronel is Walmart's Acceso Total's artist-of-the-month!  Aside from singing, he loves to be able to share his music with his fans because he considers it as much of a dream come true to meet them as they consider it to meet him.  Now that is truly an entertainer who has managed to stay grounded and humble despite enjoying tremendous success!
You can learn more about Luis Coronel and watch a live musical performance by him HERE!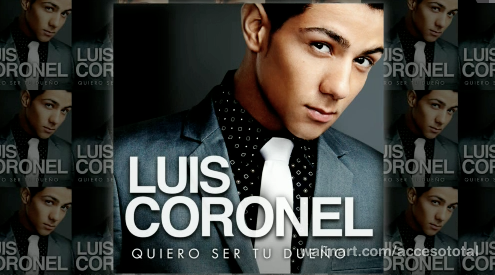 The best part is that I have the distinct pleasure of offering all of you a unique opportunity to win a phone call from Luis Coronel himself by entering the giveaway widget below!  Good luck to all of you who enter and don't forget that you can purchase a copy of Luis Coronel's album Quiero Ser Tu Dueño online or in Walmart stores nationwide!  I will be purchasing mine today and blasting it in my house right away!
Let's Discuss:  Where is your favorite place to play your favorite music?
GIVEAWAY:
Our Sponsor is giving away a chance to win a phone call from Luis Coronel to one reader of Tough Cookie Mommy!Luis Coronel Sweepstakes
Disclosure: This sponsored post is part of a campaign collaboration with Walmart Acceso Total. All opinions are my own. I only recommend products or services I use personally and I believe will be "family friendly." I am disclosing this in accordance with the Federal Trade Commission's 16 CFR, Part 255 "Guides Concerning the Use of Endorsements and Testimonials in Advertising.
© 2014, Tough Cookie Mommy. All rights reserved.