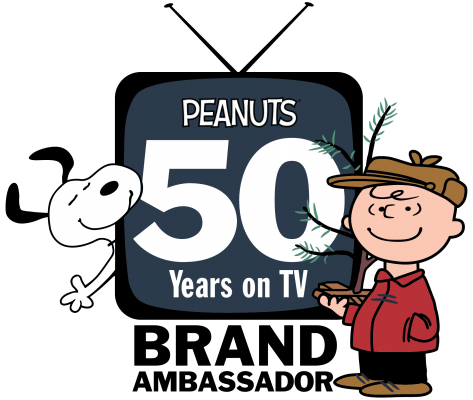 Many people who have been fans of the Peanuts specials over the years also loved the music that accompanied these timeless shows.  The man behind many of these melodies is David Benoit, the renowned American jazz pianist, composer and producer.  Nominated for three Grammy Awards, over 25 of his albums since 1980 have made the charts and thrilled jazz audiences all over the world.
    As a Peanuts Ambassador, I was given the distinct pleasure of interviewing David Benoit to learn all about how his passion for Peanuts and the Peanuts music began many years ago.  You see, when he was a kid, his family sat around the television during the holidays to watch A Charlie Brown Christmas just as our family has done for decades.
    One of the things that I really enjoyed learning about David Benoit is that he loved the fact that the Peanuts specials maintained the true meaning of Christmas.  He feels that, despite the fact that Christmas has become such a commercial holiday, the message in these specials aimed at preserving the simple and heartwarming origins of this special holiday.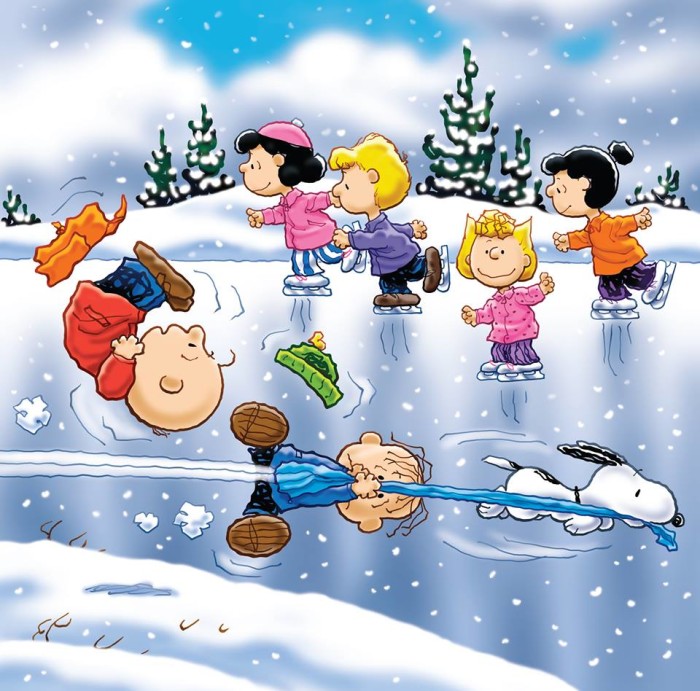 Here is the rest of my interview with David Benoit:
When did your passion for Peanuts and the Peanuts music begin?
When I started reading strip at 8 years old; this was in the '60s. I followed it very closely every day. Then I watched A Charlie Brown Christmas—we all gathered around the TV to watch it. It's been a lifelong thing.
What was it about music and the brand that appealed to you so much?
Well, it was Charlie Brown and he was a loser! He was depressed a lot, and I was having a childhood like that myself [laughs]. I related to him, and felt I had a kindred spirit out there. Then the music was jazz and piano and upbeat and fun—I got hooked on it right away.
Were you playing piano then?
Just starting to get into it.
What was your favorite piece of Peanuts music?
Of course, Linus and Lucy is the most popular one. I like Christmastime Is Here, that's still one of my all-time favorites. Another one I like wasn't written for Charlie Brown Christmas, it was written for a documentary on Charles Schulz—it's a piece called Pebble Beach. A lot of hardcore fans will know that one.
What is it about A Charlie Brown Christmas and its music—what would the special be like without the music?
It wouldn't have quite the same charm and appeal. It's a perfect marriage. You can't imagine one without the other. It must have been fate that brought Vince Guaraldi to Lee Mendelson. I know from writing original music for Peanuts, Vince Guaraldi was always the reference point.
So you feel jazz is the right genre for Peanuts music?
I do. The kids are very sophisticated, their emotions, their vocabulary. Peanuts was one of first strips to do that—to have kids speaking intelligently, expressing deep emotions. Jazz, because of its sophistication, seemed to work very well. After Vince Guaraldi died, they tried using other composers; many of them, like Judy Munson, were very good. But she approached it from traditional cartoon composing, and it wasn't the same. Upbeat jazz just hit a spark. They were looking for another jazz pianist to start writing music, that's how they found me.
What makes the Linus and Lucy theme so memorable?
It's one of those immediately recognizable motifs—you've got the left hand movement, then the right hand comes in, and it's highly syncopated. It just gets everybody happy. The power of music.
Why has the special remained so beloved?
It might be the simplicity in its message, that Christmas has become so commercial. It's so simple and heartfelt. It has the makings of a classic because it's so simple and so heartwarming.
Can you elaborate on your professional connection to Peanuts and how that came about?
I had recorded Linus and Lucy on a record called This Side Up. At that time, no one had ever covered it. I did it, then it opened up a new group of fans. I also recorded Christmastime Is Here on an album called Christmastime. Lee Mendelson's wife, Debbie, said, "Lee, you should check out David Benoit." And he and I hit it off.
It was one of those magical relationships that really worked. They were trying out several other jazz musicians, Dave Grusin, Dave Brubeck, George Winston, Wynton Marsalis, and me. We just clicked. Not long after that I became the official composer, but it wasn't official until I met Sparky. That's what you called Mr. Schulz because that's what he asked you to call him. But it took me a while to get used to that!
Do you ever worry you won't be taken seriously for associating with Peanuts?
Not really. I'll tell you what I worry more about: When I started early on getting into the business of playing jazz that was happy, it got the moniker "smooth jazz." Now that's become the butt of a lot of jokes, like, "If the machines broke, you couldn't make smooth jazz."
I worry more about that than I do about doing Charlie Brown music. There seems to be a certain reverence for Vince Guaraldi—there's a respect. You just don't mess with it. To me, it's very honorable. The most common compliment I get is, "Oh, you wrote the Peanuts theme" or "You wrote Linus and Lucy." I say, "No, that would be Vince Guaraldi." But I'm honored. It's totally a positive thing for me.
What's next for you?
I'm working on my first all-vocal album. We're talking with an artist named Jane Monheit, getting the songs ready for that. I'm getting ready to do a tour of The Music of Charlie Brown, starting in December and going all across the country. You can find the dates and cities on my website, benoit.com.
Do you still watch the specials and listen for the music?
I'm often traveling, and I don't make it a point to watch them. Usually when the Christmas one comes on, we try to watch as a family.
Who is your favorite Peanuts character?
It's Charlie Brown. However, I think Schroeder would have to be a close second! That would tell the whole story about me. I like Snoopy, but I'm not hip enough, not quite that cool.
For the Christmas tribute to Charlie Brown, how do you decide what songs to play, and how long is the set?
It's about an hour and a half. Many songs come from that show, but we also play a few traditional Christmas songs. And I play a few of my own compositions for audience to hear the other side of me. There's a pretty good variety of stuff. It's a fun show.
    It was such a treat to get so much insight into the man who composed the soundtracks of many of the Peanuts specials.  As David Benoit, himself acknowledged, the specials would not have been the same without the heartwarming soundtracks attached to them.  They are sounds and melodies that many of us will treasure for generations to come.
Let's Discuss:  What do you remember about watching the Peanuts specials when you were a kid?
GIVEAWAY:
Our Sponsor is giving away a Charlie Brown Prize Pack containing a Great Pumpkin-Themed Nail Polish Set from O.P.I., a Miniature Peanuts Ornament (Product selection subject to availability and chosen at random), and a 40 Years of a Charlie Brown Christmas CD.a Rafflecopter giveaway

Disclosure: This post is part of a blogging campaign as a Peanuts 50 Years on TV Brand Ambassador. I received a promotional item as a thank you for participating. I am disclosing this in accordance with the Federal Trade Commissions 16 CFR, Part 255 "Guides Concerning the Use of Endorsements and Testimonials in Advertising."
© 2014, Tough Cookie Mommy. All rights reserved.