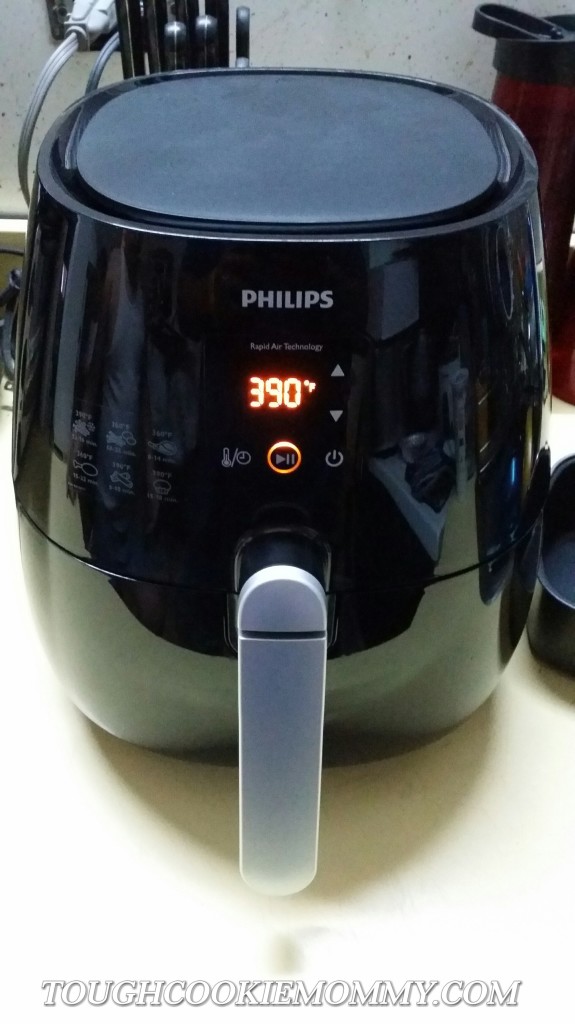 I'm going to be completely honest, I don't have a lot of time to cook.  During the week, I teach middle school full-time, I blog full-time, and I'm a full-time mother and wife.  There just isn't a lot of space in my already crammed schedule to plan and execute elaborate, gourmet meals.  It's not that I don't want my family to enjoy tasty meals and snacks, I just have to be very careful how I manage my time.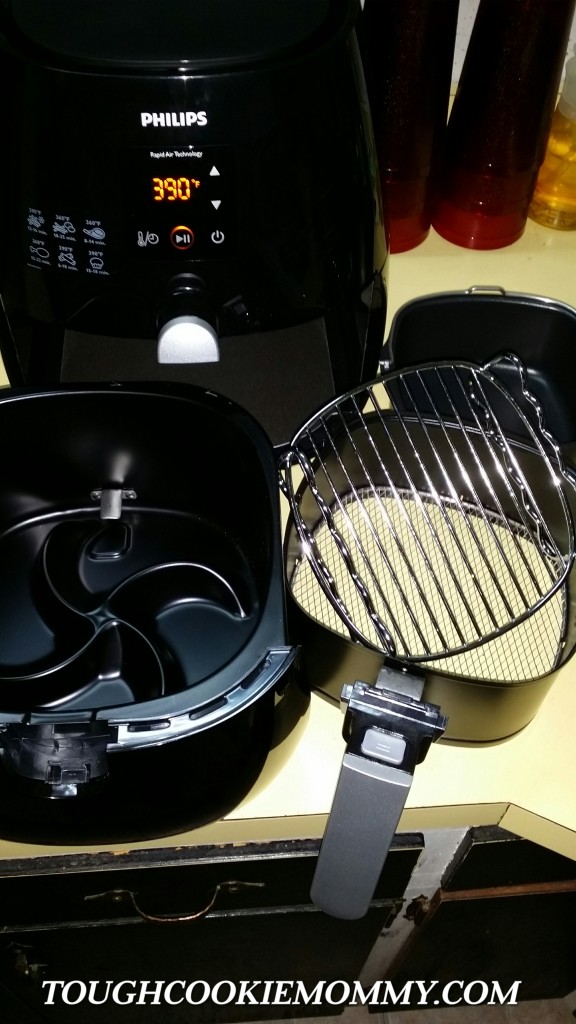 Due to these time constraints, I am on an infinite quest to find products that allow me to prepare meals for my family in half the time.  The Philips Airfryer has been the answer to my prayers!  It is one of the most innovative new kitchen appliances that I have ever used and it allows me to fry, bake roast and grill with ½ tablespoon of oil or less.  The best part is that not only are these meals less fat, but they can also be prepared in a fraction of the time.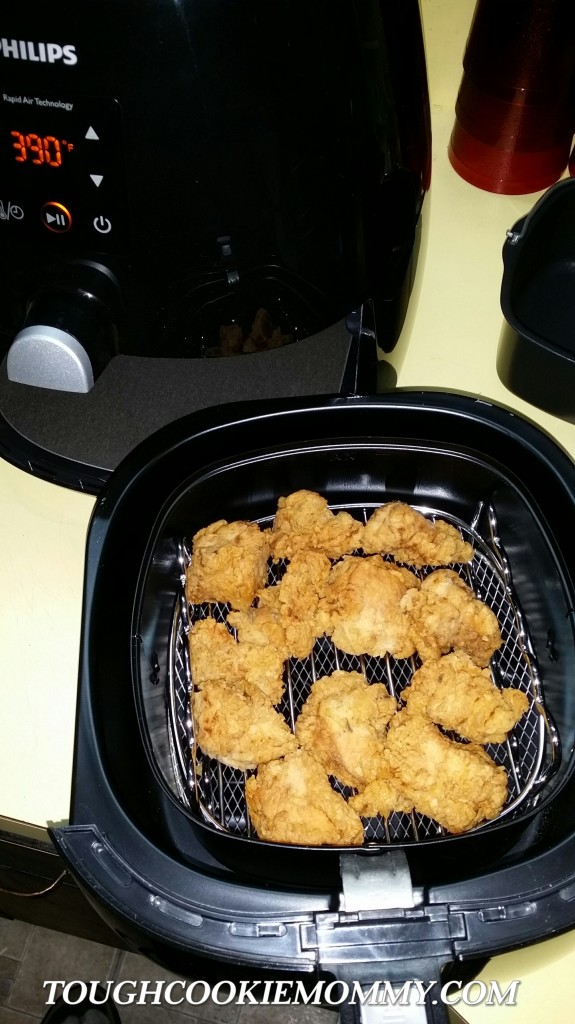 The digital touchscreen interface lets you easily customize the settings to cook your food to your likings and specifications. The Philips Airfryer's integrated timer allows you to preset cooking times up to 60-minutes and includes a ready indicator and auto-off function. The fully adjustable temperature control allows you to preset the best cooking temperature for your food up to 390°F.  You can enjoy crispy golden fries, snacks, chicken and more all prepared at the right time and temperature!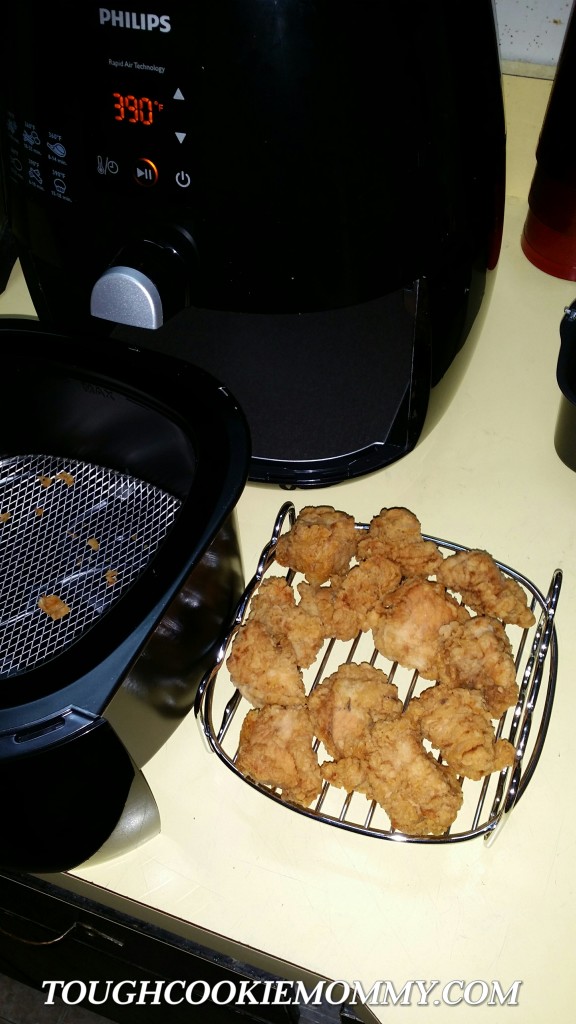 I also fell in love with the fact that it is easier to clean and creates less smell than normal fryers.  It boasts a removable nonstick coated drawer and food basket which are both dishwasher safe for a quick and easy clean up. Philips Airfryer with Rapid Air Technology saves you and your home from the irritating odor of fried oil comparted to a regular fryer.
    Philips has teamed up with MasterChef winner, Luca Manfé to show home chefs how to make tasty meals and snacks with less fat and in half the time.  Check out some of his tips below:
    As you can see, I made some delicious fried chicken chunks in my new Philips Airfryer.  Not only were they delicious, but they had very little oil on them.  My family loved them and I felt great about how easy it was to make them.  It's time you let Philips Airfryer simplify your life and shorten your cooking time!
 Let's Discuss:  How do you prepare meals for your family that are quick and easy?
Disclosure: This is part of a campaign collaboration with Philips.  I received a complimentary item to facilitate this review.  However, all opinions expressed are my own. I only recommend products or services I use personally and I believe will be "family friendly." I am disclosing this in accordance with the Federal Trade Commission's 16 CFR, Part 255 "Guides Concerning the Use of Endorsements and Testimonials in Advertising.
© 2014, Tough Cookie Mommy. All rights reserved.