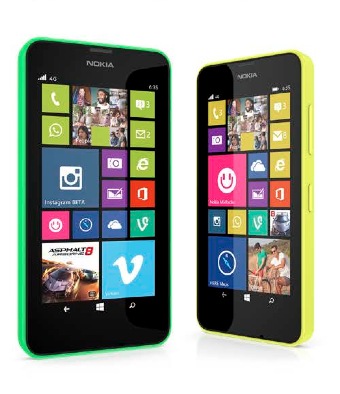 I'm not going to lie, even I need a helping hand from time to time.  Although I don't like to admit it, there is only a certain amount of time in the day to get everything done and I'm only one person.  Today I'm feeling especially overwhelmed because it is only Monday and my whole week is already booked with things that need to get done.  I often think how wonderful it would be if I could clone myself or, at the very least, hire an assistant to help me out from time to time.
    As a matter of fact, the closest thing that I have to an assistant is my smartphone.  The Nokia Lumia 635 smartphone comes equipped with Microsoft's digital assistant Cortana.  Not only does she have a cool name but talking to her is almost like having a human conversation.  Her capabilities include being able to set reminders for you to remember to pick up dinner, track flight departure and arrival times, send messages, share weather forecasts with you, and even answer all your questions.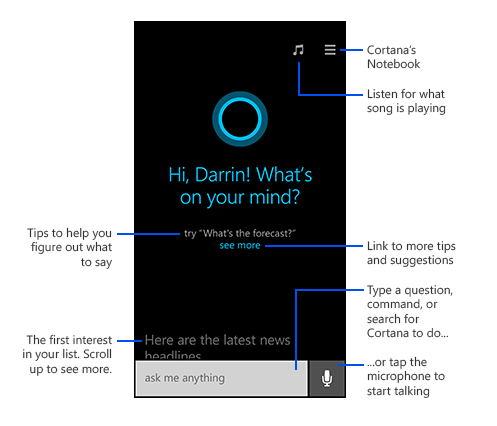 Talking to Cortana is really easy.  Surprisingly, she understands you in much the same way that a person would.  You can pretty much chat with her about whatever is on your mind.  Believe me, when you are a busy mom and you talk to kids all day, having this type of interaction can be very engaging!  All searching on Windows Phone 8.1, including Internet Explorer, is handled through Cortana, which itself is powered by Bing.
    My favorite thing about Cortana is that she gets to know you over time.  All you have to do is click on her to take advantage of the many services that she offers.  She is really is the next best thing to having a personal assistant.  Her role is to help make things easier for you and to keep you updated on the things that matter to you the most.  My husband loves that she can even make predictions about who is going to win the football game.  He often asks her for her game predictions and she gives him her picks.
Check out how Cortana can be your go-to helper:
For more information about how the Lumia & Cortana can simplify your life, follow Nokia on Twitter, Facebook,  and checkout their website.
Let's Discuss:  How do you think Cortana would simplify your life as a busy mom or parent?
GIVEAWAY:
Our Sponsor is giving away an AT&T Nokia Lumia 635 ARV $149.99 equipped with Windows 8.1 and Cortana.  Winner will receive the phone only and will have to provide their own service.  The device comes with a SIM card inside the box which winner can activate online, choosing from a variety of monthly plans.The Nokia Lumia 635 comes with Windows 8.1, a quad-core 1.2 GHz processor, a 5 Megapixel camera, 512 MB RAM, and 8GB ROM.a Rafflecopter giveaway

Disclosure: This post is part of a blogging campaign in collaboration with NokiaUS. I received a promotional item as a thank you for participating. I am disclosing this in accordance with the Federal Trade Commission's 16 CFR, Part 255 "Guides Concerning the Use of Endorsements and Testimonials in Advertising."
© 2014, Tough Cookie Mommy. All rights reserved.