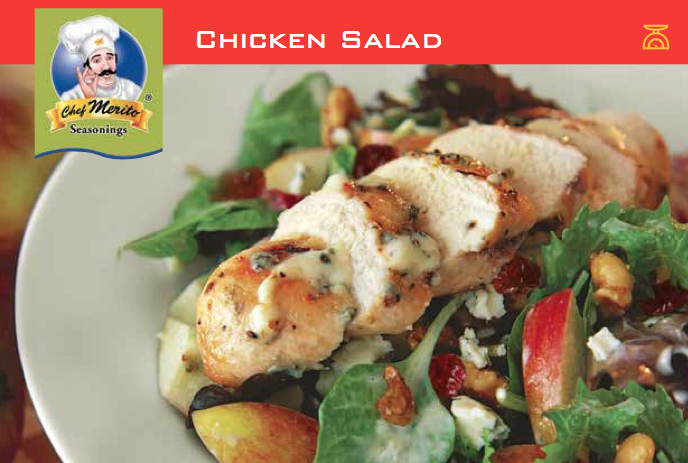 Cooking is the way to many people's hearts and this is especially true in Hispanic culture.  Huddling up around the kitchen for family holidays is a common sight in Latino families.  In our family, we like to all contribute a dish when we get together.  I've always loved this because it has allowed me to focus on spending time with my loved ones instead of slaving in the kitchen the whole time.  Plus, since everyone in our family has a signature dish that they are really good at preparing, we all have the opportunity to sample a little bit of everything.
    As we approach Hispanic Heritage Month, it's important to celebrate the Hispanic foods and products that are staples in our homes and that have accompanied these family traditions for years.  Chef Merito is a family-owned business that feature a full line of special seasonings, spices and herbs. The products combine only the freshest and highest quality spices and are dedicated to enhance authentic Latin American, Mexican, and Spanish cuisine. The products are easy-to-use and encourage everyone to make each dish their own!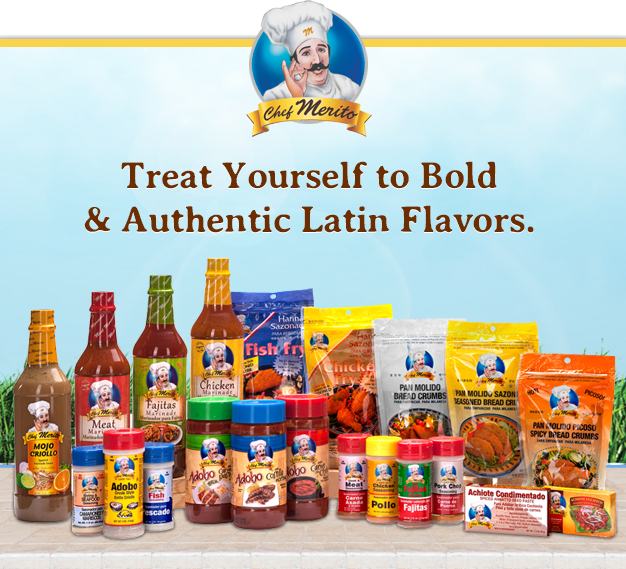 Since we love chicken dishes in our family, I am dying to try the Chef Merito Chicken Salad recipe.  I'm planning on making it next time the family gets together now that I have Chef Merito Chicken Seasoning and Chef Merito Lemon Pepper Seasoning.  Check out the easy to prepare and delicious recipe:
CHEF MERITO CHICKEN SALAD:
INGREDIENTS:
2 chicken breasts, boneless, skinless (8 oz. each) – 2 tsp. olive oil
1Tbs.ChefMerito® LemonPepperSeasoning
1 Tbs. Chef Merito® Chicken Seasoning
1 Tbs. cooking oil
11⁄4 cups radicchio
2 cups endive, leaves
2 cups watercress, stems removed
6 cups romaine lettuce
1 each apple, green, peeled, cored, sliced – 6 Tbs. blue cheese, crumbled
1⁄4 cup pecans, chopped
2 Tbs. brown sugar
4 Tbs. raspberry vinaigrette dressing
PREPARATION:
In a skillet over medium-high heat, heat the olive oil. Sprinkle the Chef Merito® Chicken Seasoning. Sauté the chicken breast until a light golden brown. Slice chicken breast diagonal. Preheat oven to 350° F.
Lightly coat a baking sheet with nonstick cooking spray. In a mixing bowl, toss together the sugar, pecans and cooking oil. Turn nuts out onto the baking sheet to form a single layer. Bake for 7 to 10 minutes until browned. Be careful not to burn. Remove from oven and cool. Rinse, pat dry chop the radicchio, endive, watercress and romaine into 1⁄2 inch pieces.
Mix salad andapples.Sprinklewithcheese,pecans,ChefMerito® LemonPepperSeasoning. Place chicken breast on top of the salad mixture. Drizzle with the dressing.
    For all you baseball fans, Chef Merito is also the Official Carne Asada Seasoning of the Los Angeles Dodgers, which fans can enjoy the delicious Carne Asada tacos at Dodger Stadium via the Taqueria.
    Chef Merito takes great pride in bringing many of the world's finest specialty foods to their customers worldwide. Their vision is to make it possible for people to prepare meals in their own homes; improve the flavor of meat, pork, poultry, fish, soups, salads, and more; and give dishes consistently great authentic flavor with the finest blends of seasonings.  Make sure you add Chef Merito to your family Hispanic Heritage celebrations!
Let's Discuss:  What are some of the family traditions that you like to enjoy when you get together for family meals?
GIVEAWAY: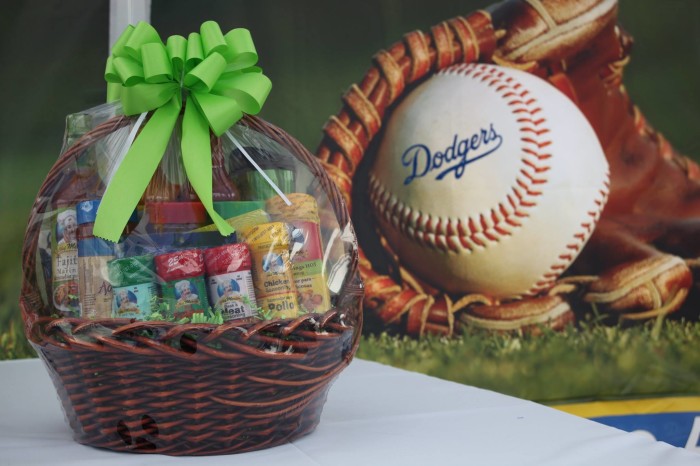 Our Sponsor is giving away a Chef Merito Gift Basket like the one pictured above full of Chef Merito products to one reader of Tough Cookie Mommy!a Rafflecopter giveaway

Disclosure: This post is part of a blogging campaign in collaboration with Chef Merito. I received a promotional item as a thank you for participating. I am disclosing this in accordance with the Federal Trade Commission's 16 CFR, Part 255 "Guides Concerning the Use of Endorsements and Testimonials in Advertising."
© 2014, Tough Cookie Mommy. All rights reserved.