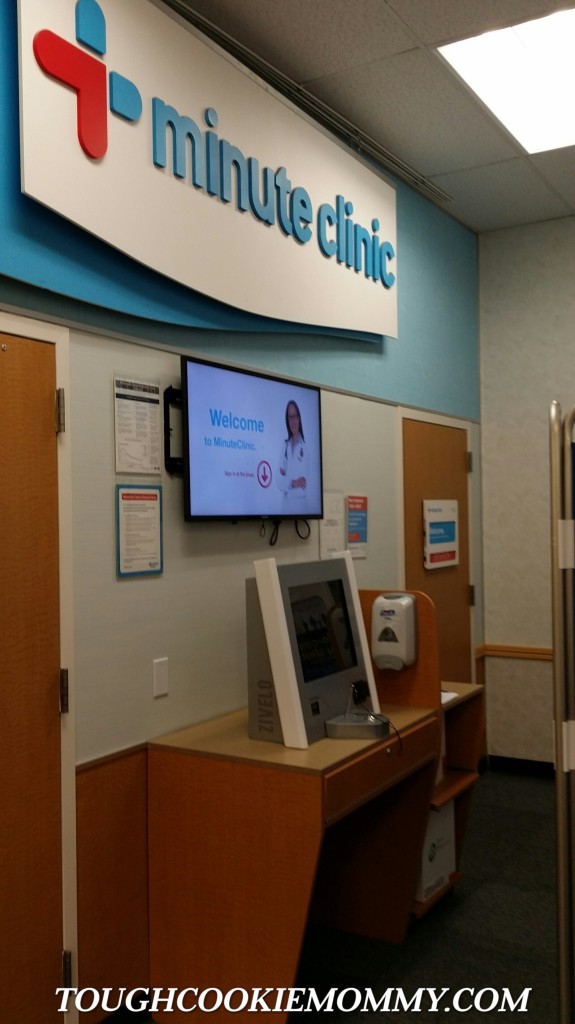 We've been hearing a lot of things in the news lately about our health and how to protect ourselves from contracting various diseases and viruses that are currently threatening the population.  What many people don't realize is that the flu kills thousands of people every single year.  It is definitely a serious health threat, especially for seniors, young children, pregnant women and those with certain health conditions like asthma or diabetes.
    For the past few years, my sons and I have always gotten a flu shot because we are all asthmatic.  In my case, it is very important that I get the shot because I am also a leukemia Survivor.  As someone who has a compromised immune system, I am vulnerable to getting sick from the flu.  The only member of our family who has been resistant to getting the flu shot has been my husband.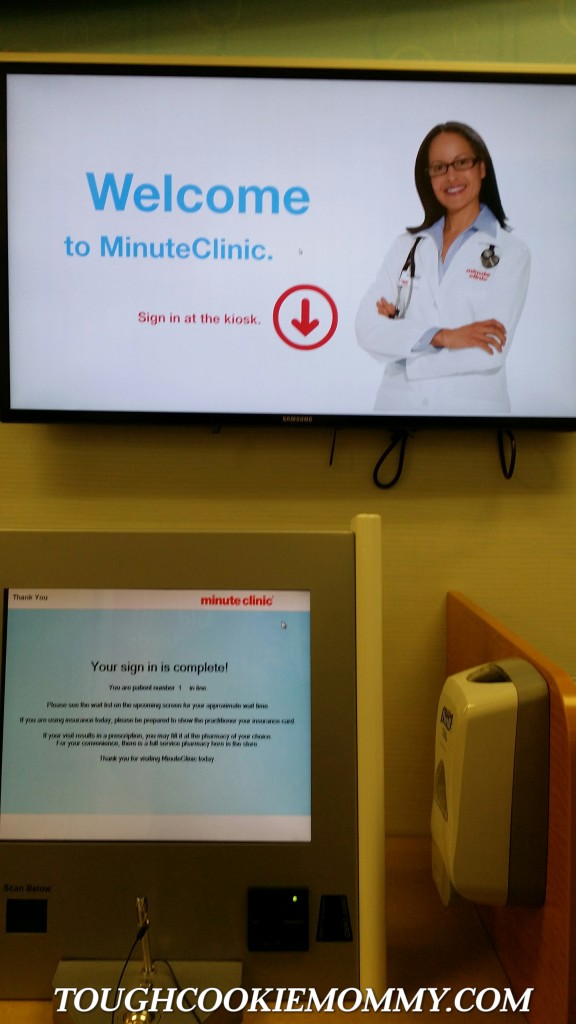 My husband's excuse for not getting the flu shot previously was that he never gets sick and didn't need it.  All of this changed when he got sick as a dog with the flu one winter.  It got so bad that he couldn't even get out of bed to go to work.  He realized, at that moment, that he had to protect himself against possibly getting sick like that ever again.  You see, vaccination is the first line of defense against the flu.
Here are some daily tips to keep healthy and help to prevent cold and flu in your home:
Wash your hands with soap and water often, especially after you cough or sneeze.
Cover your mouth and nose with a tissue when you cough and sneeze, and discard of the tissue in the trash. Sneeze into your sleeve if a tissue is not available.
Avoid touching your eyes, nose or mouth, as germs can spread easily that way.
Avoid contact with those who are sick. Flu is thought to be mainly spread from person-­‐to-­‐person contact (coughing and sneezing doesn't help!).
If you're sick, stay home from school or work to keep others from gettinginfected.
    My husband always gets his flu shot now at the Minute Clinic.  They vaccinate patients 18 months and older.  Not only do they have really convenient office hours for those of us who work, but they also accept most types of insurance.  Health insurance plans, including Medicare Part B, typically cover the full cost of a flu shot for some people.
    It's so easy to get a flu shot at the Minute Clinic.  All you have to do is check in at the kiosk as soon as you arrive and a nurse calls you in shortly thereafter.  She was very knowledgeable about the flu and even gave us some pointers on how to stay healthy this season while she was administering my husband's flu shot.  The entire process took all of 20 minutes!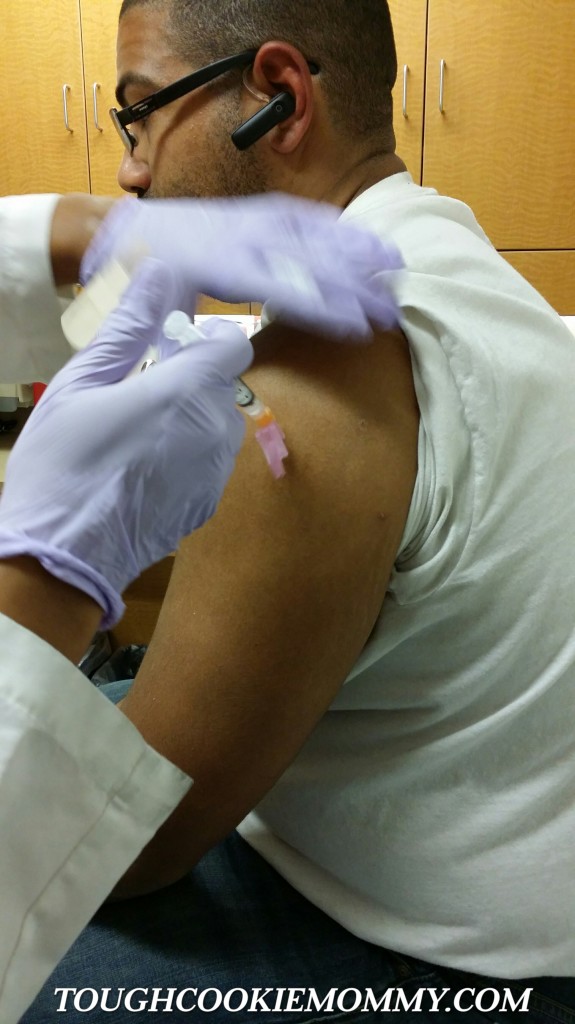 The best part is that, for a limited time, Minute Clinic is offering anyone who gets the flu shot a BONUS! Customers will receive a 20% off CVS/pharmacy Shopping pass when they get a flu shot at CVS/pharmacy or MinuteClinic!
Learn more about the flu at: www.cdc.gov/flu and MinuteClinic's vaccination offerings by visiting their website.
Let's Discuss:  Do you or your family get the flu shot every year and how do you protect your family against the flu every season?
Disclosure: I received one or more of the products mentioned above from Minute Clinic to test/review/giveaway in exchange for my opinion and for the purpose of writing this post. I only recommend products or services I use personally and I believe will be "family friendly." I am disclosing this in accordance with the Federal Trade Commission's 16 CFR, Part 255 "Guides Concerning the Use of Endorsements and Testimonials in Advertising."
© 2014, Tough Cookie Mommy. All rights reserved.