*I participated in this campaign on behalf of GameTruck Party. I received a promotional item to facilitate this review and as a thank you item for participating. All opinions are my own.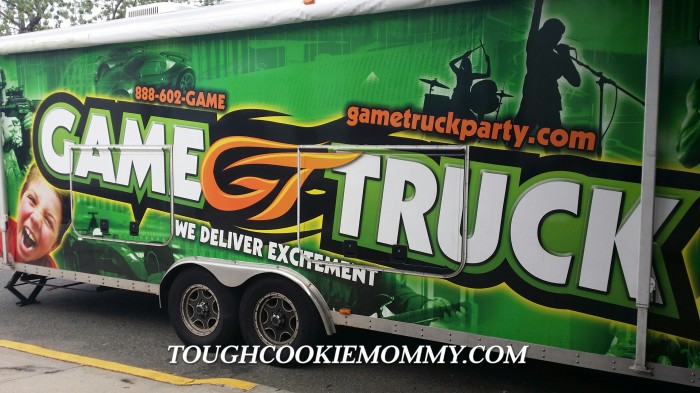 This past summer, I was very interested in throwing both of my boys a celebration to mark the successful end of the school year.  Unfortunately, it's hard to plan events for them to get excited about because they are too big for kiddie parties.  Nowadays, kids are more interested in technology and video games and these are the activities that keep them engaged.  I had the opportunity to attend an event in July where they hired a GameTruck to keep all the kids entertained and both my husband and I were very impressed.
    GameTruck offers a premier party experience for both children and adults in an interactive, multi-player environment that accommodates 16 or more players.  The truck is self-powered and climate-controlled and is every gamer's dream come true.  Not only does it have comfortable seating, but it also contains from four to as many as eight flat-screen HDTVs, enhanced sound systems, more than three dozen of the latest multiplayer video games and all the major video game consoles. A Game Coach manages each event, promoting fair, interactive play.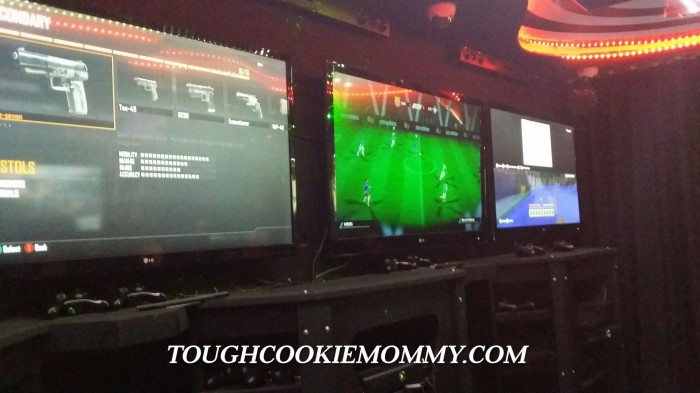 My husband and I told the boys that we would be a having a GameTruck Party to reward them for getting such great report cards at the end of the year.  They immediately sat down to create a guest list that included some of their friends from school as well as their teammates from sports.  As I called each parent to invite all of the kids, they also became very excited about their kids being able to share such a fun and safe experience.
    The afternoon of our party, all the kids were ecstatic as the GameTruck pulled up in front of our house.  We had some issues initially with parking because the truck itself is very long and we had to ask our neighbor if it would be okay to block his driveway with it.  Luckily, he was fine with it and we were able to park right in front of the house.  Make sure that you take this into consideration when you plan your own GameTruck party.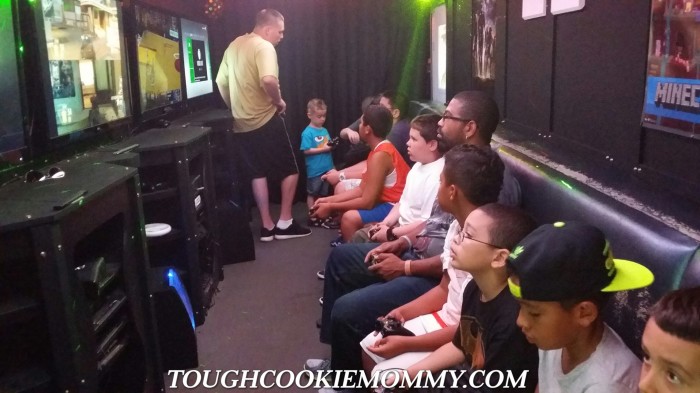 We had two great Game Coaches who immediately made all the kids feel comfortable.  Not only were they friendly and knowledgeable about all the video games and video game consoles, but they also made sure that all of the kids were engaged at all times.  They even allowed my son to hook up his MP3 player to their stereo system so the kids could play their own music.  I loved the fact that all the kids were in the GameTruck where I could supervise all of them at the same time and that they weren't in my house making a mess that I would have to clean up afterwards.
    Overall, the kids all had a great time and we would definitely do it again.  My only con was that the benches inside the GameTruck were pretty worn.  I'm sure that this is because so many kids spend hours jumping around and playing inside of it.  Thankfully, the kids didn't even notice because they had a great time.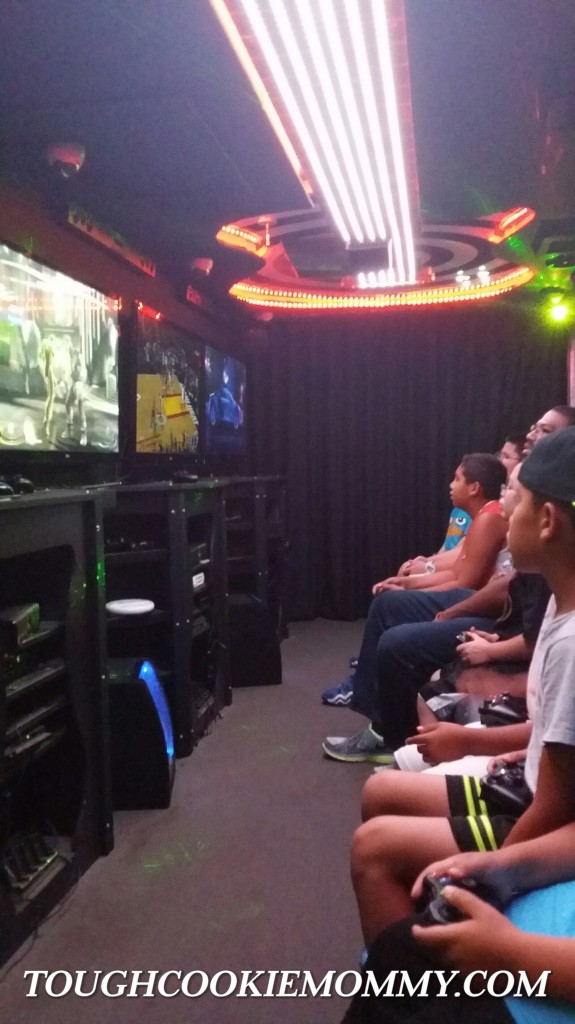 Make sure you book your kids' next party with GameTruck.  Trust me, they will think you are the coolest parent in the whole neighborhood!
Let's Discuss:  What are some of the themes for the birthday parties that you have thrown for your kids over the years?
GIVEAWAY:
Our Sponsor is giving away a weekday GameTruck Party valued at $400 to one reader of Tough Cookie Mommy!*
*If winner is outside the service area, GameTruck will make their best effort to get the winner a party, but if it cannot reasonably be accommodated participant may either share the prize with someone that is within a service area or be compensated with a cash prize of $200. GameTruck party must be redeemed by Dec 31, 2014.  Only one (1) entry per person is allowed. Only residents of the U.S. that are 18 and older with a valid address are eligible to enter.a Rafflecopter giveaway

Disclosure: I participated in this campaign on behalf of GameTruck Party. I received a promotional item as a thank you for participating and to facilitate this review. I am disclosing this in accordance with the Federal Trade Commission's 16 CFR, Part 255 "Guides Concerning the Use of Endorsements and Testimonials in Advertising."
© 2014, Tough Cookie Mommy. All rights reserved.