*I participated in this campaign as a Peanuts 50 Years on TV Brand Ambassador. I received a promotional item as a thank you for participating. All opinions are 100% my own.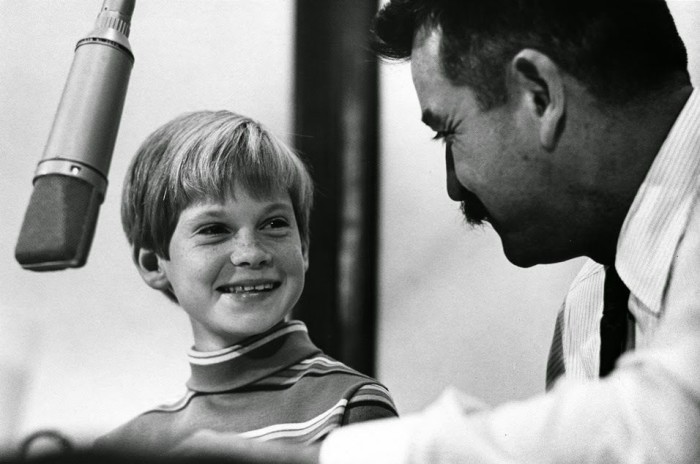 Over the years, there are few television characters who stand out in my mind as much as my beloved Lucy from the Peanuts specials.  I have always felt like she was a cartoon version of me with her confidence and courage to say all of the things that nobody else was brave enough to do so.  You can imagine how excited I was to have the opportunity to interview the woman behind the voice of Lucy and Violet, Sally Dryer.
    Sally Dryer was born in San Mateo, California in 1957.  Not only was she a child actress but she is also well known for the voice-overs that she did during the 1960s.  Dryer provided the voices for several Peanuts characters on television and in film but was most notably recognized from being the voice of Lucy in the four Peanuts specials including  You're in Love, Charlie Brown, He's Your Dog, Charlie Brown,  Charlie Brown's All-Stars, and It's the Great Pumpkin, Charlie Brown.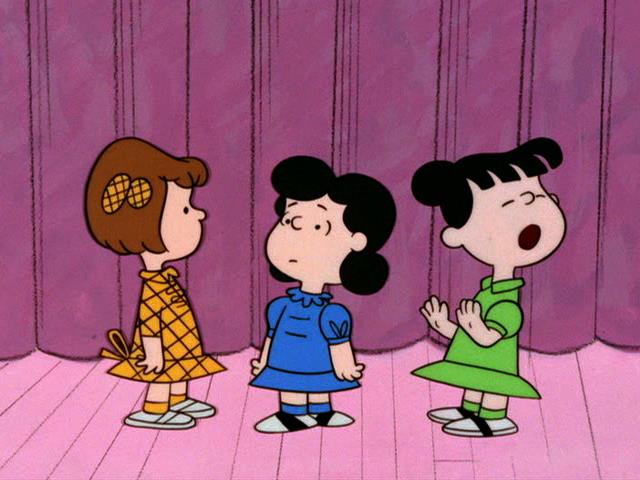 Here is what Sally had to say about her experiences being the voice of Lucy and Violet:
What was it like for you to to do this as your first job?
Yes, my first job at age 8! It was unknown at that point, an experiment. Lee Mendelson had approached Charles Schulz for years to do an animated special, and Schulz always said no. Finally, he said, "I'll do it, but it has to be real kids' voices." For me, it was a fun way to get out of school. We didn't know what it become, for sure!
Can you describe the process of how they recorded your voices?
There were a group of kids in Southern California: the boy who played Linus, Peter Robbins [Charlie Brown], and the original Lucy were in Los Angeles, where they recorded with Bill Melendez. Lee Mendelson recorded with us in San Francisco at a studio on Van Ness Ave.
They'd record us one at a time: Lee Mendelson would say a line to us, and we'd repeat it. We'd try to repeat with inflections he gave us. Sometimes we'd hit it on the first try, and other times we'd have to go over and over and over again.
Were you excited to be cast as Lucy?
It was a good thing. I had no idea how bratty my voice was, but all my neighbors were like, "Oh yeah, she's Lucy all right!" The neighborhood knew before I did!
Lucy was more fun to play. You get to say what you think! She's such a smart aleck. You get to really embrace that crabby person within you and it's okay.
What did you get paid?
I got paid a whopping $100 per show! It was the 60s and an unknown thing. My mother's philosophy was, "Whatever—just have fun." That's what it was about.
I occasionally get residuals, sometimes 9 dollars and 33 cents, sometimes a couple hundred dollars. I had to put it in a college fund. Fortunately, I went to a state school in California!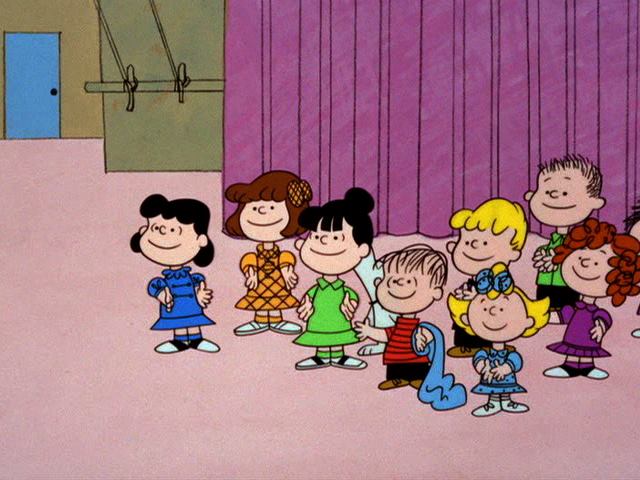 Sally went on to tell me that she really wasn't a fan of Peanuts before being hired to play to the voice of Lucy.  She knew of the comic strip due to her mother reading it regularly in the San Francisco Chronicle but she didn't know much about it otherwise.  Also, she revealed to me that, although she has always admired Lucy's frankness and willingness to say anything, Snoopy has always been her favorite Peanuts character.
    Currently, Sally lives with her partner in Jerome, Arizona and they run a store called Nellie Bly, selling art kaleidoscopes and art glass.  Their store sells the making of A Charlie Brown Christmas and Great Pumpkin books and she often gets approached for autographs by fans of Peanuts.  It was a privilege and a pleasure to be able to interview her and get an inside look into one of my all-time favorite characters!
Let's Discuss:  Which one of the Peanuts' characters was your favorite and why?
Giveaway: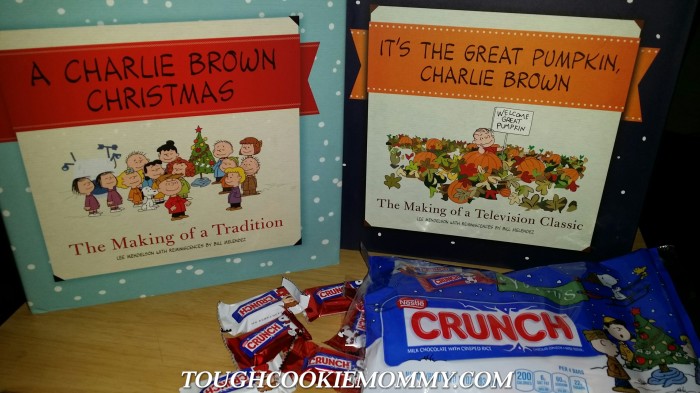 Our Sponsor is giving away a Peanuts Christmas Prize Pack containing two hardcover collectable Peanuts Holiday Classics to one reader of Tough Cookie Mommy!a Rafflecopter giveaway

Disclosure: This post is part of a blogging campaign as a Peanuts 50 Years on TV Brand Ambassador. I received a promotional item as a thank you for participating. I am disclosing this in accordance with the Federal Trade Commission's 16 CFR, Part 255 "Guides Concerning the Use of Endorsements and Testimonials in Advertising."
© 2014, Tough Cookie Mommy. All rights reserved.