*This sponsored post was written by me in collaboration with Latina Bloggers Connect and Sears. All opinions are 100% mine.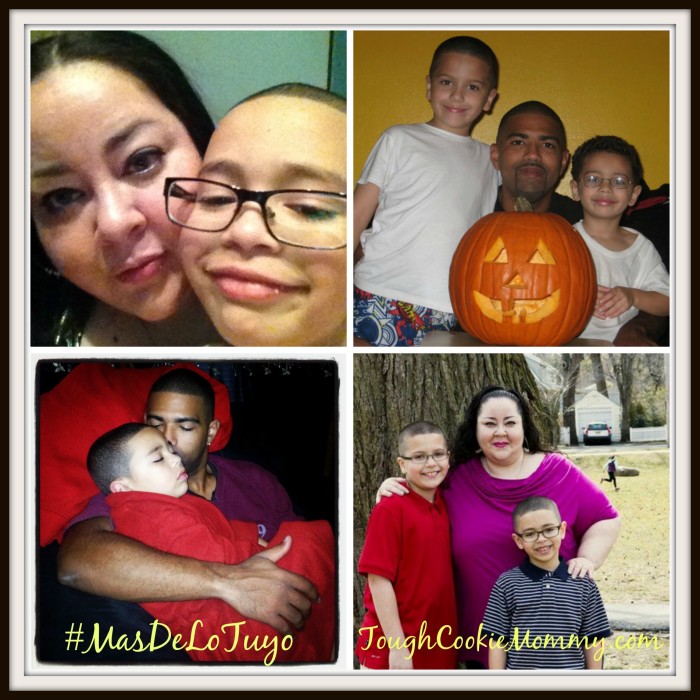 Lately, my husband and I have been burning the candle at both ends.  I've been working full-time as a teacher and blogger and Hubby has been working to launch a small business.  Sometimes we get so busy that we don't even know whether we are coming or going but we always try to maintain our focus.  You see, we are determined to provide our boys with the kind of life and opportunities that we were not afforded when we were growing up.  In order to accomplish this, we know that it's going to take a lot of hard work and dedication on both of our parts.
    Growing up, things were not easy for my husband and I financially.  He was raised by a disabled single mother who was on a fixed income and had to stretch her meager budget to make ends meet.  I, on the other hand, had both of my parents but my father was the only one who worked a blue-collar job and his salary barely covered all of the daily expenses of a family of five.  We can both recall moments where there wasn't enough to eat or when our parents were huddled around bills, late at night, wondering where the money was going to come from to pay everything.
    When we shop at Sears, we know that we are getting more for our money-more value, more brands, more rewards and more ways to shop.  Sears wants to show its members and customers all the ways that they offer more.  To do so, they have produced a video series called More To You featuring surprises with real people, based on real tweets from people who want to give more to the ones they love. The latest installment features Jasmine, a teen who wanted to do a little something for her dad and got more than she bargained for.  View Jasmine's story below and share it with others who want to give more to the ones they love:
    I was extremely touched by Jasmine's story because, as a mother, I could only hope that my children recognize all of the sacrifices that their father and I make for them on a daily basis.  As parents, we don't do these things expecting anything back from our kids but it sure is nice to have them express some of their appreciation.  It definitely provides us with validation that our efforts have not gone unnoticed.
    The best part is that you too can participate in this selfless campaign by simply tweeting @Sears with #MasDeLoTuyo or #MoreTOYou and Sears just might make your dreams come true and give MORE TO YOU AND YOUR LOVED ONES!
Let's Discuss:  How would you give more to the ones you love if you could?
Disclosure: This is part of a compensated campaign with Latina Bloggers Connect and Sears. However, all opinions expressed are my own. I only recommend products or services I use personally and I believe will be "family friendly." I am disclosing this in accordance with the Federal Trade Commission's 16 CFR, Part 255 "Guides Concerning the Use of Endorsements and Testimonials in Advertising.
© 2014, Tough Cookie Mommy. All rights reserved.