*This sponsored post was written by me in collaboration with Latina Bloggers Connect and The Allstate Foundation®. All opinions are 100% mine.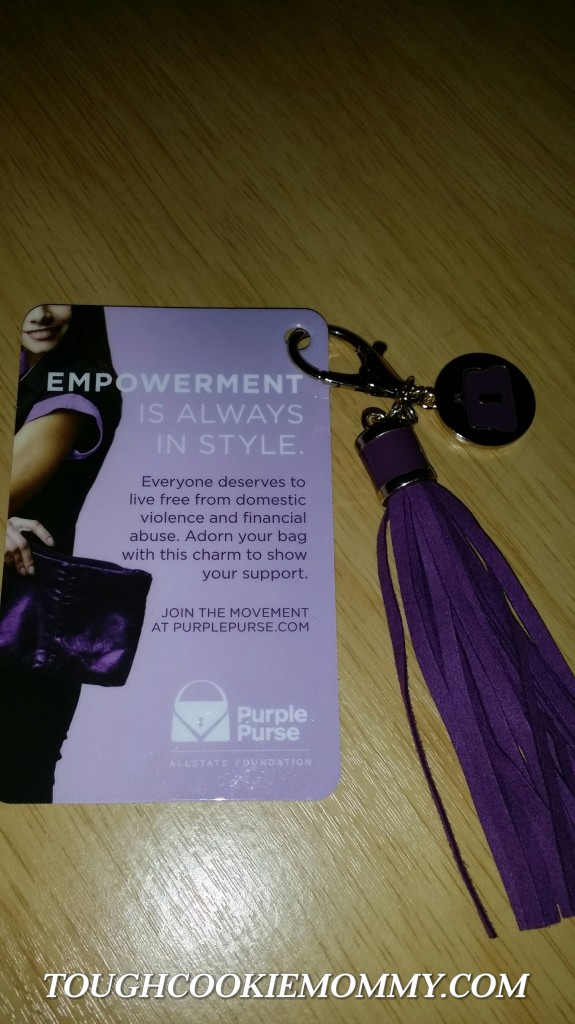 Many years ago, when I was in high school, I had a friend who was being abused by her boyfriend.  It was a very scary time for me because it was the first time that one of my friends approached me about domestic violence.  She would often have bruises and marks on her skin and I can remember sitting with her in the bathroom at school holding her while she cried and wondered what she should do.
    I tried everything to get her to leave this guy but it became a vicious cycle where he would apologize and be loving for some time which would convince her that he was really going to change.  Eventually, she became strong enough to break away from him and she used her newfound independence to help her heal from the years of abuse that were inflicted upon her.
    An unfortunate reality is that domestic violence affects one in four women in her lifetime.  That's more women than breast cancer, ovarian cancer and lung cancer combined.  There are also many facets to domestic violence besides the physical abuse that is endured.  Financial abuse is also a form of domestic violence because victims are trapped in an abusive situation due to not having the financial means to break free from their abusers.  It is present in nearly 98% of all domestic abuse cases.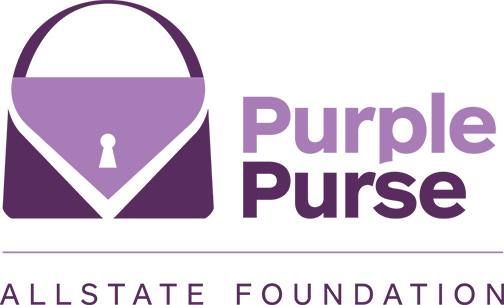 The Allstate Foundation® Purple Purse is helping to eradicate the taboos around domestic violence in order to ignite important conversations around it.  The program kicks off fundraising efforts for more than 140 national, state and local domestic violence organizations.  Monies raised support life-altering financial empowerment services to help survivors rebuild their lives for themselves and for their families.
    Go to PurplePurse.com between 9/2 and 10/3 to join the Purple Purse Challenge and help a nonprofit near you compete for Allstate Foundation® funding. Also, show your support year round by attaching a Purple Purse charm to your favorite purse.  They are being distributed at participating Allstate Agencies.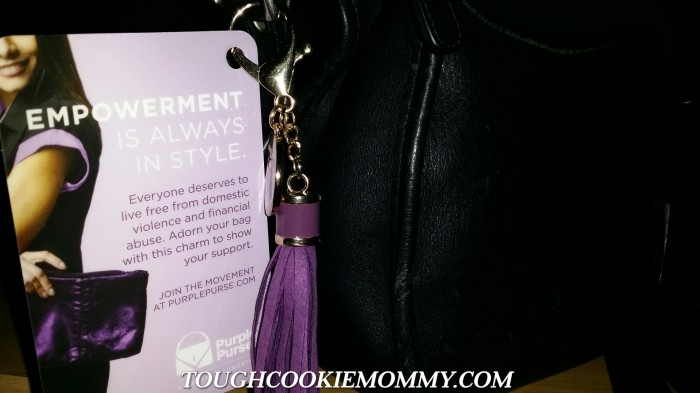 If you or someone you know needs immediate help, call the National Domestic Violence Hotline at 1-800-799-SAFE (7233) or TTY 1-800-787-3224.
Let's Discuss:  What are some of the other ways that you think we can support victims of domestic violence?
Disclosure: This is part of a compensated campaign with Latina Bloggers Connect and The Allstate Foundation®. However, all opinions expressed are my own. I only recommend products or services I use personally and I believe will be "family friendly." I am disclosing this in accordance with the Federal Trade Commission's 16 CFR, Part 255 "Guides Concerning the Use of Endorsements and Testimonials in Advertising.
© 2014, Tough Cookie Mommy. All rights reserved.