*This sponsored post was written by me in collaboration with Nestlé. All opinions are 100% mine.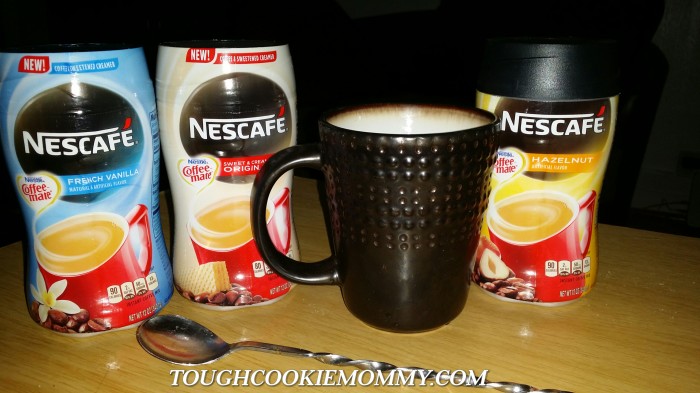 Ever since I could remember, my fondest memories of spending time with my grandmother every morning included both of us sitting at the kitchen table and enjoying breakfast together before she took me to school.  This morning ritual usually included a cup of hot coffee along with some kind of buttered bread or muffin.  During this time, we talked about the day ahead and she always encouraged me to finish eating everything because it would give me strength to tackle my school day.
     Living in Spain, the type of coffee that was a staple in our home was NESCAFÉ®.  I can still recall going to the supermarket with my "Tata" and her telling me that this was her favorite coffee brand as she looked for it on the shelf.  I've always trusted the advice that my grandmother has given me about everything from coffee to childrearing.  You see, wisdom like hers comes from a lifetime of experience that I have always known I could learn from.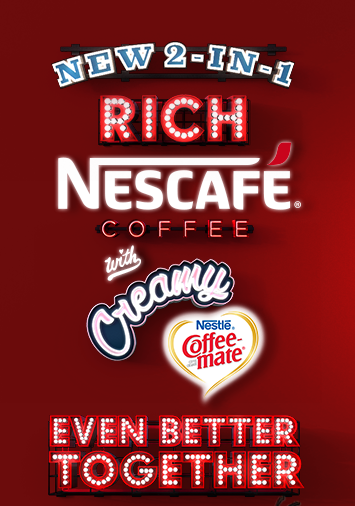 Now that I am a mother and raising my own sons, I still continue many of the traditions that have been taught to me by my grandmother.  We certainly have always made NESCAFÉ® coffee in our home and its taste has always been one of home and a grandmother's love to me.  I never imagined that they could improve anymore on an already delicious blend but I was wrong!
    Now that  NEW NESCAFÉ® with COFFEE-MATE®, offers a delicious coffee + coffee creamer combo, I  get to enjoy 2 in 1 of my favorite products.  I mean, really, what could be better together than my favorite coffee and my favorite creamer?  In three easy, peasy steps I can enjoy creamy coffee made easily.  All I have to do is add 2 tablespoons into a mug, add 6 fl. oz. of hot water, stir well, and voila!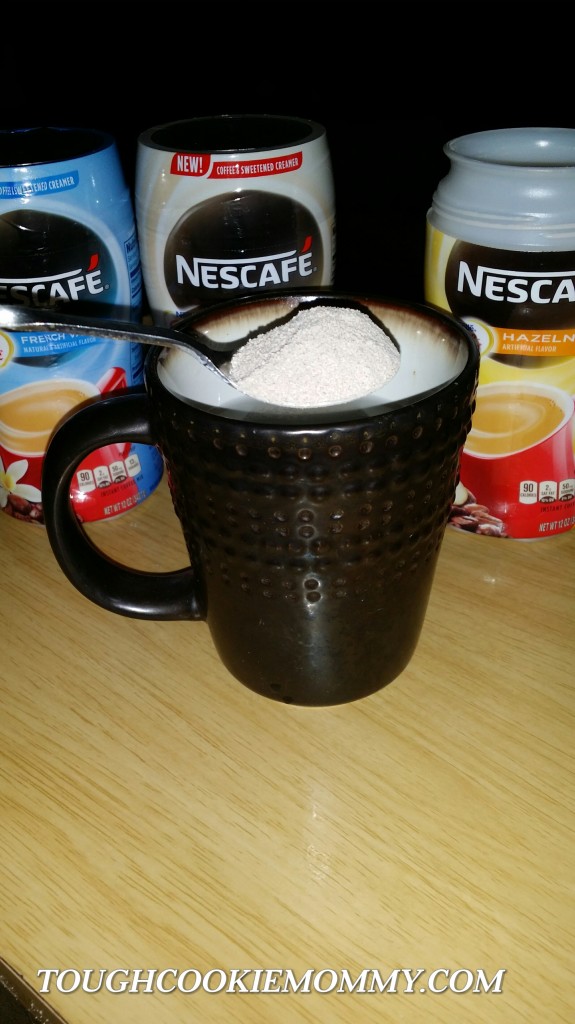 NEW NESCAFÉ® with COFFEE-MATE® comes in three unique and delicious flavors that just might end up putting a smile on your morning mug.  They are Hazelnut, French Vanilla and Sweet & Creamy Original.  My personal favorite is Hazelnut but don't let that influence your decision, wink, wink.
    The best part is that, for a limited time, you can get a coupon to save $0.75 on your next purchase by visiting www.nescafewithcoffeemate.com  So head on over and try the new deliciously flavorful 2-in-1 coffee plus creamer combination for yourself!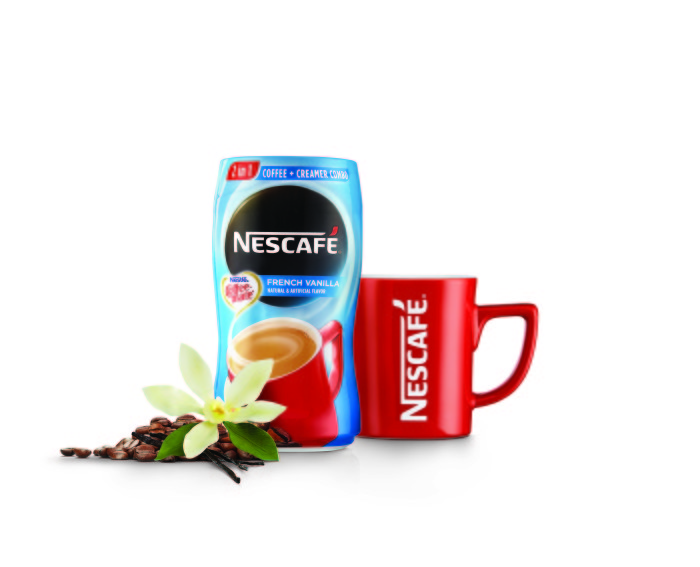 Let's Discuss:  What are some of the foods that you think go better together?
GIVEAWAY:
Our Sponsor is giving away a two week supply of NEW NESCAFÉ® with COFFEE-MATE® to one reader of Tough Cookie Mommy!a Rafflecopter giveaway

Disclosure: This is part of a compensated campaign with Nestlé. However, all opinions expressed are my own. I only recommend products or services I use personally and I believe will be "family friendly." I am disclosing this in accordance with the Federal Trade Commission's 16 CFR, Part 255 "Guides Concerning the Use of Endorsements and Testimonials in Advertising.
© 2014, Tough Cookie Mommy. All rights reserved.