*I participated in an Influencer Activation Program on behalf of Influence Central for Dove Advanced Care Deodorant. I received a promotional item to facilitate my review.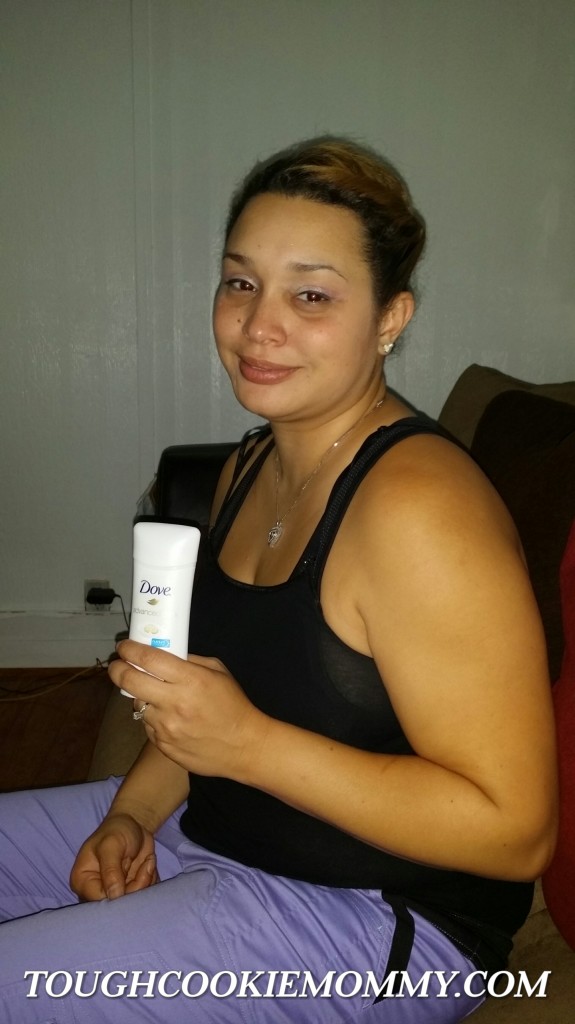 This past week, I returned to work as a teacher after being on vacation for the summer.  Believe it or not, figuring out what I was going to wear on my first day back as well as on the first day back for my students took a long time.  After all, we all want to look our best at all times.
    There are a few beauty secrets that I rely upon that really help to boost my confidence and allow me to radiate and look great.  They don't cost a lot of money but their benefits are priceless and I am going to share them with you.  Believe me, feeling good about yourself goes a long way in helping you to look amazing too.
Beauty Secret #1:
Drinking a lot of water goes a long way when it comes to making your skin look and feel wonderful.  It helps to hydrate your skin and keeps wrinkles at bay.  Not to mention that it also improves your skin's elasticity.
Beauty Secret #2:
Rinsing your hair with a cold water rinse after washing it makes it shinier and reduces frizziness.  Women in Europe do this regularly to make their hair look healthier.
Beauty Secret #3:
Use a clear mascara to smooth down and sculpt your eyebrows.  If you have thick eyebrows with long hairs like I do, using a clear mascara allows you to brush them into shape.
Beauty Secret #4:
Dove Advanced Care Deodorant with NutriumMoisture keeps you dry and odor-free for 48 hours.  It is also clinically proven to help reduce irritation from shaving, leaving your skin softer and smoother in just three days.  You never have to worry about wearing that cute sleeveless dress or tank top again!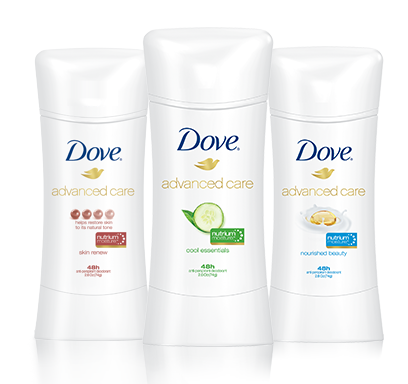 I actually shared Dove Advanced Care Deodorant with my Sister in Law because she loves to go sleeveless.  She really likes its scent because it smells fresh and clean.  Also, she shared with me that she definitely has noticed an improvement in her underarm skin despite the fact that she shaves every few days.  Her skin is not as irritated and it feels noticeably smoother.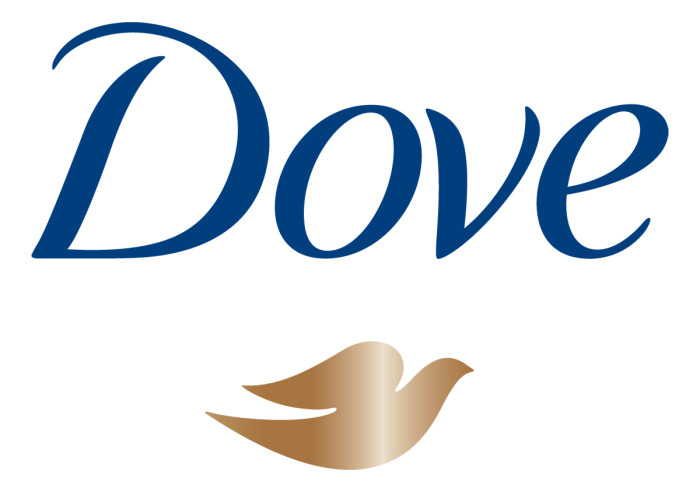 Give your armpits the care that they deserve and get a coupon for your own Dove Advanced Care Deodorant!  As an added bonus, you can also learn more beauty secrets and get more skincare advice from board-certified dermatologist, Dr. Ellen Marmur.  The effects to your skin will be beautiful but the boost to your confidence will be priceless!
Let's Discuss:  What is one of your beauty secrets that helps you look beautiful and feel beautiful too?
Disclosure: This is part of a compensated campaign on behalf of Influence Central for Dove Advanced Care Deodorant. However, all opinions expressed are my own. I only recommend products or services I use personally and I believe will be "family friendly." I am disclosing this in accordance with the Federal Trade Commissions 16 CFR, Part 255 "Guides Concerning the Use of Endorsements and Testimonials in Advertising.
© 2014, Tough Cookie Mommy. All rights reserved.