*I wrote this post as part of my participation in a blog tour on behalf of FreshDirect and received compensation to thank me for taking the time to participate. However, all opinions expressed are my own.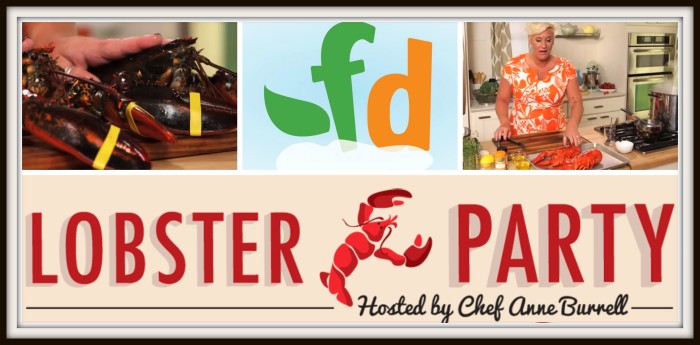 Many of you are aware that I grew up in a small fishing town in Spain called Mera.  My grandparents had a condominium directly across the street from the beach and I would often go fishing with my grandfather for fresh fish in his boat.
    Those are my earliest memories of the taste of fresh seafood because it doesn't get any fresher than fishing it out of the ocean yourself.  We would bring our catch back to my grandmother and she would season and prepare it for cooking.  I can't even begin to describe how delicious the scents were that filled the entire house while she was cooking.
    One of my favorite dishes that my grandmother prepared was lobster.  Fresh lobster that is properly prepared can be tantalizing to your taste buds.  Unfortunately, many people like to eat lobster but they don't really know how to store and prep it.
    Thankfully, FreshDirect has got us all covered with a series of videos and recipes for lobster that are inspired by Celebrity Chef Anne Burrell!  Through her tips, you can learn how to kill, cook, and serve lobster like a culinary professional so you can throw the ultimate lobster party!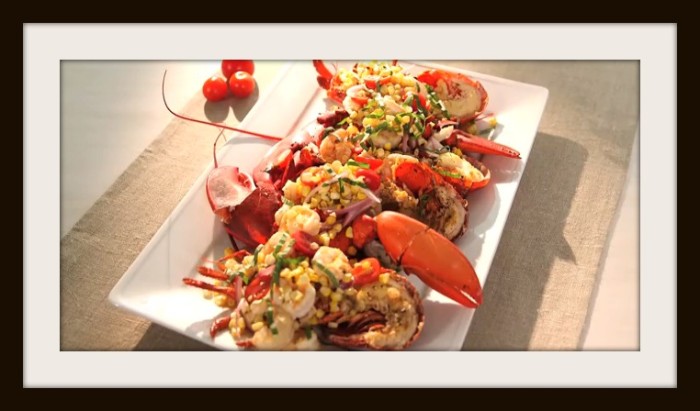 HERE ARE SOME OF CHEF BURRELL'S TIPS FOR STORING AND PREPPING YOUR LOBSTER:
STORAGE:
Prepare your lobster as soon as possible, preferably on the same day as you receive it.
Place a damp paper towel or newspaper into the bag with the lobster to keep it moist before placing it in the refrigerator.
PREPARATION:
Add water with kosher salt, fresh lemon juice, and desired seasonings to a large lidded pot.
Bring the water to a boil, slide your lobster in claws first, and cover for 8-10 minutes.
You'll know it's done when the antennae are easy to pull off.
Drain and allow to cool before serving.
Place the lobster on a plate and eat it plain or with a little drawn butter.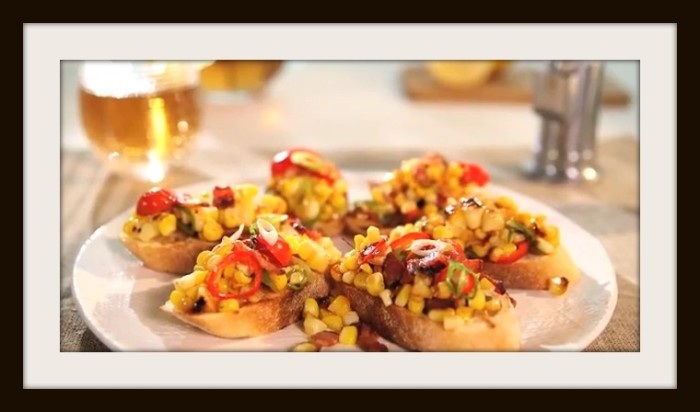 FreshDirect's fresh summer lobsters have a soft shell so you can crack them open easily with your hands so no cracker is required.  The summer lobster — called shedder lobster by the locals in Maine — is a delicious delicacy of the summer season.
    They source their lobsters from their partners at Homarus, who deliver their stock fresh from Maine to New York City in less than 24 hours.  As far as I'm concerned, the only way it gets fresher than that was when I fished lobsters out of the ocean myself as a little girl!
    As part of the FreshDirect Lobster Party going on right now, you can visit FreshDirect.com/LobsterParty to help answer your lobster prep questions, and provide recipes.  That's not all, you can also get this information and even laugh at a couple of lobster jokes by calling the first-ever Lobster Hotline. (1-844-4LOBSTA)
    First time FreshDirect customers can get $25 off a $75 order with the code FDLOBSTER*  I can't think of a better time for you to "get cracking!" So what are you waiting for? Now you have everything you need to host your own Lobster Party!
Let's Discuss:  What is your favorite way to enjoy lobster and have you ever prepared it at home for your family?
*$25 Off Offer is a limited-time offer for first-time residential customers in the FreshDirect delivery areas. Expires on 9/30/2014. May not be combined with any other promotion code. Valid only for your first order. Valid only for orders totaling $75 or more before taxes. $25 is taken off first order. Limit: one per customer/household. All standard customer terms and conditions apply. FreshDirect reserves the right to cancel or modify the offer at any time. Void where prohibited. Offer is nontransferable. ©2014 Fresh Direct, LLC
Disclosure: I wrote this post as part of my participation in a blog tour on behalf of FreshDirect and received compensation to thank me for taking the time to participate. However, all opinions expressed are my own. I am disclosing this in accordance with the Federal Trade Commission's 16 CFR, Part 255 "Guides Concerning the Use of Endorsements and Testimonials in Advertising."
© 2014, Tough Cookie Mommy. All rights reserved.