*This is a compensated campaign in collaboration with AvoDerm Dog & Cat Food. All opinions are 100% mine. 
    Three years ago, our family decided that we wanted to welcome a new member into our home.  Being that we donate regularly to our local rescue shelter, we knew that adopting a rescue dog was the right decision for us.  We headed out to the shelter as a family and finally chose our new pet, Onyx.  His name is extremely fitting because his fur is predominantly black except for a patch of white fur along his stomach and chest.
    As soon as we brought Onyx home, he went about making himself comfortable right away.  Since the beginning, he has always been a handful and regularly helps himself to any slippers or socks that are left unattended.  I like to say that his behavior was part of being a puppy but, now that he is three years old, he still takes these things and I have to admit that he is not at all well behaved.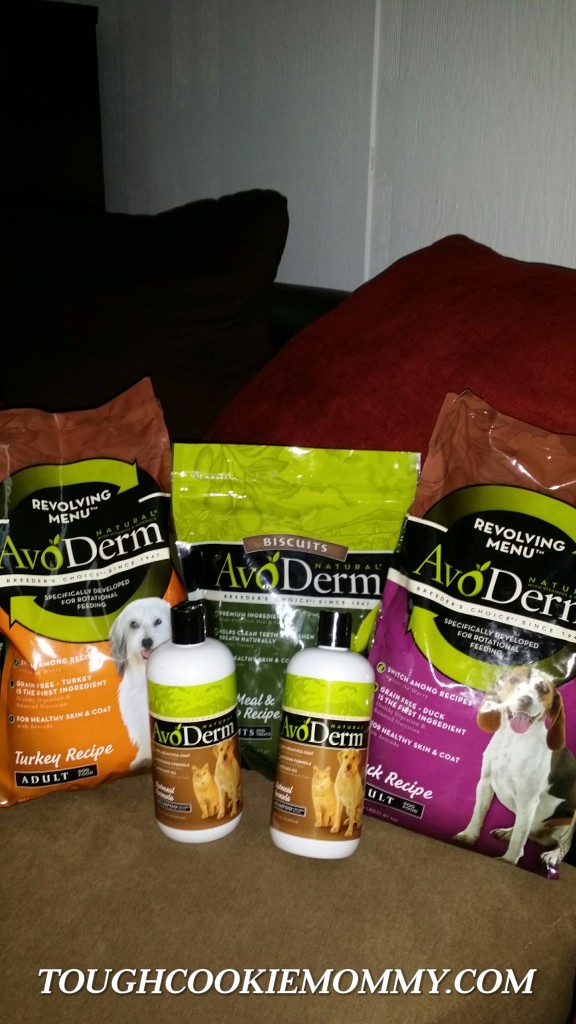 We take very special care of Onyx and that includes choosing the right food for him and bathing him regularly to maintain his healthy skin and coat.  AvoDerm premium dog and cat food formulas are loaded with high quality meat proteins, wholesome grains, antioxidant nutrients plus vitamins and minerals for inside health and California avocados for healthy skin and coat on the outside.  I feel good about feeding Onyx AvoDerm because their pet food contains some of the same ingredients that my doctor has told me are good for my diet.
    AvoDerm is asking pet lovers to share photos of their pet for a chance to win pet store gift cards, AvoDerm product and the grand prize, which is a Photo Shoot with award-winning photographer, Mark Rogers! The contest will have three phases with entry and voting periods for each.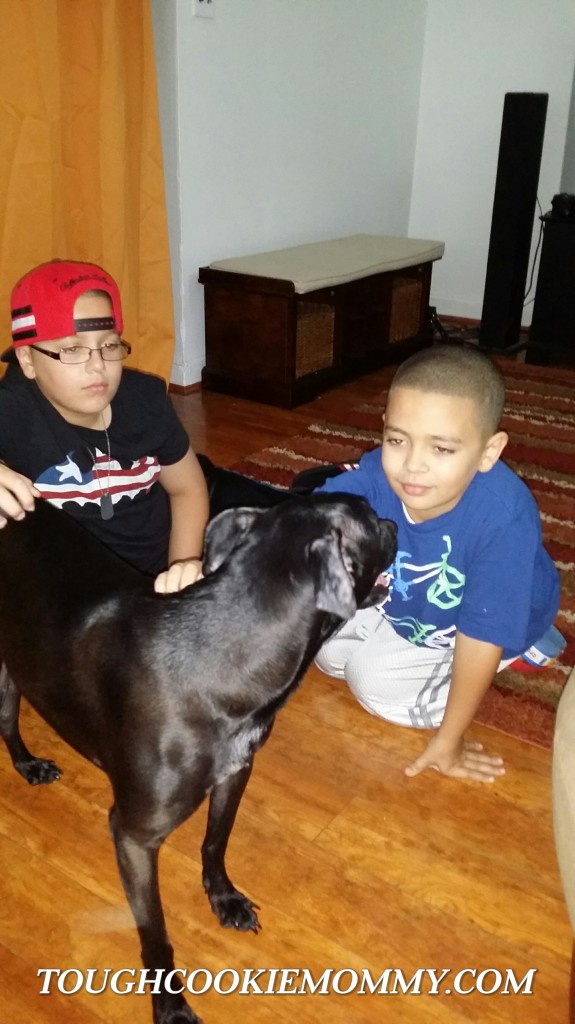 Glow and Tell Facebook Contest:
Period 1- Theme: Shine On
The best nutrition makes pets shine with good health from the inside out. Show us your pet's glow!
Entries 6/25 – 7/8
Voting 7/11 – 7/17
Period 2- Strut Your Stuff (Your Pet in Action)
Optimum nutrition makes a pet feel like kicking up their heels. Show us your pet in action – running, playing or just strutting their stuff.
Entries 7/22 – 8/4
Voting 8/7 – 8/13
Period 3- Friends for Life (Expressions of dog's or cat's affection)
You want to feed your pet high-quality food because you want the best for them. And in return, they give you lifelong friendship and unconditional love. Show us how your pet expresses that love.
Entries 8/16 – 8/29
Voting 9/4 – 9/10
Show off your pet's healthy glow with AvoDerm's Glow & Tell Facebook photo contest and use the hashtag #AvoDermGlow  You can enter the Glow and Tell Facebook Contest HERE!
    As you can see from our photos, Onyx has no problem hamming it up in front of the camera (Thanks to an AvoDerm biscuit or two.)  You can enter the Glow and Tell Facebook Contest and try AvoDerm Dog and Cat food with your own furry baby because they are giving away a $5 coupon to pet parents.  Sign up for their newsletter and download the coupon HERE.  Hopefully your pet is much more well behaved than our Onyx is but, even if he isn't, you will help to feed his glow with AvoDerm!
Let's discuss:  What is your pet's name and how do you keep him or her healthy and glowing?
GIVEAWAY:
Our Sponsor is giving away a $50 Petco* gift card to one reader of Tough Cookie Mommy!a Rafflecopter giveaway

Disclosure: This is part of a compensated campaign with AvoDerm Dog & Cat Food.  However, all opinions expressed are my own. I only recommend products or services I use personally and I believe will be "family friendly." I am disclosing this in accordance with the Federal Trade Commissions 16 CFR, Part 255 "Guides Concerning the Use of Endorsements and Testimonials in Advertising.
*We are not affiliated with Petco.
© 2014, Tough Cookie Mommy. All rights reserved.