*I participated in this campaign as a Peanuts 50 Years on TV Brand Ambassador.  I received a promotional item as a thank you for participating.  All opinions are 100% my own.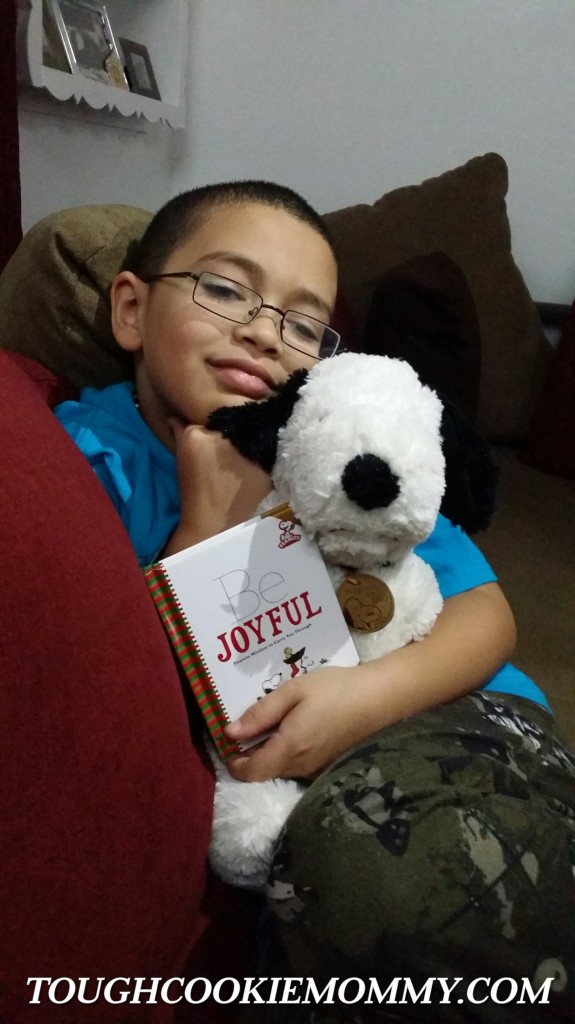 One of my fondest memories from my childhood is sitting around the television set every Christmas season to watch A Charlie Brown Christmas.  It was something that my siblings and I looked forward to every year as we embraced the holiday spirit and cherished our time together as a family.  Now that we all have our own children, we are trying to pass down this family tradition to our kids so they can also have the fond memories that we do of these times.
    Peanuts Worldwide is kicking off a year-long celebration of 50 years of A Charlie Brown Christmas! December 2014 marks the 50th time the beloved special will air on television.  As a Peanuts Ambassador, I had the distinct pleasure of interviewing Jill Schulz, 56, the youngest of Charles M. Schulz's five children, with bloggers around the country.
    She shared with us her personal memories of her Dad; the family Christmas traditions that she shared with her siblings Meredith, Amy, Monte, and Craig; and, of course, the way that A Charlie Brown Christmas has touched her life and the lives of millions of fans across the globe.
What was it like to celebrate Christmas in the Schulz family?
"We had a pretty typical Christmas, except that we opened our gifts on Christmas Eve. Typically, we'd have neighborhood friends and kids coming over and my mom cooked a great big dinner. Then we'd wait for Santa Claus, I'd always sneak back down and open a window because I thought there was no way he could fit down the chimney."
"Once the TV show came out, that became a tradition: both Christmas and Halloween, they became something we'd gather around TV to watch. But to me, it just seemed like a normal family Christmas."
Was there anything in the special that was similar to your childhood?
"There are elements that are supposed to come from my family. Like Lucy's crabbiness came from Meredith. I'm told that Linus has a blanket because I always had a blanket." But I can't say there's anything specific in the special."
"Dad was active in Sunday school when we were much younger, he taught there on Sundays for many years. So the Linus speech was something very important to him."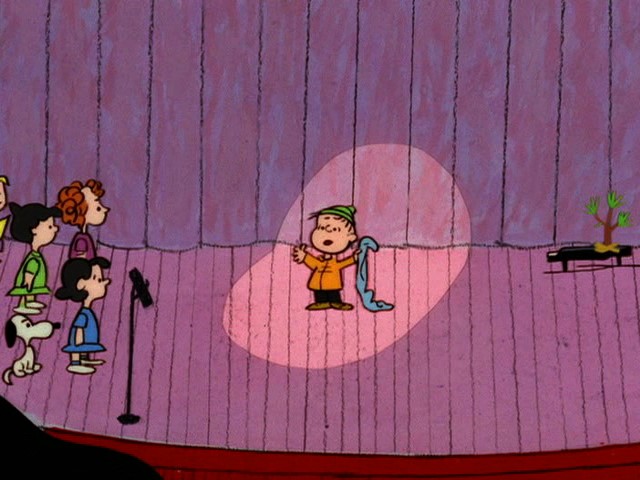 Why do you suppose after 50 years, it's still resonating with people?
 "Because the characters, the experiences they have, in the strip and the TV show are things that every generation has, does, and will continue to experience in life. Football with Charlie Brown. Everyone experiences losing. Everyone comments on commercialism. It's been happening for years, will continue to happen. Siblings teasing each other, fighting, even if they love each other."
What is Christmas like for your family today?
"After those big Christmases as a kid, I had to get adjusted to having Christmases with just my husband and my two kids. It felt so small. I tried to do the same traditions, watch the special, do the presents."
"Now we invite good friends and go to Utah to go skiing, have snow, make snowmen, do all of those traditional Christmas things we've heard of, even though we live in California."
"One tradition I didn't keep: My parents always put an orange in Christmas stockings, I switched that to chocolate."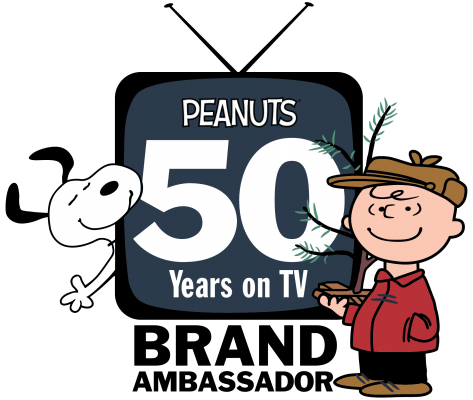 If you haven't seen this heartwarming story before or even if you've seen it a dozen times, launch the holiday joy early, as you anticipate the 50th airing of A Charlie Brown Christmas!
Let's Discuss:  What are some of your favorite Christmas memories and memories of watching A Charlie Brown Christmas when you were a kid? 
GIVEAWAY: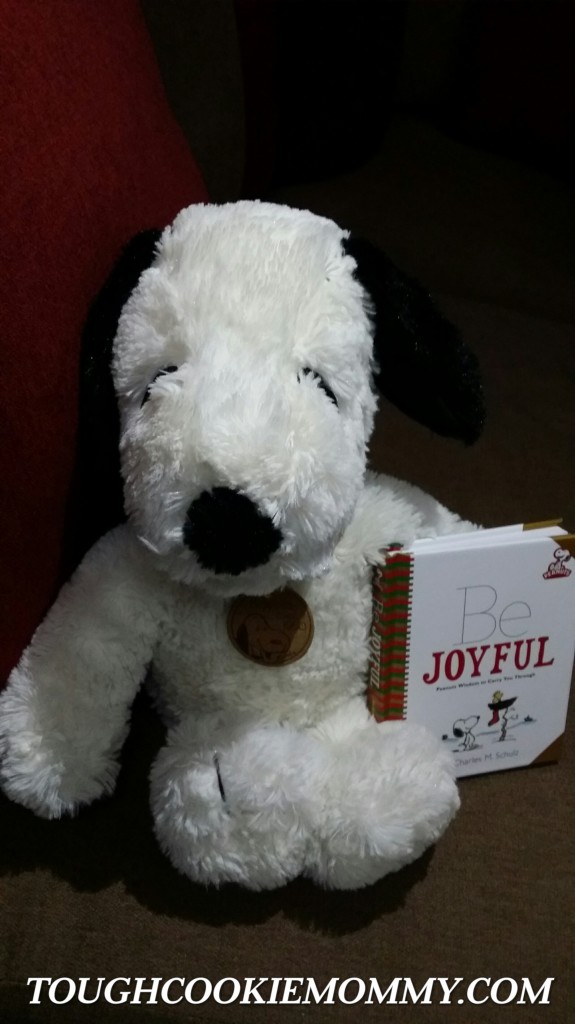 Our Sponsor is spreading the cheer of A Charlie Brown Christmas with a soft and huggable Snoopy plush which brings cheer any time of day or night, while a charming Be Joyful book keeps you in a Peanuts spirit year-round.a Rafflecopter giveaway

Disclosure: This post is part of a blogging campaign as a Peanuts 50 Years on TV Brand Ambassador.  I received a promotional item as a thank you for participating. I am disclosing this in accordance with the Federal Trade Commissions 16 CFR, Part 255 "Guides Concerning the Use of Endorsements and Testimonials in Advertising." 
© 2014, Tough Cookie Mommy. All rights reserved.