As I have gotten older, I have noticed significant changes in my skin. I have always had oily skin on my face and used products over the years to minimize the appearance of shine as the day progresses. Since having children, I have noticed that my skin has changed from oily to dry, particularly on my T-Zone. For the first time in my life, I am having to use moisturizers to combat dryness on my face. This is definitely something very new to me because I have never needed to moisturize my face. Quite the contrary, I spent countless money, hours, and effort just trying to control the oil on my skin.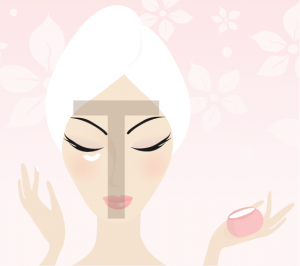 It has definitely become apparent to me that my skin care rituals play a big part in the condition of my skin, especially on delicate and sensitive areas like my face. Normally, I wash my face in the morning and in the evening.  It is necessary that I use an effective but gentle cleanser because I still battle oily skin despite having some newfound dry patches.  I like to use cleansers that remove oil, dirt, and makeup while not being too harsh on my skin.  This is especially important now that I have combination skin and need to not only remove oil and impurities but also not continue to dry up the other parts of my face.  Cleansing is usually followed up by applying a nourishing cream that helps to even out my skin tone and gradually brighten my skin.
Neutrogena Wave Sonic Power Cleanser is perfect for my skin needs because it works to lift away impurities that dull your skin by deep cleaning, exfoliating and massaging it.  Users see softer and visibly brighter skin with just one use.  Its spinning technology mimics manual cleansing but does an even better job of removing dirt and makeup than your hands can do alone.  In fact, it outperformed traditional cleansing, with the leading cleanser, at removing waterproof makeup.  It actually cleaned skin 50 times better!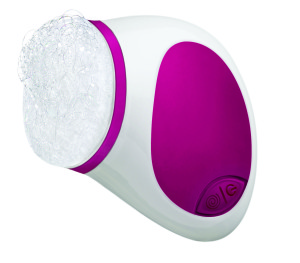 Another advantage to using the Neutrogena Wave Sonic Power Cleanser is that teens love it because it is a fun way to take care of their changing adolescent skin.  They have the option of choosing between two cleansing speeds, gentle daily massaging and deep pore cleansing.  This allows them to either gently massage their skin daily or to clean their pores deeper than traditional cleansing.  It definitely empowers teenagers to be proactive in the care of their own skin in order to avoid embarrassing skin issues.
   The Neutrogena Wave Sonic Power Cleanser and Deep Clean Foaming Pads System includes: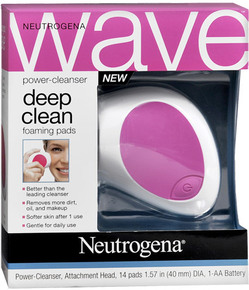 1 spinning power-cleanser applicator
1 attachment head
2 weeks supply of pre-dosed, single-use pads
2 AA Batteries
    You can learn more about how Neutrogena Wave Products can enhance your skin care rituals by visiting Neutrogena Wave.  There you will find skin care tips as well as complete descriptions about their products to help you choose the one for your skin care needs.
Disclosure: This post was written as part of a blogging program through Neutrogena Wave and Latina Bloggers Connect. This post makes me eligible to win a monetary compensation. Any statements made in this post are the author's honest opinions. I only recommend products or services I use personally and I believe will be "family friendly." I am disclosing this in accordance with the Federal Trade Commissions 16 CFR, Part 255 "Guides Concerning the Use of Endorsements and Testimonials in Advertising.   
© 2011 – 2013, Tough Cookie Mommy. All rights reserved.