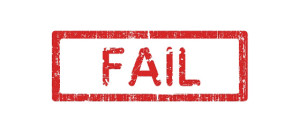 This topic has been fermenting in my mind for quite awhile.  I have debated whether or not I would post about it due to the fact that some of the people who will be discussed here subscribe to this blog.  Finally, I decided that I wasn't being true to myself and to the integrity of this blog if I did not provide my readers with the opportunity to chime in with their thoughts and feelings about the whole thing.  Your feedback is invaluable and perhaps it will help to change the minds of some of the parties involved.
    Most of you who are loyal followers of this blog are aware that I was married once before.  I don't want to spend too much time talking about that in this post except to say that the marriage did not last very long and it did not produce any children.  In hindsight, not having had any kids turned out to be a blessing for me because it allowed me to make a clean break from this man and I have not had any reason at all to maintain contact with him over the last thirteen years.  After all, there is really no reason to keep in touch with an ex-husband after the marriage is dissolved unless both parties are forced to remain amicable with one another due to having children in common.
    Since this person was my high school sweetheart, he was around my siblings for many years and my younger sibling actually started to look up to him as an older brother during that time.  After the divorce, my sibling continued to try to be close to him but I felt that the Ex was not really putting in any effort into maintaining this relationship.  As a matter of fact, I recall having a phone conversation with the Ex during that time where I advised him not to play games with my sibling's feelings and to continue having a friendship with him for the right reasons.
    I believed then that the Ex was only maintaining contact with my sibling to keep tabs on my comings and goings after the breakup.  My hunches were confirmed when my sibling was stationed overseas.  Although he called the Ex and tried to maintain contact with him during that time and over the years, the Ex has not really reciprocated and has not been genuine in trying to keep in touch.  I'm aware that this has always been a sore spot for my sibling because he has fond memories of the brotherly relationship that they had when he was growing up.
    Recently, through the wonders of Facebook, they have come in contact with each other once again.  I am very angry that my sibling has not given up on this person that has obviously had no interest in talking to him or spending time with him over the years.  His loyalty should be to me as his sister and he should chalk this up as a learning experience where he learned about human nature.  In my opinion, the Ex has not considered their relationship a priority in his life and has not put forth any effort whatsoever into maintaining open lines of communication or interaction with my sibling.
    The thing that is particularly upsetting is that my sibling and I are neighbors since we purchased a multi-family home together.  Although he has his own unit downstairs and is obviously welcome to invite anyone that he wants into his home, I find it very inappropriate for him to invite the Ex here since my home is here too.  It is very disrespectful for him to bring the Ex here around my new husband and my children.  After all these years, I have no romantic feelings for the Ex.  However, I resent that my sibling is digging up an old grave that is not his to dig up.
    Perhaps I would feel differently about this whole fiasco if the Ex had exhibited a sincere effort in wanting to continue to foster close ties to my sibling.  The fact that he hasn't and that my sibling has been the one to pursue this friendship makes me resentful and suspicious of the Ex's motives for wanting to get together after all these years.  I also resent having to deal with him popping up in my life after so much time has passed.  That was definitely a door in my life that I closed a long time ago and that I don't see any reason to reopen.
    Ironically, my sibling also has an Ex that is forbidden from coming over here out of respect for his new spouse.  Don't I deserve the same loyalty, consideration, and respect? 
© 2011, Tough Cookie Mommy. All rights reserved.