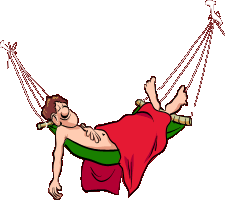 I want to begin this post by saying that my husband is the best husband that any woman could possibly have.  He is extremely affectionate and humble and he is a wonderful father to both of our sons.  Our marriage is a true partnership and I can count on him to always be there to support me in any way possible.  It is very important that I highlight all of his good qualities because I am going to let the cat out of the bag about one thing, he is a slob!
    Let me begin with one of my worst pet peeves, dirty dishes in the sink.  I cannot stand to have dirty dishes in the sink so I try to wash dishes immediately after they are used to eat.  Since Hubby works nights, when he comes home in the morning the dishes are all washed and the kitchen is clean.  Unfortunately, that is rarely ever the case when I arrive home from working in the afternoon.  It is pretty much guaranteed that I will find the dishes in the sink that he used during the day to heat up leftovers.  It is inconceivable to me what could possibly be so difficult about immediately washing one plate and one cup after using them. 
    Another one of my husband's habits includes piling jackets behind chairs or on the arms of the couches.  At any given time, he will have four to five sweaters or jackets packed into a mountain of fabric.  His rationale behind this is that those are all the jackets that he likes to wear regularly and that he wears all of them at one point or another throughout the week.  I must admit that this a very creative way of covering up for the fact that he is just too lazy to hang up his individual jackets after he wears them.  He always ends up hanging all of them up after I make a big enough fuss about them being in the living room.
    Apparently, his jacket philosophy also applies to the storage and maintenance of his shoes and sneakers.  He also likes to pile them up around the house so they will be easily accessible to him should he decide that he wants to wear them.  Unfortunately for the kids and I, he wears a size 13 so we often end up tripping over his huge shoes laying around all over the place.  I just walked around the house and easily counted a minimum of four pairs of boots and sneakers strategically places in almost every room of the house.  The only good thing about this is that I never have to worry about having a big shoe around should I ever need to stomp on a spider or some other type of insect.  I won't tell Hubby that, though, because he will add it to his list of excuses for why he leaves his shoes all over.
    As far as doing work around the house, don't hold your breath.  He put off painting the living room for so long that I finally got fed up and did it myself while he was at work.  That is usually what happens, I get tired of waiting around for things to be done and I do them.  Many projects in the house have eventually gotten accomplished this way and I don't see that changing anytime soon.  The funny thing is that a lot of wives seem to have this problem of having husbands who are wonderful in every other way except for the fact that they are slobs and don't like to help around the house.
    Now that I am the mother of two sons, I wonder if these behaviors that men engage in stem from their childhoods.  I can recall my brother never having to do anything in the house just because he was a boy.  Whenever I complained about this to my mother she told me that he didn't have to help around the house because boys don't have to do that kind of work.  In my husband's case, he did have to do a lot of work around the house because he was raised by a single mother who expected him to help her with housework.  He tells me that having had to do so much work around the house growing up kind of turned him off towards cleaning altogether.  I'm not sure if that is just reverse psychology so I won't get upset when he throws his clothes all over the place and doesn't clean up after himself.
    I'm raising my boys to be totally different than the way our husbands, brothers, and fathers were raised.  They are expected to do chores around the house and to clean up after themselves.  There is no such thing as "women's work" in my home and I want my boys to know how to do everything just in case they ever have to live alone and take care of themselves in the future.  Obviously that is not going to change my husbands slovenly ways anytime soon.  However, I am hoping that at least this early training will guarantee that two out of the three men who live in my house won't ever tell me, "I'll do it later…"
© 2011, Tough Cookie Mommy. All rights reserved.