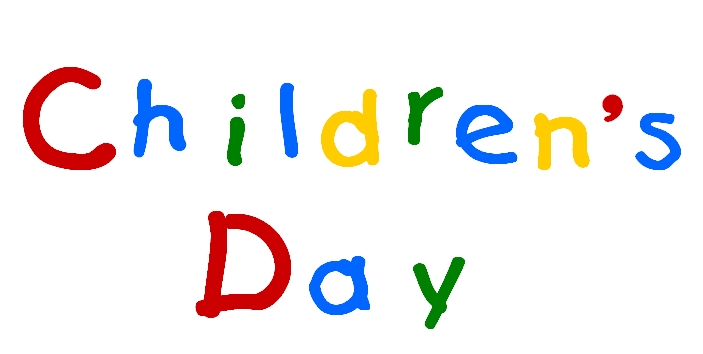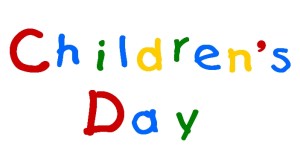 There are many traditions that we value from our childhoods that still resonate with us as adults.  Especially when those memories were good ones, we reminisce about them fondly and try to share these experiences with our children as parents.  Having lived in Spain until the age of 8 and then New York City up until now, I have had the privilege of celebrating and sharing in a variety of traditions.  One particular tradition that I have happy memories of is Children's Day.
Children's Day is a traditional  holiday that is celebrated throughout the world on various days.  It is especially popular in many Latin American countries.  In Mexico, it is celebrated on April 30th.  The meaning behind this holiday is setting aside a special day to recognize the importance of children and the role that they play in society.  We can all agree that children are very important in society and they bring a lot of joy and love to their families as well as others who come in contact with them throughout their lives.
One of my favorite memories from my childhood is how we celebrated Children's Day by looking over old photo albums with our grandparents and hearing all of the stories behind those heirloom family photos.  I actually have many of these photos today and make time every year to tell my sons stories about their ancestors and their heritage.  These kinds of activities are very important in supporting the message behind this special day which is to teach children that they are unique and special.  What better way to impart this to them than by helping them learn about their past in order to allow them to build a foundation for their future.
There are many activities that you can do with your own children in celebration of Children's Day.  One of my particular favorites is creating a photo collage of friends and family with them.  A collage is a work of art where you cut and paste items together that would normally not be associated with one another.  You can help your children collect photos of family and friends and paste them together on a large posterboard.  After the poster is finished, you can hold an exhibit where your children can showcase their artwork to their loved ones.  You can even host a large family breakfast if you want to go all out.
Kellogg believes in the importance of having a good breakfast and how it can guarantee a good start to anyone's day.  Families can start their Children's Day celebrations by eating a good breakfast meal together and celebrating their children's accomplishments and individuality.  You can get savings, news, and learn ways to have a wholesome breakfast by visiting the Kellogg's Website.  Kellogg's current promotion is giving moms and their kids the opportunity to celebrate Children's Day with a free trip to the movies.  Here is how:
Buy any three Kellogg cereals (8.7 oz or larger) or EGGO Waffles (6 count or larger) and receive a free kids movie pass (up to $7.50 value) with mail-in official order form.
The order form can be found on special packages of Frosted Flakes and Cocoa Krispies. Tear Pads are also available in the cereal aisle or from an EGGO freezer cling.
     I can't think of a better way to celebrate Children's Day than by having breakfast as a family to view your children's photo collages and then going to the movies together to see their favorite film.  Have fun and make sure you come back to tell all of us how you celebrated Children's Day with your own children!
Disclosure: This post was written as part of a blogging program through the Kellogg Company and Latina Bloggers Connect. This post makes me eligible to win a $35 payment. Any statements made in this post are the author's honest opinions.  I only recommend products or services I use personally and I believe will be "family friendly." I am disclosing this in accordance with the Federal Trade Commissions 16 CFR, Part 255 "Guides Concerning the Use of Endorsements and Testimonials in Advertising.
© 2011 – 2013, Tough Cookie Mommy. All rights reserved.