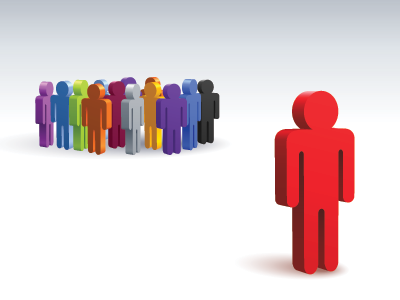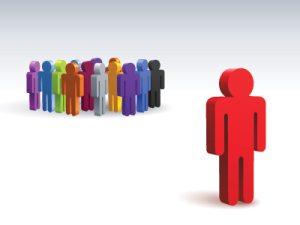 Lately I have been noticing more and more Mom Cliques when I attend functions as my sons' school or their sporting events. I have always been aware of them over the years since I had my boys but they seem to be multiplying and I never feel like I fit into any of them or that I even want to fit into them.
     Being a Working Mom, I have had limited opportunities to observe these cliques in action.  Obviously, there is nothing wrong with being either a working mother or a stay at home mother. Both of these roles come with responsibilities that are unique to both and are equally stressful to both. This will not be one of those posts that pits mothers against each other for making very personal decisions about whether to work at home or away from the home. As women we all know that being mothers and wives is hard enough period and we don't need to compete with one another about who has it harder…
    The reason why I bring up that being a Working Mom separates me from certain Mommy Cliques is because I don't get to spend as much time at the kids' schools or attending school functions due to my work schedule. As a result of this, I suppose that I am not privy to a lot of the discussions and gossip that take place at these events. Believe me, I am not interested at all in whose kids are taking dance classes and what is going on with the Parent's Guild. Not that these things are not important but I just don't have a lot of time to waste worrying about these things. All parents should be proud of their children and want to share with others their children's accomplishments, however, this should never happen at the expense of putting other parents and their children down.
    These are some of the very things that determine the kinds of cliques that you see mothers affiliating themselves with at schools.  The mothers of the children who play organized sports seem to band together in one corner.  In another corner, you will see the mothers who are part of the Parents' Association and never miss any school sponsored event.  Then, you have the rogues like me who go to the school whenever their work schedule allows and who receive inquisitive stares as other mothers wonder whose parent you are since they have never seen you before.  There is a place for all of us but we are all classified differently.  This is somewhat unfortunate considering that we are all there because we are all caring parents and want the very best of everything for our children.
    I actually had the opportunity to discuss this issue with some of my wonderful readers on Facebook and many of them had very strong opinions about the existence of these cliques in their children's schools.  Some stated that these cliques start as early as when their children are in preschool and that these mothers often behave like high school girls when they engage in gossip and cattiness.  Most felt that these mothers set bad examples about tolerance and socializing to their own children and to other children in the school.  Additionally, they seemed to be in agreement about the fact that these cliques are prevalent at their children's sporting events where parents are creating a negative air of competition around their kids' athletic abilities.
    Personally, I think that it is somewhat amusing.  I'm sure that some of these mothers don't have many opportunities to socialize in other situations due to being overwhelmed by the pressures of balancing motherhood, marriage, and taking care of a home.  Maybe these cliques are a direct result of this desire to continue to have stimulating adult relationships outside of the home.  We all know how frustrating and difficult it can be to have small children and never have any meaningful adult interactions outside of familial ones.  Believe me, I totally get this because I experienced this "cabin fever" when I was on maternity leave for my sons.  This did not mean that I wasn't happy or that I didn't love my boys, it just meant that I missed talking to other adults about things other than bowel movements and pediatric appointments.
    Now that I think about it, maybe it is possible that these cliques are born from this desire to begin to cultivate adult relationships anew for us women after we experience some of the isolation involved in having new babies.  I could also be completely wrong and these cliques could just be a continuation of the cliques that we used to have in High School.  Perhaps some of these women have never gotten past these earlier behaviors where they were defined by the friends that they surrounded themselves with.  It could just be that their maturity peaked back then.  Whatever the reasons, I think we should think about the example that we are setting for our children by engaging in these behaviors around them.  After all, how could we preach tolerance, positive communication, and instill a sense of community in them if we can't even model these behaviors ourselves?
© 2011, Tough Cookie Mommy. All rights reserved.