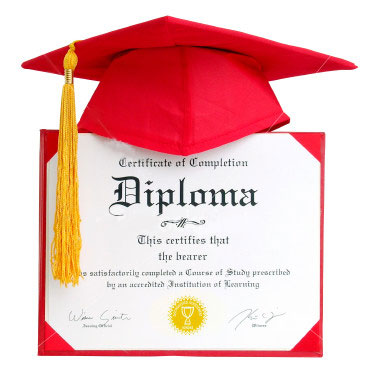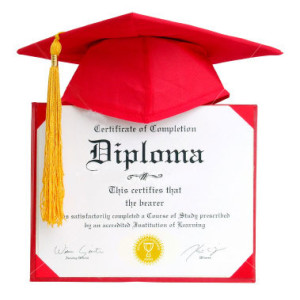 As an educator, I cannot even begin to stress the importance of parental involvement to a child's academic success.  This is especially true for Latino students who face a myriad of unique obstacles that are not faced by other students.  At the forefront of some of these obstacles is the language barrier that some of them struggle with due to not having a command of the English language.  They are often caught between speaking Spanish at home to their family and attempting to become fluent in a second language at school.
Sometimes Latino parents are discouraged from taking part in their child's academic progress because language barriers and social class issues prevent them from having the confidence to be proactive in their education.  Schools need to adopt more flexible academic programs that take into account the diversity of the communities that they are servicing.  This will open many doors for those children who have parents that are not able to expose them to traditional literacy practices.  It will encourage parents or guardians to be more active participants in their children's schools and academic development.
Due to these language barriers, many Latino parents are not aware of the power that they have within the educational system and should wield in order to advocate on their children's behalves.  Many schools now offer workshops that specifically cater to the needs of Latino parents in order to empower them to be more involved in the school community.  These workshops are often offered in Spanish and even offer opportunities for parents to sign up for additional English or Technology classes that equip them with even more tools to support their children academically.
The Latino community has also recognized the importance of empowering parents to become actively involved in their children's academic development.  Organizations like LATISM are dedicated to advancing the educational and economic opportunities of Latinos everywhere.  They know that this is one of the main ingredients that is necessary to tap into the potential of Latino students.  As a result of this, they are investing in programs that are designed to educate, motivate, and inspire parents to take active roles in encouraging and supporting their children with a focus on higher learning.  The goal is to make sure that all Latino students graduate from High School and go on to college.  Unfortunately, current research shows that the high school graduation rate of Hispanic students is 55 percent compared to 69 percent of their non-Hispanic counterparts.  Obviously, a lot of work needs to be done in order to improve these statistics and parental support is an integral component within this equation.
In February 2010, Univision Communications Inc., launched a comprehensive education initiative called Es El Momento (The Moment is Now) aimed at improving academic achievement among Latino students from grades K-12.  Their main focus, however, is on improving high school graduation rates among Latinos and on preparing them for college.  This program is aimed at addressing the need within the Latin community to have access and awareness of the academic preparation and requirements that are necessary for college admission.  Additionally, it aims to educate parents on the financial options that are available to them in order to support higher education for their children despite their socioeconomic situation.
As we begin this new decade, it is important to remember that young people are the future.  In order to guarantee that this future becomes a bright one, we have to be prepared to invest all of our resources in their education.  This is the only way to change the dismal graduation rates of Latino students and ensure that they are offered every opportunity to to excel and to be successful.  By supporting and empowering Latino parents to advocate on their children's educational behalf, we are taking the first step in paving the road to success for many of these young people.
Disclosure: This is a sponsored post in exchange for my opinion and my educational expertise. I only recommend products or support organizations that I believe will be "family friendly" and support the integrity of the values expressed in this blog.  I am disclosing this in accordance with the Federal Trade Commissions 16 CFR, Part 255 "Guides Concerning the Use of Endorsements and Testimonials in Advertising.
© 2011 – 2013, Tough Cookie Mommy. All rights reserved.