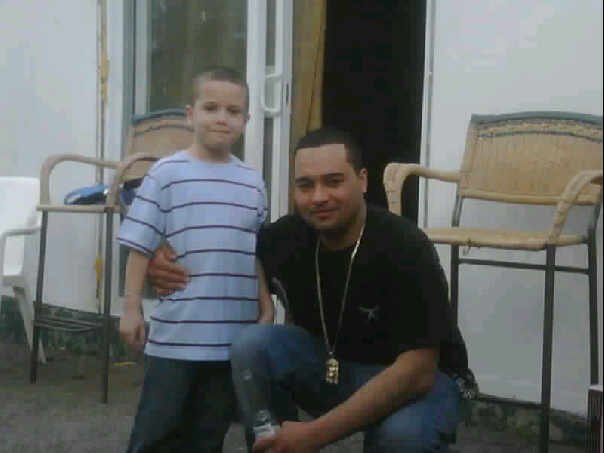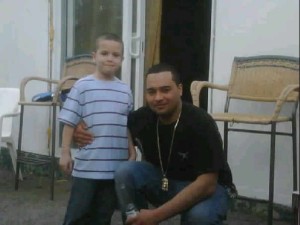 Jarrett and my oldest son at one of our many family gatherings.
    I'm sure many of you have noticed that I have not posted much this week and that I really haven't been around on any social networking sites. Unfortunately, my family suffered a devastating loss last weekend when a young man who was near and dear to us was brutally taken from us through a senseless act of violence. It is really hard to wrap your head around something like this or to accept that the life of such a promising young man could be just cut short in its prime. I could not even bring myself to put it into words because that somehow made it more real and, as a result, I deliberately stayed as far away from my blog as possible this whole week.
    Jarrett was just loved by everyone who knew him.  He was always willing to help anyone in any situation and he was so caring and respectful of others.  It has always been wonderful to see these qualities in him when so many young people these days are sorely lacking them.  He was his mother's only son and the oldest of four siblings.  During any conversation with him, you could always expect to hear something about his mother and his sisters.  It was quite obvious that he loved them very much and that they were never far from his thoughts.  He had a wonderful work ethic and he always helped his mother financially since she is a single parent.  I guess you could say that he was just a great guy and he infected everyone around him with his easygoing manner and his joyful laughter.
    All of this came to an end on February 6, 2010.  After having had a verbal argument with a stranger while out with friends the night before, Jarrett was shot three times by the same stranger right around the corner from his house.  Words were enough to catapult another human being to use a weapon to end Jarrett's life.  This is truly a testament to the fact that we, as a society, do not value human life.  Gone are the days of being able to disagree with someone or argue with them verbally.  These days, this type of behavior may cause you to lose your life. 
    They say that Jarrett was still alive in the ambulance on the way to the hospital and I can't help but wonder if he knew that his life would be over soon.  It breaks my heart to think that he felt all alone in his last moments and probably thought about all of the loved ones that he would be leaving behind.  That is the kind of person that he was, always thinking about others before thinking about himself.  I can't help but to feel nothing but anger and hate towards the person who did this.  Who cares if his life is over and he will spend it in jail until his last day?  He gets to live while Jarrett is gone from this world.
    As long as I live, I will never understand why this had to happen.  If you would have told me that this was going to happen months ago, I never would have believed it.  Jarrett just turned 24 years old in January and he had his whole life ahead of him.  He was such a beautiful person and we fully expected him to have a long and beautiful life.  I suppose that is part of human narcissism, thinking that we can ever anticipate what is going to happen or how life is going to unfold.  These kinds of experiences have a way of humbling us and showing us that we have absolutely no control over anything.  It certainly slaps us in the face with the fragility of human life an our own mortality.
    Although I am not an overly religious person, it is during times like these that I take comfort in my faith and God's promise of eternal life.  How could we possibly continue our time here on earth without the promise that we will see our loved ones again someday?  It is with a broken heart that I end this blog post today and with the hope that I will one day see Jarrett again in Paradise.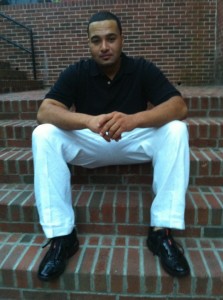 Rest In Peace
Jarrett Rivera
January 6, 1987-February 6, 2011
© 2011, Tough Cookie Mommy. All rights reserved.