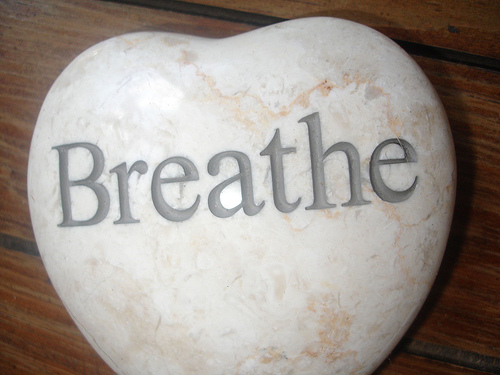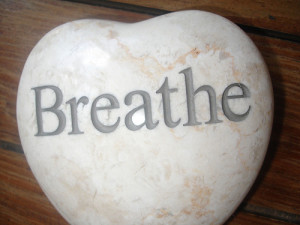 Today I realized that I have never had my own space.  It happened just when I was sitting down looking through some of my mail in the livingroom.  My husband had just walked into the room and I had just changed the channel on the television to a reality show that I often like to watch.  He immediately frowned but did not ask me to change the channel even though it was obvious that he did not want to watch what I had put on.  At that very moment I began to think about the fact that I have never had my own space to watch whatever I wanted to watch or to do whatever I wanted to do.
    Growing up, I always shared a bedroom with my younger sister since we were both girls out of my parents' three children.  Even back then, I can recall always having to compromise about when we were going to turn the lights on or off or what we were going to watch on our television.  Sometimes we agreed and things went smoothly and other times we argued and only one of us ended up getting what she wanted.  I remember thinking how wonderful it would have been to have my own room and to not have to worry about making another person happy besides myself.
    In college, I got married for the first time to my High School sweetheart.  Once again, I found myself sharing a space in the form of an apartment with my then husband.  It was difficult to compromise because he was the only child that both of his parents had together and, therefore, was raised by himself and never had to share his bedroom or any of his possessions with anyone else.  He was very selfish with regards to what we watched on television and how we decorated our space as he was used to getting his way in all of these areas.  This was reminiscent to me of having to share my room with my sister all of those years and always having to consider another person when making decisions about my space.
    After my divorce, I found myself living with my Aunt and her three children.  There was definitely no privacy or sense of space there and I had to struggle just to find some quiet time with my own thoughts once in awhile.  Eventually I met, dated, and married my current husband which found me once again in a situation where I had to compromise with another person about what would be taking place within our living space.  As if considering another person's needs wasn't enough, after having children it became obvious that I should probably do away with any notion that I ever had about having some personal space for a long, long time.
    As mothers, we love and cherish the roles that we play in the eyes of our spouses and our children.  However, sometimes we lose ourselves and our own needs within these very roles.  I am extremely happy and thankful for my family and my life, however, it would be nice to be able to watch what I want to watch on television sometimes.  This might seem like a trivial request to some but, in the life and times of a Working Mom and wife, these little goals and accomplishments can make or break a day or even a week.  I'm sure that many women who are married with children find themselves wishing for a little space sometimes.
In the interest of mothers everywhere, here are the top 5 things that would give us all a little breathing room:
1.  Being able to go to the bathroom and wipe ourselves without having at least 2 other people come in and out during the process.
2.  Not being blamed by our husbands everytime they lose something and say it's our fault because we moved it after they put it down.
3.  Being able to actually hold the television remote and put shows on that we want to watch even if they are "chick flicks."
4.  Not receiving phone calls about how things are falling apart at home without us because we went out to run errands or to meet friends.
5.  Being able to sleep in bed without hearing a snoring bear whenever we close our eyes.
Now that is not too much to ask, is it?
© 2011, Tough Cookie Mommy. All rights reserved.