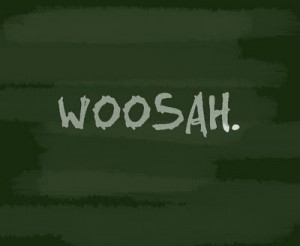 This afternoon, I was driving home from work when something unfortunate happened.  As I changed lanes on the highway, a small hard object flew up from the road and made a small crack on my windshield.  Normally, I would have gotten upset and immediately started making arrangements to go get the entire windshield replaced as soon as possible.  I guess I can be a little OCD about things like that sometimes.  Today it was different because this event did not affect me as it normally would have.  Sure, I was annoyed that this happened and that I will have to spend money now to get it fixed but, it's not that big of a deal.
    Lately, I have been feeling this way about most things that occur that might be annoying, an inconvenience, or otherwise upsetting.  I'm not sure if this is happening because I am getting older or because of life experience but I am starting to put things in perspective and reacting to them accordingly.  The truth is that most things that happen to us are not the end of the world although we sometimes feel like they are and act like they are too.  This is especially true in my case because I am as sensitive and as passionate about things as I am tough. 
    I would like to say that I had this epiphany entirely on my own because I am so astute and insightful but, the one who made me start reflecting upon my own actions is my seven year old son.  He is very much my male twin in everything from the way he looks to his personality.  Unfortunately, one of the traits that he also inherited from me is the ability to overreact to situations.  Recently, I have noticed that he was getting overly upset over things that were not significant enough for him to be so affected by them.  This caused me to wonder if this is what he has observed me doing when unexpected things happen…
    The answer, of course, was that I definitely was modeling this kind of behavior for him.  I was allowing my emotions to dictate my reactions to things that really were not that serious or important at all and my son was watching me react this way.  It really hit home for me when I noticed that he was getting upset over such minute things as the point on his pencil breaking while he was doing his homework or to losing to his father at a football video game. 
    Obviously my overreacting to things sometimes comes from the fact that I get overwhelmed by working full time, maintaining a home, being a good wife, and raising two children.  I'm sure most of you can completely understand the pressures involved with juggling all of these roles.  It stands to reason that I would have moments of weakness and just get emotional.  A child cannot possibly grasp this concept so, in his mind, he was internalizing that it's okay to fall apart sometimes when things don't go our way. 
    This is definitely not the message that I want to send my children.  I want them to know that nothing is the end of the world and that we can all get through almost anything if we stay strong.  Since they cannot understand the difference between overracting due to stress and just overreacting in general, I have to show them that they cannot allow minutia to rock them to the core.  My son and I had a conversation about this very topic.  I explained to him that life is hard enough without letting insignificant and unimportant things affect you in a negative way. 
    I'm sure many of you can relate in the sense that you allow too many things that you shouldn't to upset you or to change your mood.  It's important to take inventory of your life and to prioritize so that you will not allow trivial things to affect you to such a degree that they suck the joy out of your day.  We are all guilty of succumbing to this when we are feeling stressed out or vulnerable due to the many hats that we wear daily and the many responsibilities that we have hanging over our heads.  Realistically, we will accomplish this sometimes and fall short other times because we are only human.  My advice is that it's about time that we all learn how to "Woosah."
© 2011, Tough Cookie Mommy. All rights reserved.