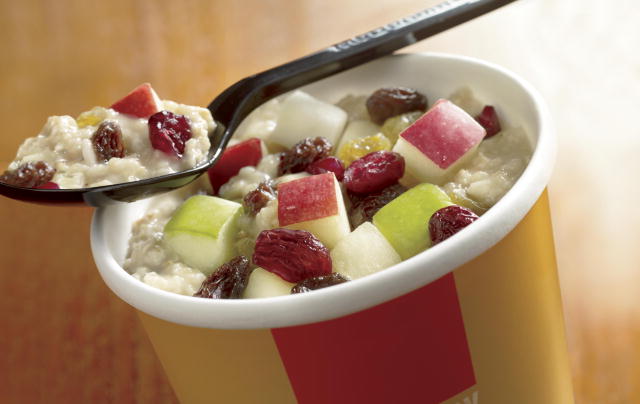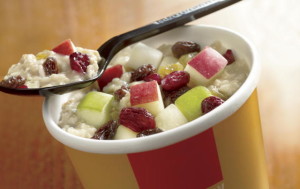 This year, I am making a conscious effort to introduce healthier food choices to my family.  Being a working mom, it is often difficult to juggle meal planning and meal preparation along with my professional responsibilities.  My sons are actively involved in sports and I feel that their eating habits should mirror the good habits that we are trying to instill in them with regards to physical fitness and nutrition.
Breakfast has become one of the meals that we focus on because studies have shown that eating a healthy breakfast helps you to have more energy throughout the day and be more productive.  Our meal choices center around whole grain cereals and fruits and definitely have to be easy to prepare as mornings are generally hectic in our home with two children in school and two working parents.
Lately, I have enjoyed the variety that McDonald's has added to their menu with healthier food choices while maintaining the convenience and affordability that they have always had.  One particular breakfast item that has caught my eye lately is McDonald's new Fruit and Maple Oatmeal.  The first thing that I love about it is that it is prepared with 100 percent natural whole grain oats anytime of the day.  You can order it whenever you want and rest assured that it has not been sitting on the shelf but rather prepared freshly just for you and your family.  How could you resist the explosion of flavors on your palate as you experience a mix of light cream, brown sugar, diced red and green apples, tangy dried cranberries, and two types of raisins?
I love the fact that I can order it with or without brown sugar since I like to monitor my sons' daily sugar intake.  Also, I appreciate the fact that I can conveniently order something wholesome for my boys to eat on those mornings when there just isn't time to prepare breakfast at home.  This certainly allows me to continue to instill the importance of making good food choices in both of my sons while at the same time helping me to be time efficient in the morning.
Luckily for all of us, this delicious and nutritious treat will be served at over 14,000 participating McDonald's restaurants across the United States.  You can enjoy McDonald's new Fruit and Maple Oatmeal wherever you are and at anytime of the day.  It is wonderful to see that McDonald's is taking into account the nutritional needs of today's health conscious families by adding foods to their menu that promote healthy eating and healthy living.  This makes moms everywhere smile from ear to ear.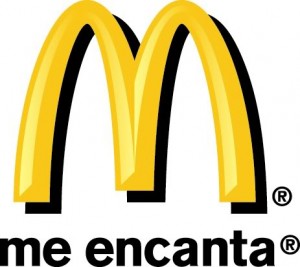 Translation:  "I'm lovin' it!"
Disclosure:  This post was written as part of a blogging program through  McDonald´s USA and Latina Bloggers Connect.  This post makes me eligible to win a $50 payment and/or Arch Card.  Any statements made in this post are the author's honest opinions.
© 2011 – 2013, Tough Cookie Mommy. All rights reserved.