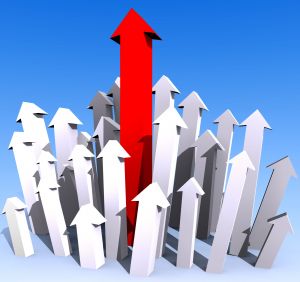 This post is part of the Executive Image series started by Daria (aka @MominManagement). I am honored to participate with her and five other amazing women on this topic. For more about the series, visit Daria's website, MominManagement.
    You are a complete package, professionally.  Every aspect of your persona within your career is crucial to your long-term success and how you are perceived by your colleagues.  Unfortunately, there is a lot of competition involved in being a member of the workplace.  Everyone wants to be the best in their field or at the top of their game so it is imperative that you focus on always improving yourself internally, externally, and professionally. Also, always take inventory of the agendas of those working around you.
Unfortunately, there are many factors that influence the competitive agendas around you.  These factors can have a broad range but, for women in the workplace, it seems that their own worst enemy in terms of competition is other women.  It is almost as if women are taught from childhood to always be on their guard around each other and this cultivates an environment of suspicion, mistrust, and conflict.  Additionally, women are generally more judgmental of each others' outward appearances than men are, noticing each others' physical flaws and fashion faux pas.
There are several reasons why women do not always engage in healthy competition in the workplace:
-Females are raised to be docile and subservient:
As early as childhood, females are taught to act like "Ladies" and not to be assertive.  Unfortunately, having this kind of demeanor does not get one very far in the corporate world.  As a result, many women resort to competing with their counterparts in sneaky and underhanded ways as opposed to being confident and forthcoming. The purpose of this is to maintain their "Ladylike" facades.  This behavior is often perceived as being catty by other female colleagues and ultimately dismissed by male colleagues thereby eliminating any ounce of credibility that these women might have had professionally.
-Women place too much emphasis on physical appearance: 
    Although it might seem like the opposite is true, upon further investigation one finds that it is indeed women who are the most critical of other women in the workplace.  Generally, men will focus on judging specific body types or physical attributes whereas women will judge each other down to the brand of clothing, jewelry, and accessories that are worn.  First impressions in these areas often take precedent over the individual's resume and skill set and set her up for long term failure.
-Lack of management positions for women: 
    It stands to reason that, due to a shortage in management positions for women, women who aspire to reach these career heights would have to engage in some unsavory practices in order to accomplish their goals.  This does not mean that this is an ideal situation but it certainly is a realistic one.  A lot of behind the scenes plotting and backstabbing takes place in order to secure top executive positions due to limited opportunities for women.
-Miscommunication: 
     Historically, women have bonded with one another by sharing intimate details of their personal lives with each other.  While this has fostered many a female interpersonal relationships outside the workplace, it has been detrimental to fostering healthy competition within the workplace.  This culture of confiding in other females has created opportunities for gossipping and slandering that have destroyed possibilities of advancement for many women.  These private details have been included in the vendetta arsenals of fellow female colleagues to essentially kill careers.
How can we foster good and healthy competition among women in the workplace?
Women need to be more assertive and confident in the workplace.  There is nothing masculine about going after what you want despite the fact that society often frowns upon this kind of behavior from women.  Part of being assertive means showcasing your professional abilities and not hiding behind your physical appearance.
Let's be honest, we are not all going to have the perfect executive image but we can be perfectly qualified for the job.  Unfortunately, we do not have much control over how many top positions are available for women.   However, we do have control over how we communicate with one another and whether we use private information that has been entrusted to us to damage or to maintain someone's professional reputation.  Some key words to remember when we are engaging in healthy competition are tolerance, equality, communication, integrity, and sisterhood.
© 2011 – 2013, Tough Cookie Mommy. All rights reserved.