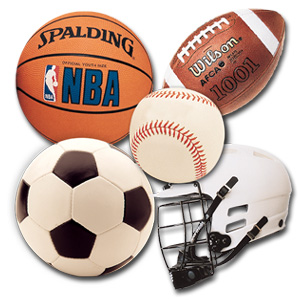 Today's Guest Blogger is Janis B. Meredith, author of the blog JBM Thinks. Janis was brought up in a sports family, married a man who has coached for 27 years, and has had three kids play sports from age 5 to college. She sees issues a bit differently, with a perspective of life from both sides of the bench–as a coach's wife and as an athlete's parent.
    Once upon a time, a handsome young man named Rich met a beautiful young lady named Kathy in college. Their first date was to a baseball game.  Kathy soon learned that her date was an enthusiastic sports nut. She, however, was not. After being raised in a home where her dad watched a lot of sports, she went the opposite direction and grew apathetic, almost cold to sports.  But, she followed her heart and married Rich just over 2 years later.   "He will change", she assured herself…
    More than 40 years later, Rich and Kathy are still happily married.  And no, his love for sports has not changed; he still faithfully watches it on TV and attends many live events.  How has she lasted? More than that, how has she stayed happy with a man who would spend every night (and days on the weekend) watching sports on TV if he could?  I sat down with Kathy and asked her how she's managed to partner in making this marriage successful despite this glaring difference. Her insights were the foundation for these tips on what to do you when you are married to a man whose only mistress is sports.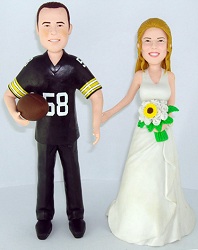 1.   Tell him how you feel. You must be honest with your feelings. Contrary to what we wish, men do not just know and they certainly can't read our minds.
2.   Set aside your expectations. I didn't say stifle them or throw them in the garbage. I said set them aside. There will be a time to communicate them again.
3.   Find something YOU like to do while he's watching. Kathy often goes on the computer, watches another TV in a nearby room, or reads. If it's something you can do in the room with him while he watches, all the better.
4.   Let the DVR be your friend. Ask him to use it so you can do things together and he can still watch his game.
5.   Don't let your disagreement about sports spill over into other areas of your marriage. It's tempting to want to punish him in other areas of your relationship because he's watching too much TV. Not cool. I recently heard that men's brains are like waffles because they compartmentalize issues and women's are like spaghetti because issues spill over and connect with all areas of their lives. This is one instance when we should be a bit more waffle-brained like our men.
6.   Recognize his need for down time. How does he get energized? Kathy got energized by face-to-face time, Rich by vegging in front of the TV.
7.   Wear his team's shirt. You may not care about the team. But you love him and you know this is one little thing that would please him.
8.   Recognize that you are different and that's okay. Don't expect him to change for you.
9.   Try to watch at least part of a BIG game with him. This is one way of expressing your love.
10.   Recognize that it's a lifelong give and take, not just a one-time decision. For Kathy and Rich, it's been an evolution of sorts. As sports have become more and more readily available on TV, they have had to adjust and continue to work through issues.
    As I listened to Rich and Kathy, I realized that they'd kept a happy marriage by maintaining it. Working through new issues that arise each day and accepting their differences. Sports fans call that teamwork.
© 2011, Tough Cookie Mommy. All rights reserved.