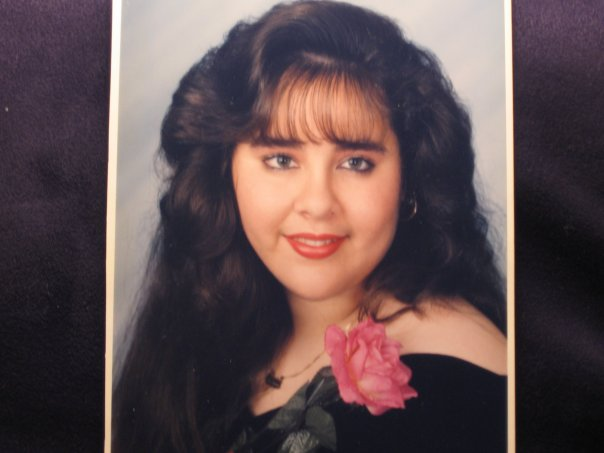 When I was 17 I felt like the world was my oyster.  I had so many plans for how my life was going to turn out and I set so many goals that I wanted to accomplish.  As I am sitting here watching a show on television about what entertainers were doing when they were 17, I started to reflect on what I was doing at that age.  Suddenly, I was flooded with so many memories of what my life was like then and how the person that I am now is so far away from that young girl.
    It was my senior year in High School and I was preoccupied with all of the preparations for the events that come along with graduating from the twelfth grade.  I had a very light class schedule, since it was my last year, and I took advantage of this to get a part-time job on afternoons and weekends to help me save money to pay for Prom and graduation expenses.  Unfortunately, my father was the only one who worked and supported a family of five so he could not afford to pay for everything alone.  As a result of this, I got a job at the local McDonald's to help defray the costs of Senior dues, Prom, and graduation.
    I can still remember the feeling of accomplishment and independence that I experienced when I cashed my first check from working my part-time job.  Although it was only for a paltry amount, like 60 dollars, I felt like I was on top of the world.  It was that very moment when I fell in love with earning a living.  Finally, I understood what it meant to work hard and to be self sufficient.  To this day, I have always had a job since that first job working as a cashier in a fast food restaurant.  That first job actually funded many things that year in 1994 including my Senior dues, Prom tickets, my limousine for the Prom, my graduation dress and shoes, and any related miscellaneous expenses.  The only thing that I did not have to pay for was my Prom dress because my Godparents had promised to pay for that all along.
    That year, I also had a steady boyfriend.  In retrospect, it would have been a lot more fun that year if I had listened to my parents and all the adults around me and enjoyed being young instead of being in a committed relationship.  However, I thought I was in love and nobody could tell me differently so I dated "A" exclusively and he escorted me to my Senior Prom.  "A" actually ended up becoming my first husband and we eventually got divorced.  This was another lesson that I had to learn on my own because you don't want at age 25 the same things that you wanted at age 17 and that usually includes the kinds of relationships that you have.
    Another thing that I was busy doing at this age was figuring out where I was going to go to college.  Once again, my parents' financial situation limited my options in this area.  I was able to secure some scholarships due to my good grades, however, they did not amount to enough money to pay all of my tuition so I decided to attend a college that was part of City University of New York.  Luckily, I already knew that I wanted to study to be a teacher so I did not have to go through the stress of worrying about what my Major was going to be.  The prospect of attending college and taking another step forward into my own independence was exhilirating and it just added to all of the other feelings of excitement that I was experiencing that year.
    I've come so far from that young woman who was on the threshold of her adult life and future.  Many things have not been easy along the way.  My first marriage ended just as quickly as it had begun and it taught me many lessons about relationships and commitment.  I've know what it is to be all alone, with no money, and struggling to get ahead.  Despite the many obstacles that have tried to deter me from accomplishing my dreams and goals, I managed to put myself through Undergraduate and Graduate school and to realize my dream of becoming a  teacher.  I am remarried and  part of a true partnership with someone who has the same vision about life that I do.  Lastly, I am now somebody's mother and I can share all of the mistakes that I made with my sons so they can avoid making the same mistakes that I did.  Okay, so maybe that is never going to happen and they will do the exact opposite of everything that I tell them to do just like I did with my own parents.  A Mom can dream can't she?
    The truth is that I don't regret any single decision that I have made since I was 17.  Each experience, triumph, tragedy, and obstacle that I have overcome since then has made me the person that I am today.  Life is not a dress rehearsal and we don't have the luxury of rehearsing the same scene over and over until we get it right before the big opening.  We just have to make the best of every single experience and use them to grow.  As I reflect on all of these experiences now, seventeen years later, I think that I have done a pretty good job with what life has handed to me and I am very grateful.  Seventeen years ago, I started to become the woman who I am today.
© 2010, Tough Cookie Mommy. All rights reserved.