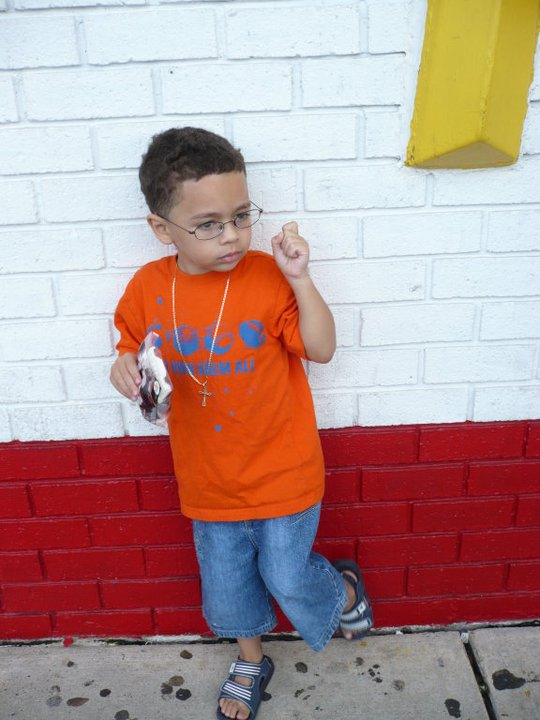 Lately, my four year old son, "E", has been engaging in some shenanigans that I am going to chalk up to the fact that he is a little boy and that he is testing the waters. You guys have to realize that, although "E" is my second son and I have gone through this age with my older one, my two boys couldn't be more like night and day. As a result of this, my husband and I find ourselves experiencing things with "E" that we never experienced with my oldest son. Let's just say that it has gotten to the point that we have to be very vigilant of "E" because he is constantly up to something and rarely has any qualms about concocting elaborate stories and explanations to defend what he has done.
    Let's begin with what I like to call the "Soap Incident of 2010." I like to keep a beauty bar on top of the sink in the bathroom that I wash my face with daily. I've never had a problem with the kids touching it or playing with it and they know that it is Mommy's. One particular night, last month, I awoke in the middle of the night to use the bathroom and I noticed that the toilet was flushing kind of funny after I went. The water was going down but very slowly so I figured that the kids had used up too much toilet paper and clogged the toilet again. Since it was the middle of the night, I decided that I would address the issue in the morning by using the plunger.
     The next morning, I finished brushing my teeth and reached over for my bar of soap to wash my face. I suddenly realized that the soap was gone and I couldn't find it anywhere.  Call it Mother's intuition or something but I called "E" into the bathroom and asked him if he knew what had happened to my soap.  He immediately began to say, "No, it wasn't me, really!"  Now, I know my son so I put two and two together and asked him if he had put the soap in the toilet.  He continued to deny it until I asked him enough questions that he could answer to describe what had really happened.  You see, my son is very literal so asking him direct questions that do not match his version of the events will just elicit what might seem to be lies but, in his eyes, he is telling the truth.
    According to "E", he woke up in the middle of the night to use the bathroom.  It must have been before I woke up and he did not call me to turn on the light for him as he normally does.  After he used the toilet, he reached out for my soap to wash his hands since he could not see the liquid soap dispenser in the dark.  Since his hands were wet, the soap slipped out of his hands and flew in the toilet.  He then proceeded to tell me that he was not about to stick his hand in the toilet to retrieve the soap so he just flushed it.  I'm sure you are probably chuckling at this point but, I can tell you to plunging that soap and unstopping the toilet was no laughing matter for Hubby.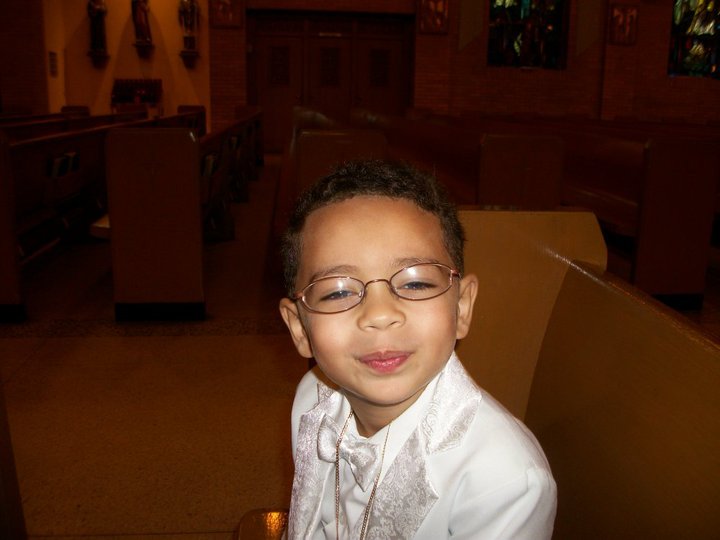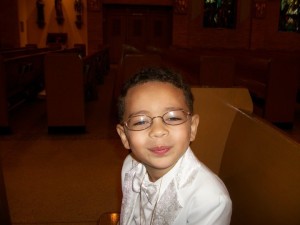 This brings us to the "PB&J Fiasco" that just occurred two days ago.  I asked the boys what they wanted for lunch and "E" asked me for a peanut butter and jelly sandwich.  He is a picky eater so I try to accommodate his meal requests whenever possible.  After making the sandwich and serving it to him, I supervised to make sure that he was eating because he tends to play games and take forever to finish any meal.  He ate about three quarters of the sandwich at a snail's pace and I had to keep reminding him to finish it.  I received a phone call which lasted about two minutes and, when I looked over at him, the sandwich was gone.  I asked him if he had finished it and he smiled and nodded.  My older son and I were so happy that he had finished his food that we even told him what a great job he had done.
    A couple of hours later, my husband sat down on the very part of the couch where "E" had been eating his sandwich on a TV table.  I don't know what prompted him to do this but he somehow stuck his hand in the side of the couch and came up with a handful of peanut butter.  It seems my dear boy had shoved the remainder of his sandwich into the cushion of the couch while I was talking on the phone.  After a strong admonishing and punishing him from playing video games for a couple of days, I'm not sure that this will be the end of my little guy's mischief. 
    I realize that all children are different and that is why my two boys have such different personalities.  I'm at a loss as to how to deal with my little guy's storytelling and mishaps.  It's important that he understands the importance of being truthful and not being deceptive.  I just wonder if he understands what lying is at this age or if he truly believes in his version of how events took place.  This is one of those things where I would love to hear feedback from parents of older children or siblings to see how they dealt with their little four year old characters.  Is there such a thing as the terrible "fours?"
© 2010, Tough Cookie Mommy. All rights reserved.