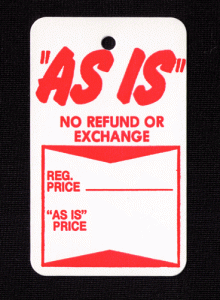 This afternoon, I was waiting for my husband to move his car so I could park in the driveway when I saw the neighbor's teenage son, "D". He walked up to my car and I asked him how he was doing and I told him that I was worried about him. Hubby had seen him the day before with all his bags packed and walking in the cold in a flimsy jacket. He arrived this way on his father's doorstep. You see, his father lives next door to me with his girlfriend and "D" lives with his mother and usually has visitation with his father on the weekends. Unfortunately, this commonly occurs that "D" is kicked out by Mom and has to come to his father's house seeking refuge. Luckily, his father always welcomes him with open arms and he has a wonderful Stepmother who treats him like her own son.
    As he was explaining to me what had happened between he and his mother, I could see the sadness in his eyes. He told me that he argues with his mother all the time and that, when she gets upset, she tells him to pack his things and leave the house. I'm sure that I was looking at him with a horrified look on my face because he began to defend her by saying, "It's good that we get this time apart from each other to cool off separately." It broke my heart to hear a 16 year old boy make excuses for the fact that his own mother kicked him out on the street.  I just nodded and smiled as he confided in me because I did not want him to feel like he couldn't talk to me because I was passing judgment on his mother.
    I shared my conversation with my husband later on and he asked me, "What kind of a mother puts her kid out on the street like that?"  Honestly, I didn't have an answer for him because there is nothing that either one of my sons could do that would prompt me to put them out of my house.  Let me add that "D" is a pretty good kid who does all of the normal and annoying things that teenagers do such as spending too much time on the phone and the computer and pushing the limits of his curfew.  I'm just at a loss as to how any parent could be so uncaring towards their child.  The sad part is that, as an educator, I hear about this phenomenon more and more of parents putting their children out on the street or sending them to live with other family members.
    I'm sorry but I don't recall there being a refund or return policy on my children.  We don't get to turn our back on them just because they deviate from the life plan that we have set out for them.  In this case, I'm not even going to try to defend this mother by giving her the benefit of the doubt and saying that maybe she just lost her cool and messed up.  The reason why I have no sympathy for her is that this is probably the third time that I have seen this boy walking up the street with his bags because she put him out of her house.  Whenever parenting him becomes too difficult for her or inconveniences her she takes the easy way out and just gives up on him.  What kind of life lessons is he learning from these experiences?  I would say that he is learning how to be let down by the one person that he is supposed to trust and depend on the most.
    I can connect personally to this because my parents put me out of the house when I was in college.  Their reason for this was that I refused to adhere to their curfew and stayed out past the time they had told me to come home.  I was resentful of these rules because I had moved back in after my divorce and I felt that it was ridiculous for them to try to impose rules on me at age 21.  In any case, it was their house so I left.  Even at the age of 21, I cannot begin to tell you how abandoned I felt by them at that very moment.  They hurt me very much by making me move out and it took a really long time for me to trust them again and to want to communicate with them.  Their actions almost completely alienated me as their daughter.
    Those of you who are reading this, and have children, remember to always keep the communication open between the both of you.  Children are seldom going to act exactly the way we want them to at all times.  Don't ever make them feel like "D" feels every single time his mother kicks him out on the street, like she has given up on him.  They are yours and you don't get to just cast them off like some old pair of shoes.  You must be a parent to them and accept them at their best and at their worst.
© 2010, Tough Cookie Mommy. All rights reserved.