Today's Guest Blogger is Kelly, author of the blog
Mom Got Blog
.  Kelly writes slice of life stories of every day life on kids, marriage and everything else adding to the journey. She also shares her love of sports and food and invites you to visit her blog any time!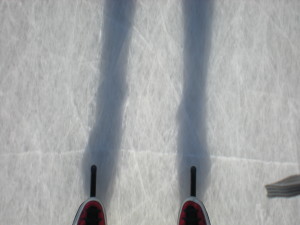 As a parent of two teens, I am always going in circles it seems. 
    Teens tend to keep the argument going and going and going for whatever they are asking to do, ignoring the "no" that has escaped my lips over and over again. I am "uncool" because I am not doing what all the other parents are doing-which according to my kids is saying "yes".
    And it is true….I am not like all the other parents.
    I am also a Speedskater.
    I followed my desire to learn how to speedskate nine years ago after waiting about eight years to find a place to do so. I shared that first practice experience in a post
Influence, Olympic Style
 and I have not looked back since!
    I mostly skate the short track style discipline (like Apolo Anton Ohno). I like to describe it as Nascar on ice. It's fast, can have unbelievable crashes, and it is always skated going left. It ranges from 500 meters (4.5 laps around) to 3000 meters (27 laps) on a track measured out with black markers in a hockey rink. This sport has given back to me so much more than I have given it- sure I have left my blood, sweat and tears on the ice, but it has given me joy, friendship and believe it or not, the ability to be a better parent.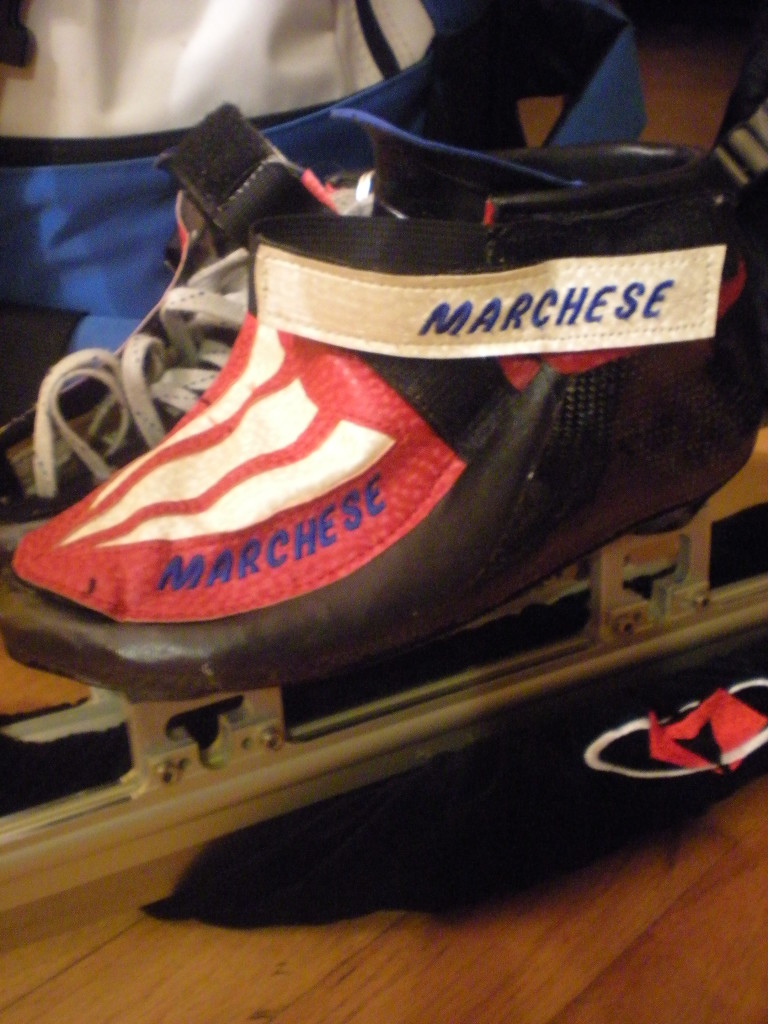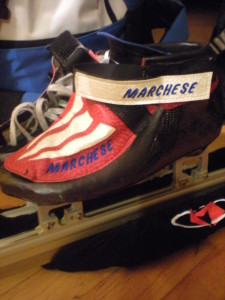 How has it made me a better parent?
    Well, for one, it has taught me to be ready for anything. You would think that the ice is a constant and that each practice is the same, but it is not. Sometimes the ice can be very hard and brittle, making you take caution as to how much pressure to place into the ice in a corner. Too much and the ice will break or "chunk out" from your blade and if you are not balanced, send you flying into the wall. Sometimes the ice can be soft and to a skater this is "worker ice", meaning you have to work twice as hard to keep your speed because the soft ice is considered slow ice. You have to be prepared to skate on either surface. If you have teens, then you know that you never know what kind of attitude will emerge at any given time. You could be having a lovely conversation one minute and with one look or word, the whole dynamic can change and you are left with a huff and asking yourself "What did I do?"  
    It has also taught me to be a better listener. When you are involved in this sport, you tend to spend a lot of time with others either traveling to meets or practice. Many of the folks I skate with are 18 or younger and most of them I have known for half their life. I feel kind of like their great Auntie, which is a good thing…for me anyway. I am not their parent, so I hear all about the things that go on in school, with friends, what is hip and what is not. Oh, and by the way, "hip" is not "cool" I have learned. I should not say that anymore…haha. This has been the biggest blessing of all because it has allowed me to open up conversations with my own kids, who are also the same age, that I would never have thought to have. It has helped me to understand the "teen brain" way of thinking, to offer words of encouragement without being overbearing and when to be quiet and listen.  
    Whether going in circles on the ice or in a discussion with my kids, I know I am a better Mom because of what I have learned from speedskating.
© 2010, Tough Cookie Mommy. All rights reserved.