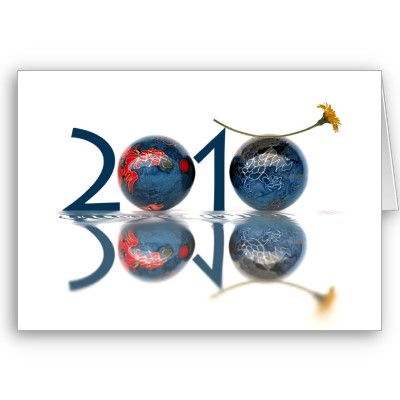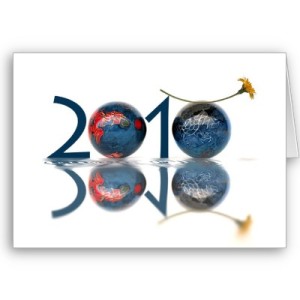 This time of the year is a time of reflection as we approach the end of one year and the beginning of another.  We spend time thinking back to our experiences in the past year and we make goals that we would like to address or accomplish in the coming year.  These goals are often connected to how we conduct our interpersonal or romantic relationships, to where we would like to advance in our careers, and to self-improvement, both external and internal.
    I am no different, in this respect, and I value this time of the year as an opportunity to evaluate some of the decisions that I have made this year as well as the relationships that I have maintained with others.  I'm definitely a firm believer in the old saying, "Out with the old, in with the new."  Obviously, this does not pertain to my husband, my children, or my loved ones.  (At least they hope it doesn't…)  🙂  It definitely does pertain to those influences and people that I have deemed to be toxic or detrimental to my long term peace and happiness.
    It is so true that "hindsight is 20/20."  We can look back and see so clearly where we made the wrong decision, said the wrong thing, or let the wrong person or persons into our lives.  Unfortunately, it is not always so easy to identify these things when we are living in the moment.  As a result of this, we end up kicking ourselves later for not having "seen it coming" or for not avoiding certain people or situations.  Luckily, life is about learning from our mistakes and growing from them so we are afforded the opportunity to recover from these life errors.
    I wanted to make sure that I remembered all of the things that I learned about myself this year and about human nature in general so I decided to jot all of them down in my list of "Lessons That I Learned in 2010."  My thinking is that I will have this list to refer to in the upcoming year to remind me of all of the newfound knowledge that 2010 cast in my direction.  I'm sure that many of you will be able to relate first-hand to many of the lessons that I learned…
Lessons I Learned In 2010…
-Everyone is not your friend and, as a rule of thumb, by age 30 it's not a good idea to make new friends.  Stick to those friends who have stuck by you for years.
-People are always going to find something negative to say about you no matter how good you try to be in your life or how nice you try to be towards others.
-If you keep apologizing for engaging in the same behavior over and over, you are not really sorry.
-People can grow and family relationships can be salvaged with a little effort from both parties involved.
-Life is not a dress rehearsal, we only get one chance to put on a great show.
-Everything that is done in the dark eventually comes to the light and is exposed.
-Men are never going to learn how to put the toilet seat down, regardless of how many times women remind them to do so.
-Lending money to friends or family is a really bad idea.
-Credit cards are from the devil…
-My Mother In Law is never going to like me and, I don't give a damn.
-Be thankful for your life because there is always someone worse off than you are.
    All of these lessons are directly related to experiences that I had this year due to decisions that I made and interactions that I had with others.  Some of these are common sense lessons but, there is nothing like getting a kick in the pants from life to remind us of what really matters.  What are some of the lessons that you learned in 2010?
*Image credit:  Zazzle.com
© 2010, Tough Cookie Mommy. All rights reserved.