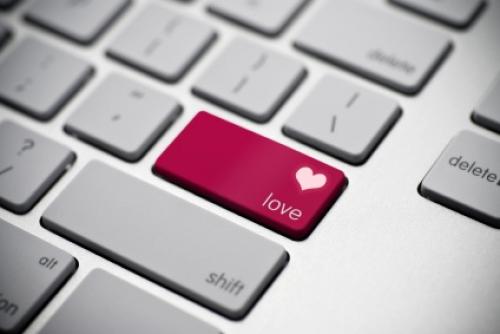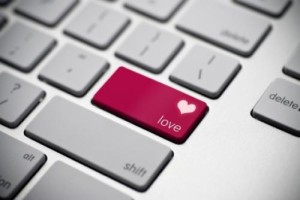 I have been promising you guys this story for a long time now.  Permit me to take you back 12 years…   
    You see, I never got to party or have fun the way that normal young people do because I had a steady boyfriend all through High School.  Due to this, I partied hard the year after my divorce because I had a lot of things that I needed to get out of my system.  I had a good friend whose boyfriend had called off their engagement so her and I basically partied together and wallowed in our own misery together too.  We would chat with each other online about dates that we had been on and just be supportive of each other.  It was actually during one of these online chat sessions that I met my husband.
    He was in the army at the time, stationed down South and he started talking to me and asked me if he could call me on the phone.  Now, don't get me wrong, I never met men online before and I don't necessarily advocate it now.  The thing is, though, that there was definitely something genuine about him that I could not put my finger on and he was so insistent that I finally gave in and gave up the digits.  Believe it or not, he called me thirty minutes later and we talked for hours.  It was so easy to talk to him and we seemed to have so many things in common.
     I don't know how many of you believe in destiny but, if there is such a thing, us meeting was definitely in the cards.  Many of the things that we had in common were unbelievable and almost incredible.  It turned out that we had attended the same High School and had grown up in the same borough in New York City.  You might be wondering how we never met if we went to the same H.S. and the answer is simple, he is younger than me and he was in lower grades when I was a Senior.  I'm sure many of you remember when you were Seniors, you didn't really socialize with other students in lower grades.  However, the coincidences don't just end there…  It turns out that my husband was friends with both my younger sister and brother back in school.  As a matter of fact, Hubby's cousin was my sister's best friend all through High School.  Hubby and my brother even had some of the same gym classes together.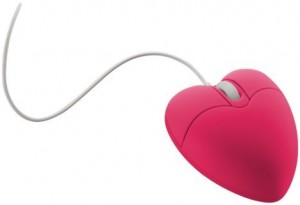 We continued having a long distance phone relationship for awhile which was just fine with me because I was able to focus on graduating from college without the pressures of having to focus on school and a boyfriend.  Initially, he would come home for a weekend every couple of months and we would spend the whole weekend spending time together and going out.  I even visited him in North Carolina and spent some time with him there.  It was just unbelievable to me that I was able to connect to a man that I had met on the internet in this way.  Believe me, I have always been an extremely skeptical and careful person and my perception of online dating included visions of registered sex offenders, serial killers, perverts, ex-convicts, wackos, and the like.
     Eventually, Hubby came home from the Army and we began to live together.  I was definitely not going to jump into anything serious like marriage due to my past experiences with getting hitched.  This was probably the best thing that we ever did because we really had the opportunity to get to know each other in a risk free situation.  After some time, he proposed to me and, against my better judgment, I agreed.  (You can read all about our unconventional wedding here:   Eleven Years Ago…  )The rest is history…  Here we are almost 12 years and two kids later, more in love than we have ever been, and the best of friends.  He never turned out to be a pervert or any of those things that come to mind when we think of meeting someone over the internet.  These past 12 years have been free of any kind of abuse, full of love and growth, and just beyond anything that I could have ever imagined in my wildest dreams.
    Years ago, I was very discreet regarding the details surrounding how I met my husband.  I felt that there was a stigma attached to the fact that we met online.  Since then, I have had many friends who have participated in online dating sites and have found true love.  Now, I never intended to find love online and I have never had a problem meeting men in person.  Unfortunately, there are many people who have not had luck within the dating scene or don't have time to date and have turned to these online dating sites and communities to assist them in meeting somebody.  I'm still not necessarily an advocate of looking for love online and I recognize that my experience was strangely unique.  However, there is something to be said about eliminating judgment when others share the ways that they look for love.  We all know how devastating loneliness can be so I say, live and let live.
© 2010, Tough Cookie Mommy. All rights reserved.