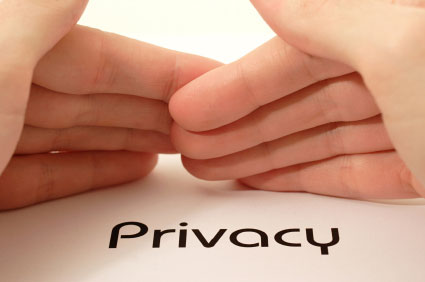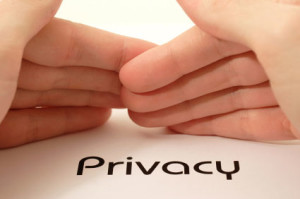 Have you ever had someone completely invade your privacy?  Well I certainly have…  I can still remember what happened as if it were yesterday.  There were so many emotions that I experienced at the same time including resentment, anger, embarrassment, and betrayal.  Unfortunately, it was my very own mother who invaded my privacy all of those years ago and it set the precedent for all future conversations and interactions that I had with her during my adolescence. 
    It all began when I received my "Snoopy" diary for Christmas.  My Grandmother knew how much I loved to write, even as a young girl, so she bought me a diary as one of my Christmas presents that year.  As I held it in my hands for the first time, I examined the bright red cover with the image of Snoopy on it and I especially checked out the little lock on the binding of the book that was meant to deter the nosy little minions.  In retrospect, I should have realized that this was the beginning of the end because there was no way that a cheap little lock could keep prying eyes out in my house. 
    So what did I do with my shiny new diary?  I wrote in it just about every single day and I divulged all of the things that I did not want my Mother to know about including the boy that I was in love with in my class and all of the things that my elementary school friends and I spoke about during recess and any other time that we had a chance to socialize in school.  Never in my wildest dreams did I think that anyone would actually and deliberately read the pages of this book that were so clearly marked "private" on the front cover.  I suppose in my young and naive mind I figured that nobody would even care to read what was so clearly important to only me.  Boy, was I wrong…
    Apparently, my Mother did not think that I had any right to privacy and she read my diary while I was in school one day.  I can still remember the look on her face when I was dismissed from school that day.  At that moment, it appeared to be a smug look because she had managed to show me who was in charge by invading whatever little bit of personal space I had as a 10 year old girl.  She went on to tell me that I was too young to worry about boys and to share with me her thoughts and feelings on all of the things that I had written in my private journal.  I didn't care what she was saying because, all I could think about was the fact that I could not trust her ever again.  Sure, you might think that this is an exaggeration, however, many of the experiences that we have in our childhood dictate the parameters of the relationships that we have with our parents in the long term…
    Now that I am a parent, I am extremely cautious about respecting my children's privacy.  Obviously, there is not much to consider at this point because they are only four and seven years old.  Many of you will probably say that this will change when they become teenagers and they are a lot more secretive about what they are doing in school and with their friends.  Although I agree that parents should be vigilant of what their children are doing, I do not condone invading their privacy to the degree that you rummage through their things and read their private writing.  I mean, what kind of lessons are you teaching them about respecting the privacy of others when you cannot model respecting their privacy?
    So how do we, as parents, find the balance between supervising our children's activities and suffocating them by not giving them any space or privacy?  It seems that most parents end up going to the extreme, either giving their children too much freedom and not parenting them enough or not giving their children any freedom and parenting them too much.  I believe that it is important to know what is going on with your children but not at the expense of stifling them from developing into individuals.  If we don't allow our children to have some expectation of privacy, they will not trust us when the time comes that they need to confide in us or look to us for guidance. 
    My Mother was never very respectful of my privacy as I was growing up.  The result was that I hid a lot of things from her, especially during my adolescent years, because I did not trust her to react positively or to be supportive.  Although I have learned over the years that I could count on her during the rough patches, the fact that she never trusted me to make the right decisions definitely had a negative influence on the way that we interacted and communicated as mother and daughter for many years to come.  The lesson to be learned here is that we should trust our children until they give us a reason not to do so.  Trusting them means not rummaging through their writings and their possessions.  It means not expecting them to do their worst but hoping that they will do their best.  The end result will be a parent-child relationship full of good communication, mutual respect, and unconditional love and trust.
© 2010, Tough Cookie Mommy. All rights reserved.