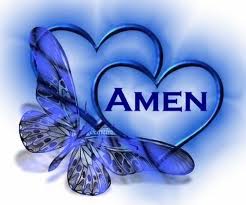 Last Thursday, I attended a mandatory meeting at my son's school for the parents of all second grade students who will be making their First Communion in the Spring. It was a lengthy meeting where we were provided with a packet outlining all of the events leading up to the Communion and a calendar to help us organize our schedules around all of these events. I can definitely say that it was overwhelming, to say the least, and I don't remember this much preparation being involved when I made my First Communion over 25 years ago.
    For those of you who are not Catholic, the First Communion is considered one of the holiest days in the life of a Roman Catholic. It is the day when they receive the Eucharist, or the body and blood of Jesus Christ. Children around age 7 receive this Sacrament because it is considered that this is the age when they have the ability to reason. Now, I don't want to get into a lengthy debate about religion because that is not the purpose of this blog post nor is it the purpose of this blog. I am simply giving this brief explanation for those readers of mine who might be of different religions and might not know the significance of this ceremony within the Catholic Church.
    Now, those of you who follow my blog know that I am extremely liberal when it comes to dogma and practicing religion, however, I do have strong personal beliefs and I send my boys to parrochial school so that they will have a spiritual foundation. Unfortunately, I do not prescribe to all of the theories of Catholicism including attending church every Sunday and having to confess my sins to a priest through confession.  This brings me to what was discussed at this meeting for parents…
    You see, as I have experienced many times before, the Priest used this opportunity to lecture us about the fact that we are poor examples and role models to our children because we do not attend church every Sunday.  This is always a sore spot with me because I don't believe that one has to go to church on Sunday in order to have a personal relationship with God.  I'm sure many of you disagree with this and attend church regularly.  That is my whole point, I respect your right to praise and attend church weekly and you should respect my right to not attend church and to speak to God in my own way, on my own time. 
    As I looked around, I could see the other parents shifting uncomfortably in their seats as the Priest chastised us for not being "good Catholics" and it really just reiterated the fact for me that this is exactly the reason why I hate going to church, because of the judgment.  I love God and he has blessed me in ways that are too personal to even share on this blog but, that is exactly it, I am only accountable to Him and not other men and women who are humans just like me.
    I guess I will always be torn in this way, loving God, wanting my children to be raised in His grace, and hating that organized religion has somehow managed to confuse most of us to some degree.  There is no easy answer when it comes to religion and the way that individuals choose to worship their gods.  At the end of the day, I am content with the personal relationship that I have with my God and it will continue to be just that, personal and between Him and I…
© 2010, Tough Cookie Mommy. All rights reserved.