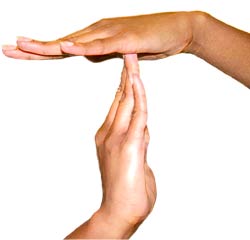 I'm feeling a little underappreciated today and I'm sure some of you out there can totally relate to feeling this way.  Sometimes it just feels like there is never any "me" time and like I am being pulled in all kinds of directions.  Normally, I just do it all and keep moving forward because that is what mothers do, they do it all, all the time.  I guess my mistake today was to actually stop and think about all of the things that I have to do on a regular basis.  There never seems to be enough time in the day to get everything accomplished and it seems like I am always playing catch up to get everything done.
    Let's begin with the house, which is like a vortex of laundry, dishes, dusting, mopping, cleaning, and just general straightening up.  No matter how many times I pick up toys or dirty clothes, it never seems to end.  It's almost as if I never clean because, as quickly as I clean it, it becomes a mess again a short while later.  Am I just a terrible housewife or does this happen to all mothers?  Whenever I visit someone else's house that is spotless and seems like it always stays that way, it makes me feel like I am doing something wrong.  Now, don't get me wrong, I know in the back of my mind that I'm doing everything that I could possibly do to juggle everything.  However, there is always that lingering doubt that there is something more that I could be doing.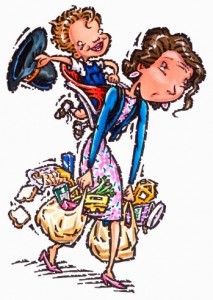 Then, the reasonable part of me asks, "What the hell else could I possibly be doing that I don't already do?"  I work full time teaching the future citizens of this country, Monday through Friday.  In the afternoons, when I get home from work, I sit and do homework with my children while I throw in a couple of loads of laundry.  Then I cook dinner and clean up the kitchen.  Add to this preparing clothes for the next day, doing lesson plans for work, cleaning, and all of the other things that need to get done when maintaining a home.  Wow, just blogging about all of the things that I do is making me tired!
    The worst part is that I'm not sure that everyone really appreciates everything that I do to keep my family and my home running smoothly.  Although I have a great husband and kids, I don't think that they can really appreciate how much of a personal sacrifice it takes to be a good Mom.  They count on me to be a great Mom and wife and they anticipate that I will live up to their expectations.  All mothers are just expected to be everything to everyone but, the truth of the matter is that sometimes we get really tired.  Every so often, we just need to hear that we are appreciated and we need some time to ourselves.  Not because we don't love our families but precisely because we love them so much.  Sometimes we just need to recharge our batteries so that we can continue to be the best person that we could be for our families.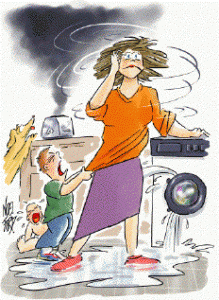 Today just happens to be one of those days for me.  I really need a break.  Between work and home life, I have definitely been burning the candle at both ends and it has definitely caught up to me this weekend.  Unfortunately, although I recognize that I need this break, I have no idea how to slow down and take one.  We, as mothers, work on auto pilot for so long that I think we forget how to ever slow down.  I mean, what does slowing down even mean and is it even possible?  How do you make a little time to reclaim some of your sanity when you are depended upon by so many people.  There is no such thing as a time out when you somebody's Mom, it is a 24 hour, seven days a week, 365 day per year kind of job.  It is the best role that any of us will ever play in our lives but oh so exhausting…
    Tomorrow, I will forget that I ever felt this way as I catapult myself back into my role of the "Super Working Mom."  The only reminder that I had a moment of weakness will be this blog post.  That's what we mothers do, we push our needs unto the back burner for the best interests of our families.  We wouldn't have it any other way and we generally don't complain about it.  It is only during those moments when we lay in bed, after we have cleaned the kitchen and put the kids to bed, that we exhale for the first time all day and realize that we are exhausted.  Then we blog about it, tell everyone how we feel, inhale again, and keep moving forward because that is what good women do…
© 2010, Tough Cookie Mommy. All rights reserved.