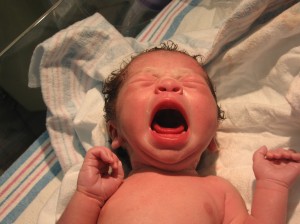 As I am writing this post, my youngest son is hovering nearby coming over from time to time to see what I am doing. Little does he know that I am writing about him. You see, as far as he is concerned, the sun rises and sets on my head. It's quite a big responsibility to be looked up to that much by another human being. His love and attention is something that humbles me on a daily basis. We have been partners for a long time, him and I.   A little over four years, to be exact…
    He was born in one of the coldest months of the year, February. His entrance was a grand one with screaming and fussing to mark his arrival and his presence. I was shocked to see his red skin and his head of pitch black straight hair. My husband and I jokingly referred to him as our Little Papoose. Unfortunately, when we left the hospital with him, he already had a cold. This was no ordinary cold and, due to the negligence of a pediatrician who is no longer our pediatrician, it turned into full blown Pneumonia a few weeks later. There are no words to describe how my heart broke that day that we were told that he had to be admitted to the hospital.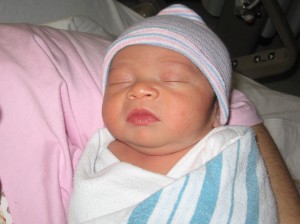 All I could do was sob as we rode the elevator up to the Pediatrics ward to admit my six week old baby who was near death. Actually, the Pediatric Pulmonologist who was treating him told me he wasn't making any promises about his long term survival. Every single day that he fought for his life, I would curl up next to him in his crib, under the oxygen tent, and tell him how much I loved him and how I would not be able to live without him.  Little by little, I think he heard me and felt me because he finally turned the corner and the doctors were finally able to tell me that he would make it.
    I don't know if, subconsciously, E remembers this experience or the emotions that surrounded him.  Sometimes I wonder if that is the reason why he is so close to me and why he clings to me unlike anyone else, including his father.  My older son is also very close to me but it is different because he is very independent and close to his Dad too.  E is different, he is all mine.  When I am around him, he only has eyes for me.  As a matter of fact, he told me recently that if a hungry wolf came to the house that he would tell him to eat his Daddy and spare his Mommy.  This was very amusing to me but my husband definitely did not appreciate it as much.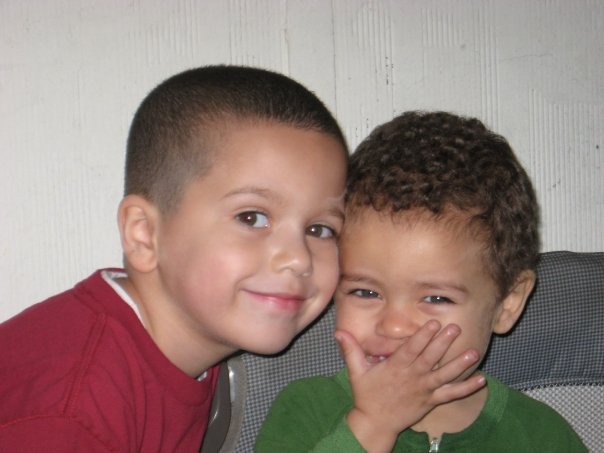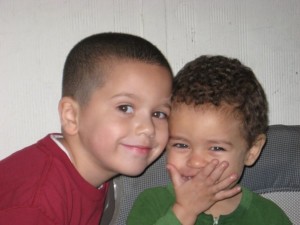 Sometimes I wonder what makes me so special and blessed to be loved so unconditionally by this child.  I have never been an overly affectionate person, however, both of my children make me want to love them and show them how much I love them.  E has definitely had an impact on the way that I express my affection because he will not settle for less than you loving him with your whole heart and soul.  Just when I think I am doing everything that I can to show him how much he means to me, he asks for more.
    If I am in a bad mood, he will act silly to make me laugh.  Other times, he will spend hours serenading me with songs singing my praises as a "Beautiful Mommy, Unicorn Princess, or Butterfly."  He absolutely warms my heart.  He is my sweet boy and I don't want to share him with the world.  I'm sure many of you who are mothers reading this post will understand where I am coming from.  You see, I teach Middle School so I know what happens to sweet boys and girls after they have been jaded by the world and all of its influences.  Really, is there anything that we can do to keep them innocent?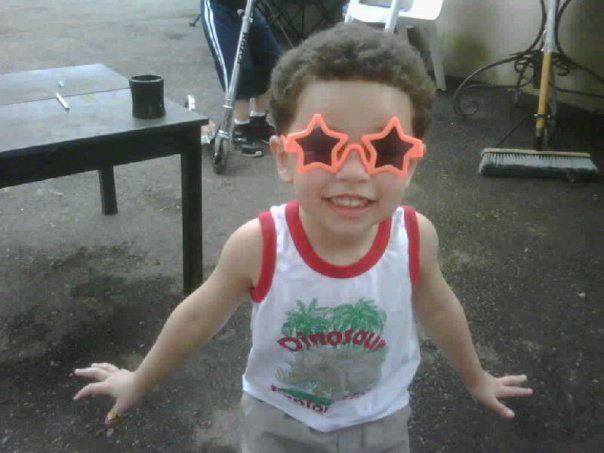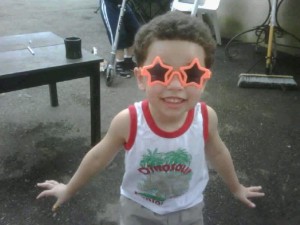 I don't have the answer to that and I'm not sure any of you will either.  We cannot shield them from all of the bad things in the world.  We won't be able to mend their broken hearts or fix broken promises.  Life has its own way of teaching its lessons.  The only thing that we could do is to love them and love them some more.  For now, I will enjoy every minute of he and his brother's innocence.  The truth is that I enjoy being loved so completely.  Nobody has every loved me as unconditionally as my E loves me and he will always be my "Momma's Boy." 
© 2010, Tough Cookie Mommy. All rights reserved.